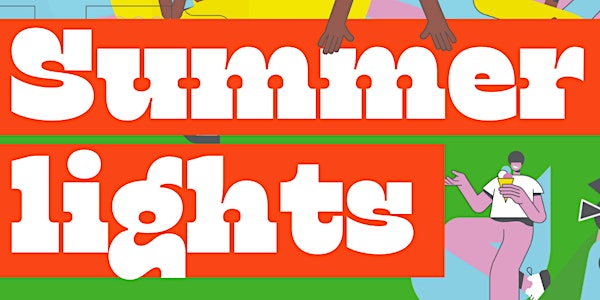 Ark-T's Summer Lights Festival
Location
The Ark T Centre
Crowell Road
Oxford
OX4 3LN
United Kingdom
Welcome to Ark-T's Summer Lights Festival, a summer celebration for the whole community…
About this event
Join us on Friday 15th July from 5-8pm for festival fun. Ark-T's spaces and gardens will be open for you to enjoy good food, live music and creative workshops.
Live Music: Papa Nui /Jonny Race & Jonny Wiseman
Creative workshops: Headdress Making/Rainbow Pole Making/Dream Wheels installation/Face Painting
Food: A meal and a drink is included in your ticket from 5pm–7:30pm. There are vegan, gluten-free and Halal options. Delicious food from Waste2Taste, served in the cafe. Fresh pizza from the garden pizza oven. Soft drinks are available all evening in the cafe. Please note this is a no-alcohol event.
Tickets: include a meal and a drink.
Pay More: £10 | Standard: £5 | Pay Less: (& under 25's): £3 | Free (& under 5's): £0
Under 5's are always free and there are an extra 20 free tickets available, please select 'free ticket' only if you need to, and consider paying more if you can to support more free tickets.
How to get here: We encourage you to use public transport or to walk or cycle to this event. There are bike hoops outside Ark-T Centre and outside Templars Square Shopping Centre. Many bus routes stop near us at Templars Square.
For more information about the festival visit: https://www.ark-t.org/ark-ts-summer-lights-festival