Description
Armistead Maupin Book Signing - Sunday October 29th, 1pm
Logical Family: A Memoir
PLEASE BE AWARE THAT THIS SIGNING IS NOW AT CAPACITY AND REGISTRATION ON EVENTBRITE IS FULL. ARMISTEAD IS ONLY ABLE TO BE AT THE BOOKSHOP FOR A LIMITED TIME DUE TO HIS INSTENSE SCHEDULE. HOWEVER YOU CAN STILL RESERVE A SIGNED COPY OF THE MEMOIR.
To arrange a signed copy of the book for you (or as a gift) you need to email us at sales@gaystheword.co.uk (putting the words 'Signed Armistead' in the subject header).
Sorry but dedicated copies are not possible.
We kindly ask you to register to attend this event only if you fully intend to come. There are limited places and if you don't use your slot, some one else will miss out on meeting Armistead and that's a whole lot of bad gay karma right there! Max. of two places reserved per booking please. Those who may not be able to attend the signing from 1pm on Sunday October 29th can easily arrange a signed copy of the book by emailing us at sales@gaystheword.co.uk (putting the words 'Signed Armistead' in the subject header).
When the signing reaches capacity there will be a waitlist for the next 20 people intersted in attending. We suggest you sign up on this waitlist if that is not already full. From experience people do tend to drop out from attending events during the 48 hours preceeding them. Anyway, the about the memoir...
Logical Family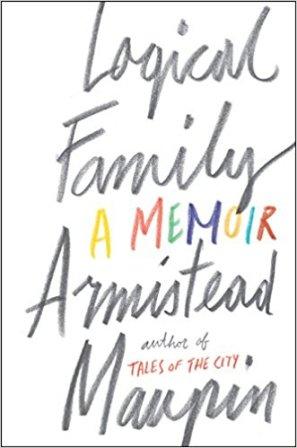 Born in the mid-twentieth century and raised in the heart of conservative North Carolina, Armistead Maupin lost his virginity to another man "on the very spot where the first shots of the Civil War were fired." Realizing that the South was too small for him, this son of a traditional lawyer packed his earthly belongings into his Opel GT (including a beloved portrait of a Confederate ancestor), and took to the road in search of adventure. It was a journey that would lead him from a homoerotic Navy initiation ceremony in the jungles of Vietnam to that strangest of strange lands: San Francisco in the early 1970s.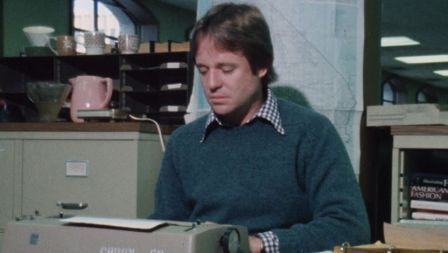 From his loving relationship with his palm-reading Grannie who insisted Maupin was the reincarnation of her artistic bachelor cousin, Curtis, to an awkward conversation about girls with President Richard Nixon in the Oval Office, Maupin tells of the extraordinary individuals and situations that shaped him into one of the most influential writers of the last century. Maupin recalls his losses and life-changing experiences with humor and unflinching honesty, and brings to life flesh-and-blood characters as endearing and unforgettable as the vivid, fraught men and women who populate his enchanting novels. What emerges is an illuminating portrait of the man who depicted the liberation and evolution of America's queer community over the last four decades with honesty and compassion. (Published October 5th, £20)
Praise
"A consummate entertainer who has made a generation laugh... It is Maupin's Dickensian gift to be able to render love convincingly." — Edmund White, Times Literary Supplement
"Master storyteller Armistead Maupin ― the man who defined the difference between 'a biological family' and 'a logical family,' who is both gifted with fearless art and the ability to speak for millions ― finally tells his own story. Logical Family is a sweet, filthy peach of a memoir from a cultural explosion of a man" (Caitlin Moran)
"A book for any of us, gay or straight, who have had to find our family. Maupin is one of America's finest storytellers, and the story of his life is a story as fascinating, as delightful and as compulsive as any of the tales he has made up for us." (Neil Gaiman)
"I read Logical Family as slowly as I could, quite as I could never have read any of the Tales volumes all those years ago. The pleasure of its chapters, each a short story focussing on another member of Armistead's extended tribe, was such a heartwarming delight, I couldn't bear to have it pass me by. It was like having the great man visit and sit smoking and gossiping from an armchair at the foot of the bed." (Patrick Gale)
"Delightful, humorous, explicit in places, deeply sad – and deliciously gossipy. In short, he's a hero: and this is a total treat" (Bookseller)
"It is easy to understand Maupin's reputation for geniality, given his openheartedness as a person and his honesty as a writer; and that will make this delightful chronicle attractive to a wide range of readers, whether they're familiar with his fiction or not." (Amy Tan)