Description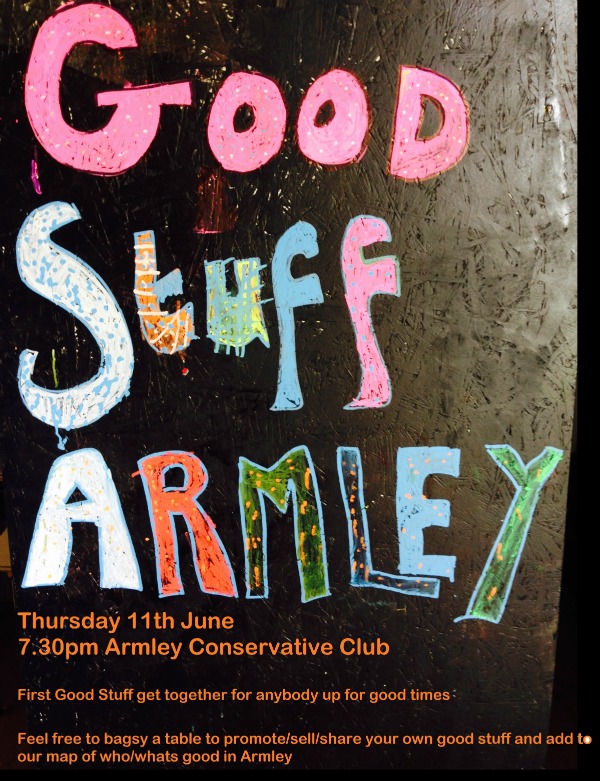 Are you somebody who lives or works in Armley? Are you aware of all the good people and good stuff or even a small fraction of it?
At the first get together we want to find out who does what, what stuff is happening, what we'd like more of and what we could do about it. Should there be appetite for more we hope to come out of this with the next host, a developing map of who/what/where of good stuff, an idea of events and stuff already happening, and a list of stuff we'd like to put on or go to in Armley.
It's all a bit rough and ready, if you'd like to nab a table to promote/sell/share something then let us know when you register online.
We're keen the event brings a lovely bunch of people together from across Armley, we'd love to hear the good stuff from anybody and everybody!