It's happening! "Around The World in 250 Coworking Spaces" is officially launching on November 25th, come and join the celebration!
About this event
5 years of traveling, 2 years in the making and the day has arrived: "Around The World in 250 Coworking Spaces", the coffee table book on coworking around the world is officially launching!
Join us online on November 25th and let's celebrate the many shapes of coworking together!
What will happen during the online launch? Keep scrolling to find out!
On November 25th, we'll share the early days of the project as well as how the idea grew to an actual coffee table book. Last but not least, you'll have the chance to discuss with Christian Schmitz, Global Lead Shared Living and Coworking at SALTO Systems, and learn from him how technology can enable better experiences in the workplace.

How is coworking transforming cities' landscape and contributing to the revitalization of buildings and neighborhoods?
Learn from spaces that have highly impacted their surroundings by transforming heritage buildings into ecosystems of their own, positively impacting the people who use them, but not just! We are delighted to hear from:

What kind of impact can collaborative workspaces truly have on their members and their cities?
A great question we'll explore with 3 amazing guests, who've been growing their impact over the years, through the existence of their spaces:

During our third and last panel conversation, we'll dive deeper into:
The power of Community in collaborative workspaces
with examples taken out of the book. Joining the conversation:
A third speaker will be announced soon, stay tuned!

Keeping the selfie tradition *very* real, we'll wrap up the online event with a little afterparty and a BIG community selfie!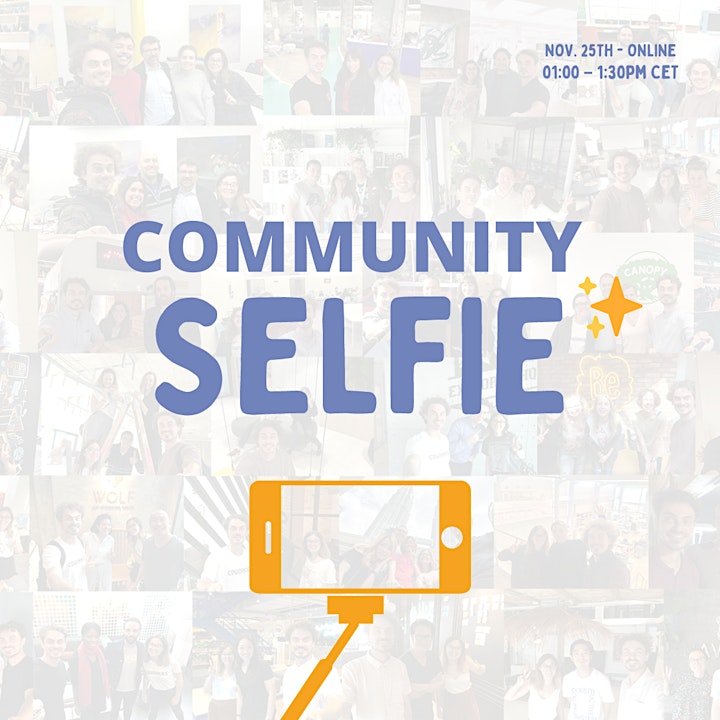 And of course, a chance for you to participate in the conversation, by asking questions sharing your ideas and feedback! More updates are to be announced over here very soon!
Don't wait, get your ticket, and let's learn and celebrate together!
While waiting for the event to begin, come and join us on Instagram where we celebrate coworking and its many shapes every week!