Multiple Dates
Art and Propaganda: Experiments of the Russian Revolution
Event Information
Refund Policy
Contact the organiser to request a refund.
Eventbrite's fee is nonrefundable.
About this Event
The course is available in four formats:
Campus - VAT-FREE
Online (Virtual Classroom) with live tutoring - VAT-FREE
Clients' Office
Bespoke (Group or 1-2-1 coaching)
Next available dates: at Virtual Classroom (VC) or main campus New Cross (NC)
17 Oct 2020 - New cross campus
Course description
When Lenin came to power in October 1917, his party (the Bolshevik party) comprised of at best 350,000 people in a country of 140 million. Quickly the ruling party (the Bolshevik victory in Russia) needed significantly greater support to assume the mantle of sovereign legitimacy – previously claimed by the provisional government and before that by the Tsars. One of Bolsheviks' solutions was the use of the power of mass propaganda in order to establish:
That the Revolution was a large-scale, mass event.
That the (proletarian) people had participated, and were participating in it.
Full course description here: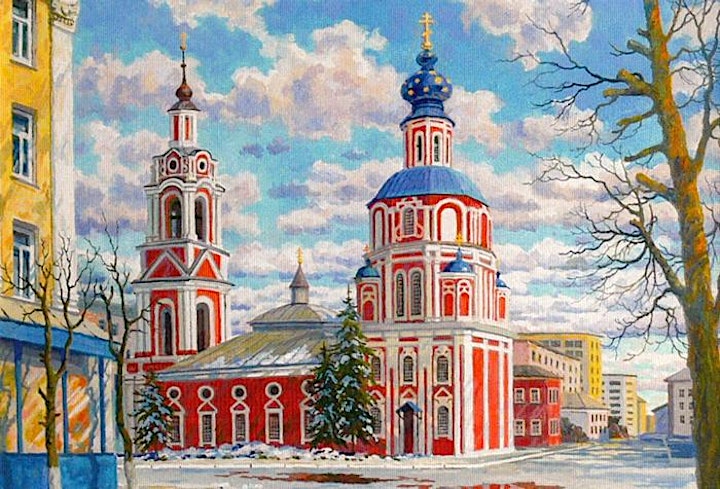 Tutoring
The course is directed by Dr. Natalia Murray, who is one of the world's leading specialists in the history of Russian art. She is a visiting lecturer at the Courtauld Institute of Art and a Senior Curator. In 2017 she curated a major exhibition: Revolution. Russian Art. 1917-1932 at the Royal Academy of Arts in London and is currently working on an exhibition of Malevich and Kandinsky in Paris.
Her books and articles extend across the wide field of 19-20th century Russian art, and she has featured in films dedicated to the Hermitage museum and the Russian revolution, as well as in programmes for BBC Radio 4 and the BBC World Service. Natalia is also a trustee of the Russian Avant-Garde Research Project (a UK-based charity which shares one of her aspirations to reduce the number of fakes on the Russian art market).
Her most recent book Art for the Workers. Proletarian Art and Festive Decorations of Petrograd. 1917-1920 was published by 'Brill' in May 2018. In autumn 2018, the Russian translation of her 2012 book The Unsung Hero of the Russian Avant-Garde will come out; and The Life and Times of Nikolay Punin will be published by 'Slovo' in Moscow.
This course can be best complemented with:
Psychology of Decision-making
@https://www.gold.ac.uk/short-courses/air/
Enquiries: Email: air(@gold.ac.uk); Phone: +44 (0)20 7078 5468. For information on our upcoming short courses please sign up to our mailing list.
Refund policy: See AIR courses main page