BIG THING IN TOWN IS HAPPENING! Art and the Artist Event is created to bring new artists to perform, connect, create and entertain people.
About this event
London get ready for a BIG THING that is happening in town! (Please note the event is postponed for 22nd of Sep.)
Artists of all forms of arts will be performing, coming to the event to connect, know each other, party and create.
Musicians, fashion models, poets, painters , designers, stylists, writers, photographers and so on will participate or take part at Art and the Artist Event!
So Art lovers, and people of art, let us break limits and do something good for London and art! While we party and entertain people!
So come to enjoy this great event in the heart of London that should not be missed!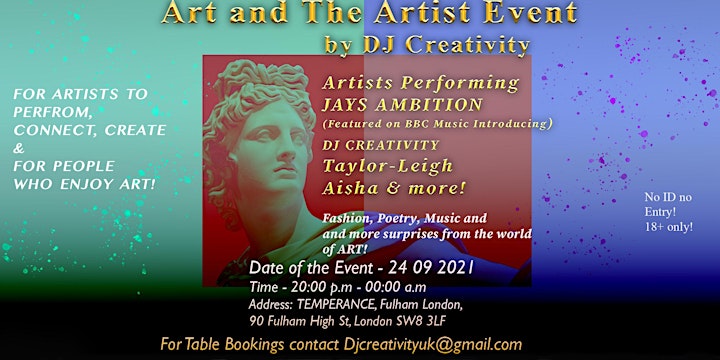 Organiser of Art and the Artist Event