A weekly therapy group which offers a creative alternative to explore emotions and support your wellbeing with others on the same journey...
About this Event
Join us for our weekly adult Art Therapy group! (ages 18+)
About this Event
Welcome to my weekly Art as Therapy group! Each week we will be exploring a new emotion with a sharing circle and have plenty of time to create art work to express our feelings towards it. We close with reflective sharing about any emotions that come up during this process, sharing any trinkets of wisdom between one another and to close each session, I'll be guiding you through an imaginative visual meditation to bring us all back gently.
Don't worry; you don't have to be good at art to enjoy this colourful healing! It's also totally okay if you don't feel like sharing and you won't be pressured to do so.
Of course, the main healing comes from the therapeutic art aspect but many people also find that healing comes from feeling part of this little community of likeminded people each week.
All you'll need to bring each week is your sketch pad, pen and any art materials you'd like to use- providing you have one of each colour of the rainbow.
TESTIMONIES:
"I was so nervous about joining this but Kubi is such a compassionate soul and has perfected the balance between deep thoughtful and reflective contemplation and a brilliant sense of humour. There's something really special about the way she holds space and her process. It's a great blend of imaginative meditation and creative expression."
"I was looking into individual therapy options but just couldn't afford it. These sessions are twice as long as a normal therapy session and half the price, so that's a huge win! Plus I've found group therapy to be more healing anyway, as now I know i'm not alone in my struggles."
"Lockdown has been a really lonely time for me but, through this group, I feel like I've found my community. It's been nice to connect with others and share our feelings as so many of us seem to be going through the same challenges. I look forward to this every single week! Not only do I feel totally held and listened to by the group, but I feel like I'm also able to share insights and wisdom to help others too. I feel like I'm changing my own life through art but I'm also helping to change others too!"
"Would highly recommend for anyone who loves art and wants to make space for that in their life whilst connecting emotionally with others. It's really helped me to open up and make new friends."
A BIT ABOUT KUBI MAY: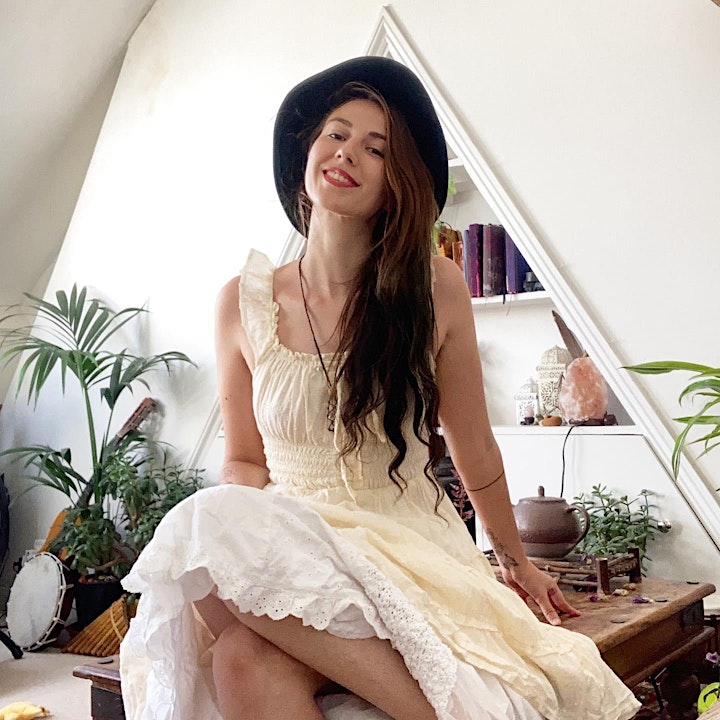 I'm trained as a Creative therapy practitioner with a BA Honours in Creative Expressive Therapies and I'm a member of the National Council of Psychotherapists (NCP). I worked part time as a child and family therapist for Social Services in the UK for 5 years before branching out into hosting my own workshops. Along the way, I've taken my creative therapy ideas all around the world- from helping the refugee crisis in Calais to forming an activist art group in London for the Climate change marches, so i'm a big believer in the transformative power of art!
I get a real joy out of my work as a Creative Therapist. It's so wonderful to watch so many people blossoming more and more into self empowered happiness each week in this group. Many people arrive totally broken and worn out, and it makes my day to see them leaving with more light in their eyes and a smile on their face as they realise their true potential.
OTHER OPTIONS: 1-1 CREATIVE THERAPY SESSIONS:
I also offer 1-1 Creative Therapy sessions both online and in person in Glastonbury, so please reach out if you'd like to explore this as an option too:
kubimay@gmail.com
Check out my website where I have more information on my webinars and art therapy tools:
https://www.kubimaycrafts.com/creativetherapy
Follow the Art Group on Instagram and Facebook:
https://www.instagram.com/kubi.creative.healing/
https://www.facebook.com/KubiMaycrafts