| | |
| --- | --- |
| Art Deco in Bloomsbury Walking Tour | |
Event Details
Architecture in the Machine Age
Come explore Bloomsbury's rich Art Deco heritage, including Charles Holden's iconic Senate House, the former Daimler Car Hire garage and a reconverted petrol station. From sophisticated glamour to severe functionality, we shall make this architectural style roar again!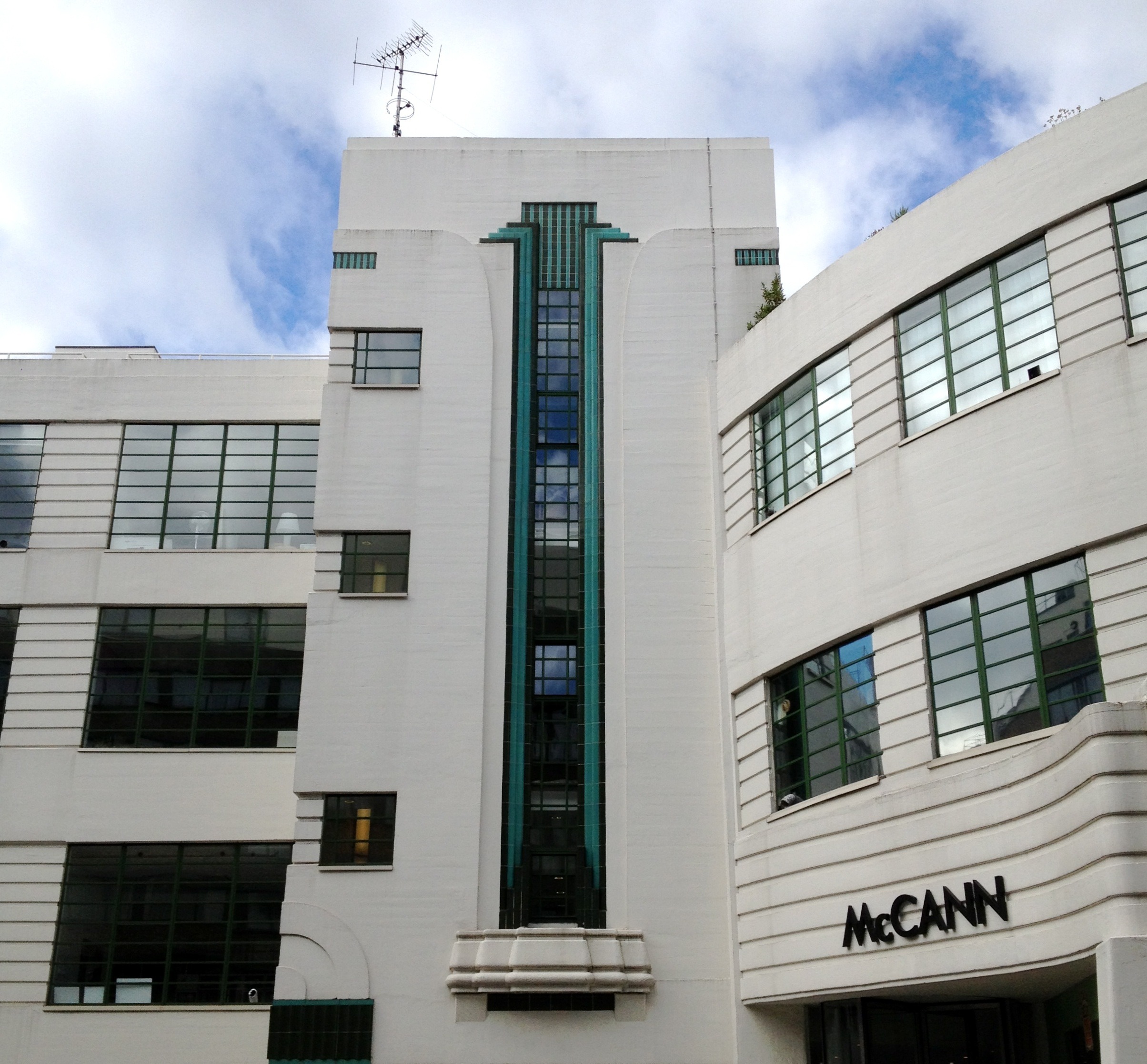 The Daimler Garage (1931)
While I don't want to give away all of the Art Deco secrets of this tour just yet, I can tell you that our route – as an added bonus – will also take us past a controversial Modernist icon, an Art Nouveau-style lodge as well as London's first pedestrianized shopping street.
Preview
For a small taster of the tour, please check out blog features about the walk on The Londonphile, Randomly London as well as Emm in London.
http://thelondonphile.com/2013/10/22/art-deco-bloomsbury/
http://randomlylondon.com/art-deco-bloomsbury-walking-tour-review/
http://www.emminlondon.com/2013/10/a-fabulous-art-deco-in-bloomsbury-tour.html
Walk Details
Please note that while the map above shows the meeting point for this walk to be just outside of the square, we will actually be starting off this walk inside of Russell Square. You will find me by the fountain in the centre of the square holding up a sign mentioning the name of the walk.
Premiering at the Bloomsbury Festival 2013, this tour is open to the general public as well as locals who want to learn more about the area's architectural history. This walk is fully accessible and dog-friendly too.
Contact Me
If you have any more questions, do not hesitate to get in touch with me either via EventBrite or send me an email directly to: yannick.pucci[at]gmail.com. You can also find me on Twitter (@ypldn) where I am always up for a chat too.
When & Where

Russell Square
Russell Square
WC1B London
United Kingdom


Organiser
An expat from Luxembourg, Yannick Pucci is an independent London tour guide and founder of London Unravelled. Constantly inspired by his adoptive city, Yannick is an engaging and enthusiastic storyteller and his walks were named as some of the 'best London walking tours' by LastMinute.com.
Combining his love for architecture and history, Yannick's 'Art Deco' tours explore the sophisticated glamour and severe functionality of 1920s and 1930s design. His popular 'Art Deco in Bloomsbury' tour made its debut during the Bloomsbury Festival 2013 and has been the subject of a Londonist Out Loud radio interview. While 'Art Deco in the Strand' explores posh hotels and towering office buildings, 'Art Deco in the West End', his latest offering in the series, takes a closer look at cinemas, garages and retail spaces.
Combining his love for sweet treats and history, Yannick has also branched out into food tasting tours. While 'Macarons & Mews' explores the history of the (not so) humble macaron, 'Piccadilly & Petit Fours', celebrates the foodie heritage of St. James's and Mayfair. His latest offering in this series, 'Matcha Green Tea', investigates Japanese powdered green tea in Soho and Fitzrovia.

For the past six years Yannick has also been volunteering at the British Museum where he has been facilitating object handling and delivering tours ever since, including the Japan eyeOpener Tour, the Highlights Tour and the WCEC 'Behind the Scenes' Conservation Tour. His team-building efforts have been highly commended in the Renaissance London Volunteers Awards 2011, in the category 'Going the Extra Mile'.
In addition to running his own tours publicly and privately, Yannick has developed and led walks for the London Festival of Architecture, Open Garden Squares Weekend as well as for the Friends of the Royal Academy of Arts.
You can find reviews of Yannick's walks on his website London Unravelled as well as interact with him on Twitter (@ypldn) and Instagram (@ypldn).