Description
Architecture in the Machine Age
Come explore Bloomsbury's rich Art Deco heritage, including Charles Holden's iconic Senate House, the former Daimler Car Hire garage and a reconverted petrol station. From sophisticated glamour to severe functionality, we shall make this architectural style roar again!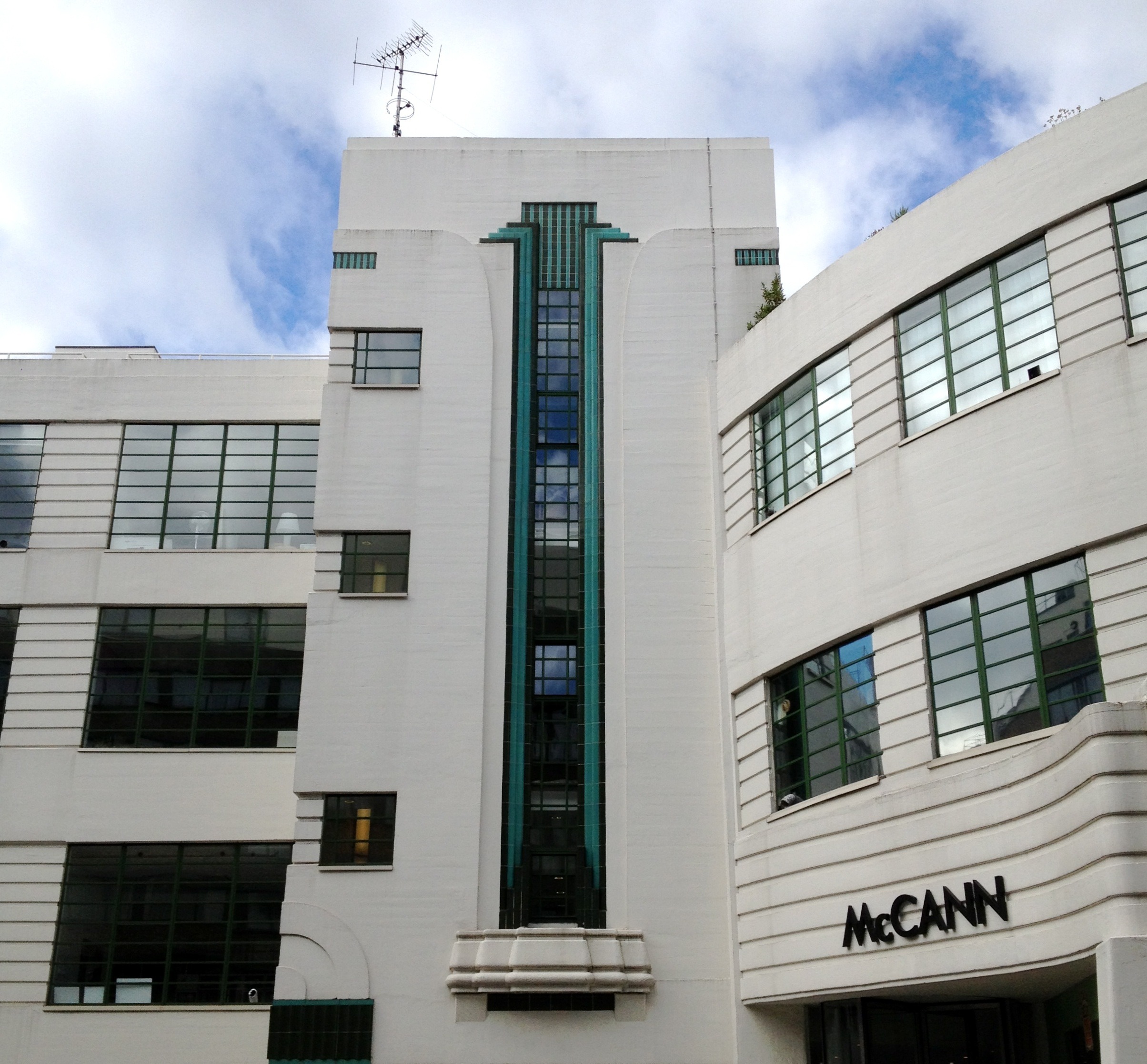 The Daimler Garage (1931)
While I don't want to give away all of the Art Deco secrets of this tour just yet, I can tell you that our route – as an added bonus – will also take us past a controversial Modernist icon, an Art Nouveau-style lodge as well as London's first pedestrianized shopping street.
Preview
For a small taster of the tour, please check out blog features about the walk on The Londonphile, Randomly London as well as Emm in London.
http://thelondonphile.com/2013/10/22/art-deco-bloomsbury/
http://randomlylondon.com/art-deco-bloomsbury-walking-tour-review/
http://www.emminlondon.com/2013/10/a-fabulous-art-deco-in-bloomsbury-tour.html
Walk Details
Please note that while the map above shows the meeting point for this walk to be just outside of the square, we will actually be starting off this walk inside of Russell Square. You will find me by the fountain in the centre of the square holding up a sign mentioning the name of the walk.
Premiering at the Bloomsbury Festival 2013, this tour is open to the general public as well as locals who want to learn more about the area's architectural history. This walk is fully accessible and dog-friendly too.
Contact Me
If you have any more questions, do not hesitate to get in touch with me either via EventBrite or send me an email directly to: yannick.pucci[at]gmail.com. You can also find me on Twitter (@ypldn) where I am always up for a chat too.