Art in the Age of Now, a group exhibition that brings together contemporary art, live music, talks and performance art.
About this Event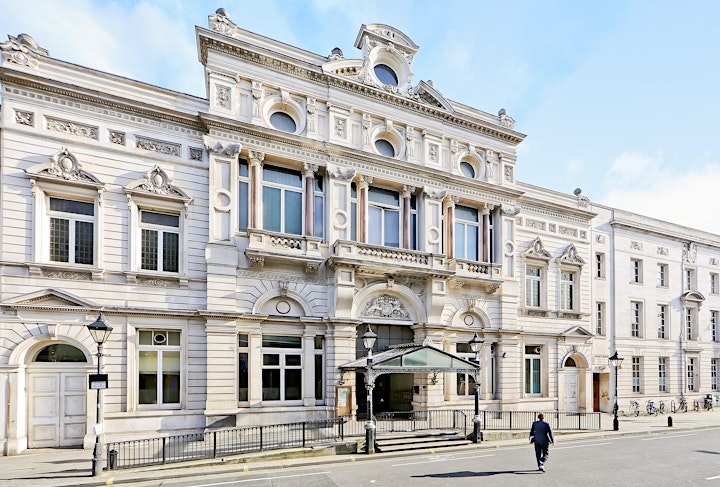 Historic London building Fulham Town Hall will open its doors after lockdown for the first time in a decade as it plays host to 'Art in the Age of Now'.
This iconic, deserted 51,000 sq ft Victorian space in West London, empty for over ten years, will be open to the public this May in line with government restrictions. Overseen by curator Ben Moore (Art Below), and co-presented by hotel operator Lamington Group, Art in the Age of Now is a free event for the local community and features an extraordinary programme of installations, guest exhibitions, live performance art, music, talks, readings and screenings in the atmospheric setting of Fulham Town Hall, before owners Ziser property redevelops the building and give the iconic space a new lease of life as a creative, community hub and boutique hotel in 2022.
The exhibition is spread across the main rooms, project spaces, individual artist rooms, the basement vaults and the town hall courtroom, taking visitors on a unique joureny of discovery. Many of the works have been produced in isolation during lockdown and will be exhibited for the first time. This will be a platform to support the capital's cultural community after a series of challenging lockdowns and a celebration of local artists and scenes.
The exhibition will adhere to the government's Covid safety regulations, and time slots must be pre-booked.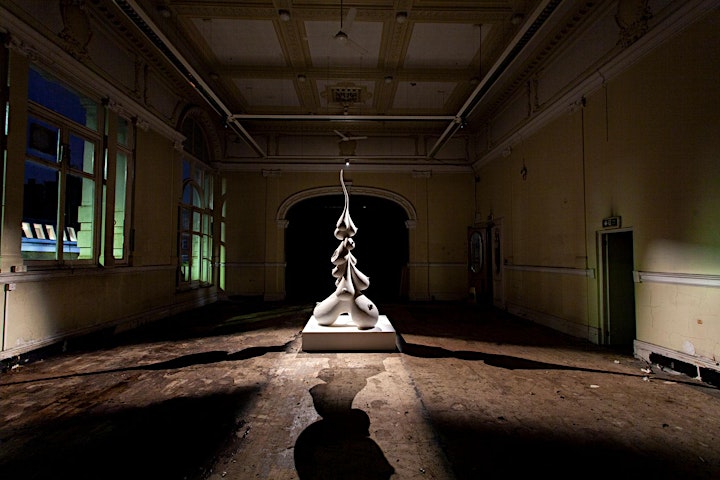 Programme Highlights: Artists with their own rooms include Conrad Shawcross, Charlotte Colbert, Joe Rush, Jeff Robb, Hugo Farmer, Ru Knox, Chris Moon, Ernesto Romano, Anna Kenneally, Tim Gatenby, James Vaulkhard, Unskilled Worker, Thomas Lumley, Mikey Voice, Christabel Milbanke, Hoxton Gallery, Patrick Boyd, Ariadne Danes, Nasser Azam, and Eliot Haigh with more names to be confirmed.
Liam Hayhow will transform the exterior windows of the town hall with a series of experimental light installations, creating a flood of changing coloured light. Sam Haggerty will make a statement in the ground floor entrance with Elephant in the Room. Melding a miscellany of materials, Sam's elegantly twisted machinations make for a weird and wonderful world.
Three dedicated spaces celebrating women in art will be curated by Mc Llamas featuring Holly Allan, Pauline Amos, Edie Baker, Kiera Bennett, Elodie Carrel, Arietta Chandris, Catherine Eldridge, Abigail Fallis, Nancy Fouts, Jessica St James, Chloe Karayiannis, Bip Ling, Jil Mandeng, Marion Mandeng, Sarah Maple, Savannah Mcmillan, Tuesday Riddell, and Nettie Wakefield.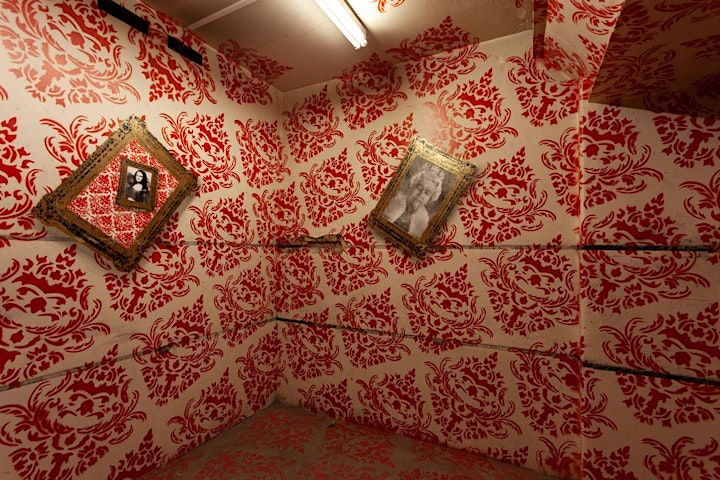 Art Wars is an exhibition of customized Stormtrooper helmets by leading contemporary artists including Retna, Philip Colbert, Joe Rush and Unskilled Worker. This showcase has toured Dubai, Sweden, Miami and Los Angeles and is curated by Ben Moore. One small step is an exhibition featuring leading artists including Jake & Dinos Chapman, Mr Brainwash and Chris Levine who have transformed astronaut helmets into works of art in celebration of the 50th anniversary of the moon landings.
Ben Eine, Paul Insect, LUAP, Angry Dan, Neirone, Dotmasters, Lea bou Habib, Don, Lucy Flynn, Force, Jack Laver, Nerone, Rez, Spore, UNVRL NMD, and Matt Webb form a collective of street artists who will be taking over the building's basement, transforming the labyrinth of former holding cells.
Curator Ben Moore, the founder of Art Below, a London-based contemporary art organisation that uses billboard space to showcase art and has shown the works of thousands of artists in London, Tokyo, Berlin and Los Angeles. On display around the venue will be Art Below's archive of posters that have been exhibited in the London Underground over the last 15 years featuring artists such as Ben Eine, Sarah Maple, Billy Childish and Alison Jackson.
Art in the Age of Now is co-presented by hotel operator Lamington Group who are the operators of Fulham Town Hall. Following the event, the building will be redeveloped to give the iconic space a new lease of life as a creative, community hub and boutique hotel in 2022. This first exhibition will help to showcase the magnificent building but will leave no lasting impact on the elements to be retained. Lamington Group is committed to providing a platform for the local creative community, with a particular focus on emerging artists and to creating a meaningful ongoing dialogue with the local community.
Lamington Group has been established as an investor and developer of residential and commercial real estate since 1967. The Group has a family of brands, including Lamington Apartments, Lamington Lettings, Missionworks, room2 and room2 lite, and actively sources schemes where value can be added through planning and development.
The exhibition will adhere to the government's Covid safety regulations, and time slots must be pre-booked. Further guidance on covid procedures will be provided prior to arrival.
Fulham Town Hall, 553-561 Fulham Rd, Fulham, London SW6 1EX
Nearest tube: Fulham Broadway
Follow us on social @fulhamtownhall | fulhamtownhall.com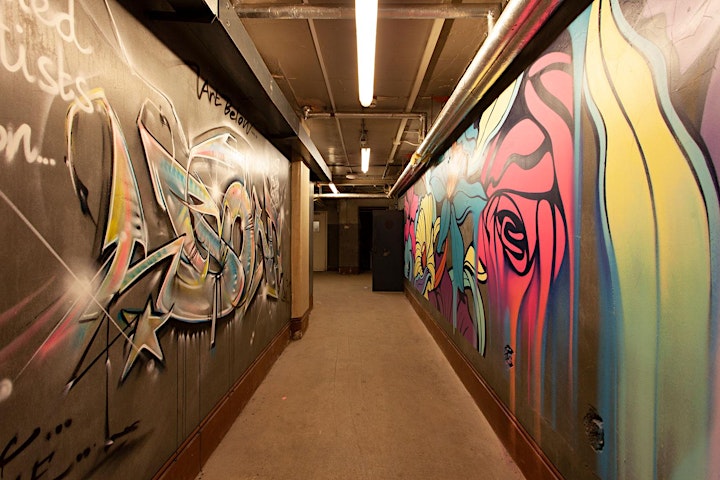 Tickets must be booked prior to arrival.
Please bring a copy of your ticket with you.
Please arrive within your allocated time slot or you may not be allowed entry.
Last admissions are 1 hour before closing time.
There are strict capacity limits in place throughout the venue to ensure adherance to avoid COVID-19 guidelines.
Please be aware the building has exposed flooring and limited services. Suitable footwear is advised.
There are no toilets on site.