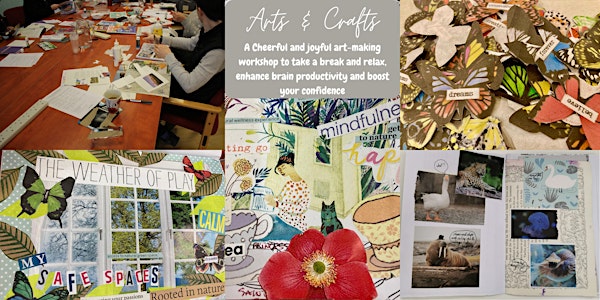 Art-making workshop to relieve stress and boost self-esteem
Location
Central Scotland Regional Equality Council
Howgate Shopping Centre
High Street
Falkirk
FK1 1HG
United Kingdom
This FREE session is dedicated to ethnic minority groups in the Forth Valley, who are experiencing reduced mental wellbeing.
About this event
You are warmly welcome to join our cheerful and joyful art-making workshop to help you take a break and relax. These are taking place every Tuesday at 10.00 am until 11.30 am at CSREC's office in the Howgate Shopping Centre in Falkirk.
No prior experience is required - EVERYONE IS WELCOME!
Art-making is a calming practice, which can help to soothe your mind and relieve stress and anxiety.
It is a way to process what is happening around and within you in a safe and confidential space. It can also help to enhance brain productivity and boost your confidence.
The Central Scotland Regional Equality Council (CSREC) is a local charity established to eradicate all forms of discrimination under the Race Relations Act 1976. CSREC is based in Falkirk and works across Clackmannanshire, Falkirk and Stirling Council areas.
The Mental Health and Wellbeing project supports ethnic minority individuals in the Forth Valley who experience reduced mental wellbeing to help them lead healthier, happier, and fulfilling lives. For further information about the project, please contact Iweta Baran: iweta.baran@csrec.org.uk or visit our webpage: https://csrec.org.uk/mental-health-and-wellbeing/