Event Information
Refund Policy
Contact the organiser to request a refund.
Eventbrite's fee is nonrefundable.
About this Event
ESCAPE DESTRUCTIVE THINKING & THE PRISON OF FEELINGS.
An 8-WEEK online course to learn the art of constructive positive thinking and experience the freedom of feelings.
Enjoy, relax, and reset your mindset learning valuable skills that will last a lifetime.
During this course we will pass on to you all the knowledge and practice that you need to move forward.
Experience with us a consciousness elevation process in itself, which will take you from the state you are to the one where you become autonomous and an independent conscious being.
We start with self-awareness & presence, overcome deep-rooted mental & emotional conditioning, learning to lead yourself through your ego´s filter, letting go the pain of the past and the fear of the future, adopting a positive structured thinking, and ending with conscious self and interpersonal relationships.
The content is specifically elaborated for our busy lifestyle.
The theoretical part is not more that our meetings. And practising means applying the new knowledge to your daily activities.
No extra doing necessary!
WHOM SHOULD ENROLL IN THIS COURSE?
Definitely YOU!
The carefully elaborated content of this program offers knowledge, experience and helpful tools for everyone interested in living more consciously. Nothing in this world happens by chance. There is no such thing as luck or accident. Every little thing in your life happens for a certain reason, you may not see it all now, but you will, before long. So, if you are reading these words and you get further than the first line, than this course is for you. If you feel that life is not what you desire and you are determined to change it, then give yourself a chance and pay attention to what we have to say. It is not enough to be broke, ill, frustrated or stressed in life you have to desire a better world to live in.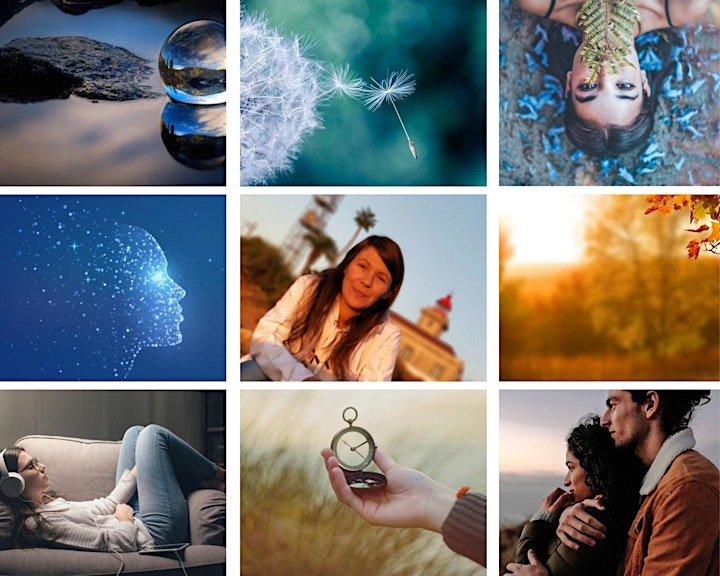 Course Curriculum
MODULE 1 How to bring consciousness into your day by day life. Stepping into the path of self awareness & state of presence.
MODULE 2 Learn to hear, see, and feel yourself. Sense your body and the space around it. Understanding the Ego, how to handle it and lead yourself through your PERSONA´´ s filter.
MODULE 3 Stepping into the path of consciousness elevation.
MODULE 4 Causality and responsibility. Creation & control of thought.
MODULE 5 Handling emotions. Breaking the critical moment. Overcoming deep-rooted mental and emotional conditioning.
MODULE 6 Transcending the negative into positive. Presence & Meditation. Growing through your challenges and learning to Let Go.
MODULE 7 Learning, adopting, and applying a positive structured thinking.
MODULE 8 Conscious self and interpersonal relationships.
MEET YOUR HOST CriStina
I am a life entrepreneur, internationally accredited mindset designer on a mission to raise human consciousness and make this world a better place to live in.
Sounds great?! But before all this . . .
I was born as an empath which was overwhelming and scary at times. Until the day I became one with my true self. Empaths are highly sensitive beings, who have a keen ability to sense what people around them are thinking and feeling. They are capable of reading others without obvious cues and can describe what's really going on beneath the surface. It is both a blessing and a curse to feel everything so very deeply.After 15 years of business development I gave up on everything and stepped onto the path of self development. Not because of any true conscious calling or any sacred desire to change the world, but simply to make my own life better. At the beginning it was like walking on fire every single step was burning my soul. I had to understand my existence, my feelings, my thoughts. I had to face my fears and all my shadows. The hardest part was to let go of the pain of the past and the expectations of the future, being simply PRESENT – enjoying life. It worked out so well that I started to share all this knowledge and experiences with my friends so they can enjoy their lives as well.And this is what I can bring to your life too, help you end your suffering and find the joy of living.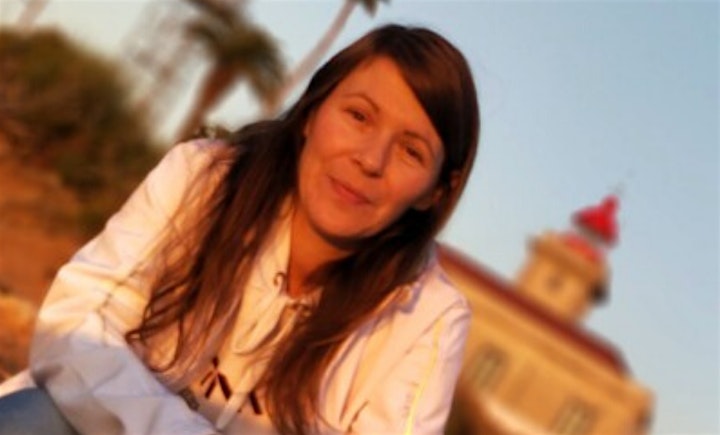 HERE IS WHAT YOU´LL RECEIVE IN THE PROGRAM
1. ART OF CONSCIOUSNESS ONLINE COURSE
8 weeks of live online training with CriStina. We meet in a small group for a couple of hours on a specific day of the week, the courses initial day which is usually on weekends.
During these 8 weeks we will pass on to you all the knowledge related to the topics of the course.
You will experience a consciousness elevation process in itself, which will take you from the state you are right now to the one that you become autonomous and independent being.
2. ALL TOOLS AND METHODOLOGY OF THE COURSE
Sometimes we need to just read over and over again to be able to absorb, understand and implement new information in our life. You will be provided with the description of all tools, techniques, and methodologies of the course.
3. DOWNLOADABLE FULL MATERIAL OF GUIDED MEDITATIONS
You´ll receive as we go on with each phase, the specific meditation material, together with specific instructions and explanation for a better implementation in your life. We focus on teaching the mind to enter in a complete state of relaxation. We trigger the mind to do that in just minutes or seconds. Relaxation, targeting, and programming are our aim for the mind.
4. FRIENDLY INDIVIDUAL ONLINE SUPPORT
As we want to be certain about your evolution, we provide you support between the course days, with all your struggles related to the implementation of what you learned. This support is given only through email, chat, or WhatsApp. Responses might be delayed due to elevated workflow.
DESCRIPTION
This event is an 8 weeks online primary level training. Live meetings with CriStina. The platform we use is zoom. You´ll need to set up a free zoom account for yourself. We meet in a small group for a couple of hours on a specific day once a week, the courses initial day which is usually on weekends. The theoretical and practical parts are organised in an interactive and joyful manner. You don´t have to prepare anything special, just need to be comfortable for a couple of hours.
OH SORRY, YOU DO HAVE TO PREPARE SOMETHING . . . YOUR DESIRE FOR A BETTER LIFE.
This event is not advertising or selling any other products or programs.
We are offering you the essence of self-development, containing everything you need to succeed on your own.
Join our next course and explore self-awareness, evolve your self-leading ability and generating through this, new life perspectives.
Check the link below for insights.
ENROLL TODAY
https://lifewings.org/onlinecourse/
If you are a group of friends or colleagues and you want to join all together, then please contact us to check out our special offers for groups.
PLEASE NOTE IMPORTANT
Tickets for this course are strictly limited! This event IS NOT REFUNDABLE. Cancellation of any kind will not be refunded but will be rescheduled for another event.
We reserve the right to postpone or cancel this course if there are insufficient registrations. If this is the case, you will be notified within 2 working days prior to the courses starting date. If this happens, you will be offered an alternative date. We are not responsible for any other costs incurred.
For FLEXIBLE BOOKING CONDITIONS please contact support@lifewings.org.
If you have any questions, please do not hesitate to get in touch on support@lifewings.com
Location
Refund Policy
Contact the organiser to request a refund.
Eventbrite's fee is nonrefundable.