Event Information
Location
Brand Exchange
3 Birchin Lane, London, EC3V 9BW
London
United Kingdom
Refund Policy
Refunds up to 30 days before event
Description

Are you interested in looking at safety through a different lens, focusing on success and taking an agile and adaptive approach to how you lead your workforce?
In partnership with Acre, Art of Work will deliver a series of Safety Innovation Breakfasts. This is a great opportunity to meet industry and thought leaders who are engaged in progressive change for safety.
Safety Innovation Breakfast - The compelling case for change
Many organisations rely on using compliance, control and constraints to ensure safety. This way, the focus and purpose of safety management has shifted to legalistic concerns and bureaucratic accountabilities, rather than enabling teams to resiliently manage safety critical tasks in complex work environments.
The Art of Work Safety Innovation Breakfast brings you John Green, HSEQ Director for the European Hub of Laing O'Rourke, who will present a compelling case for change. Participants will learn why compliance and constraint is counter-productive, and therefore a dangerous way to organise safety. John Green will identify why a one sided focus on injury prevention leads to a disengaging, negative and tedious culture that ultimately obscures critical risk management.
Helen Rawlinson, Managing Director UK for Art of Work, will explain why the use of traditional approaches are inadequate to fulfill the current demands of our workplaces and discusses an alternative approach, one which understands normal work and enables businesses to unlock the potential which already exists within their organisation.
Innovative safety events at exclusive venues - Get your tickets now!
London- 25/09/2017 - Brand Exchange, 3 Birchin Lane, London, EC3V 9BW - 08.00am - 10.30am

Manchester - 26/09/2017 - King Street Townhouse - 08.00am - 10.30am

London - 03/10/2017 - Brand Exchange, 3 Birchin Lane, London, EC3V 9BW - 08.00am - 10.30am
*All prices include a full breakfast and any materials.
Speakers

John Green
John Green has worked in the oil, gas, petrochemical, electronic and aviation sectors. He began his working life as a major hazards inspector for the HSE in the late 1970s. He then spent periods overseas with BP on Das Island, ADNOC in Abu Dhabi, CALTEX in Bahrain and Total where he was Head of Safety during the construction of the South Pars industrial complex. On returning to the UK John held senior positions with Motorola, British Airways and Board level positions with Severn Trent and Alfred McAlpine. He is currently Director HSEQ and Corporate Responsibility for Laing O'Rourke's European hub.
John holds degrees in Occupational Health and Safety, Integrated Pollution Mgmt, and Risk Mgmt as well as qualifications in Psychology, Law and Change Mgmt. He spends any spare time that he has climbing, scuba diving and in any other pursuit that requires risk management skills.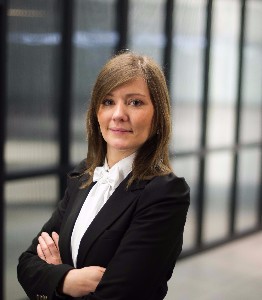 Helen Rawlinson
Helen is the Managing Director UK at Art of Work and has over 10 years' experience working in safety across a wide range of industries, including construction, manufacturing, recycling and government. She has a degree in Health and Safety management and a strong passion for changing perceptions of the industry as well as encouraging businesses to connect with their people to harness an understanding of what work really is like.
Helen sits on the review board for the UK industry magazine, SHP. She is known for her interest in reducing bureaucracy and for her ability in challenging and supporting businesses with their transformational journey between traditional safety and Safety Differently.
Heard about Safety Differently but want to educate your board or yourself on how to make this reality in your organisation? Join us at one of our full day masterclasses, intended for CEOs, Executive Managers and Senior Safety Managers.
Masterclasses will be held in London. For tickets, more information and dates please visit: http://www.artofwork.solutions/events or contact us at eventsuk@artofwork.solutions or on 0203 097 1672
Location
Brand Exchange
3 Birchin Lane, London, EC3V 9BW
London
United Kingdom
Refund Policy
Refunds up to 30 days before event