We're so excited to be able to hold an in-person event! Join us at Hoxton Gallery to view the AoaP Summer Auction. Sponsored by White Claw.
About this event
The wonderful artwork in our Summer Auction deserves to have a show. These postcard-sized mini masterpieces have been created by an incredible roster of artists and promise a colourful start to the summer. Join us at Hoxton Gallery - the whole side of the gallery opens up to create an indoor-outdoor exhibition experience to make the most of the summer weather, which you can enjoy with a complimentary drink of White Claw Hard Seltzer in hand.
This exhibition and auction mark the twentieth anniversary of The Hepatitis C Trust. The Trust has prided itself on its innovative approach to charity work and has packed a massive amount into those twenty years. As well as building the Art on a Postcard brand as a fundraising tool, they have set out to make themselves obsolete by campaigning to eliminate hepatitis C by 2030. In addition to playing a huge part in getting the NHS England to announce a unique elimination deal in 2019, The Trust played its part in getting 194 countries to sign up to elimination by 2030.
To help celebrate this extraordinary feat the line-up includes conceptual artist Anish Kapoor, Jordan Wolfson whose enigmatic, and at times provocative, work investigates the darker side of the human condition. Art historian and instigator of The African Diva Project, Margaret Rose Vendryes, has set out to celebrate and connect Black female singers with their ancestorial roots; Shezad Dawood whose multi-media works are inspired by his varied cultural heritage and Marina Adams whose work explores colour form and movement.
Bidding starts at £50 on each lot
AUCTION RUNS - 24 June – 8 July 2021
Hosted by Dreweatts.com
PRIVATE VIEW - 29 June | 6-9pm
Hoxton Gallery
17 Marlow Workshops
Arnold Circus, Shoreditch
London E2 7JN
Sponsored by White Claw Hard Seltzer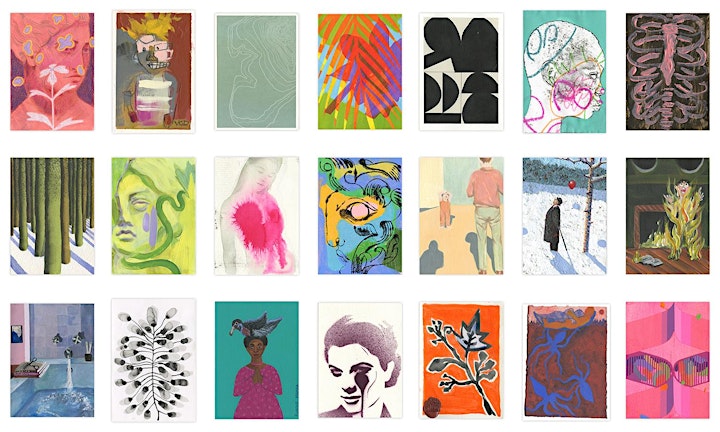 The Hepatitis C Trust
The Hepatitis C Trust is the national charity for people with hepatitis C. It is a patient-led and patient-run organisation; most of its board, staff and volunteers have had hepatitis C themselves. It is committed to eliminating hepatitis C in the UK by 2025. Its strategy is based around pillars of better prevention, increased diagnosis and treatment for all.
It has established strong partnership models of working with substance misuse and homeless service providers across the UK. In substance misuse services, it delivers staff training, peer led education about the importance of testing and availability of new treatments, and personal one-to-one support from initial diagnosis through to treatment. It runs a range of support services, including a confidential national helpline run by staff and trained volunteers who have all had personal experience of living with hepatitis C.
Helpline staff also provide patient-centred responses via email and run a designated prison freephone helpline service for prisoners across the UK. Its policy and parliamentary team works across the UK Parliament and the devolved nations to ensure hepatitis C stays firmly on the political agenda. It also publishes a range of reports and resources on aspects of the hepatitis C care pathway.
Hoxton Gallery
Hoxton Gallery is an itinerate gallery devoted to urban contemporary art.
From its Hoxton basement beginnings in 2009, the gallery has hosted a wide array of exhibitions and events as well as emerging art forms. Recent exhibitions include Hugo Farmer, Wafa Love and Shem.
https://www.hoxtongallery.co.uk/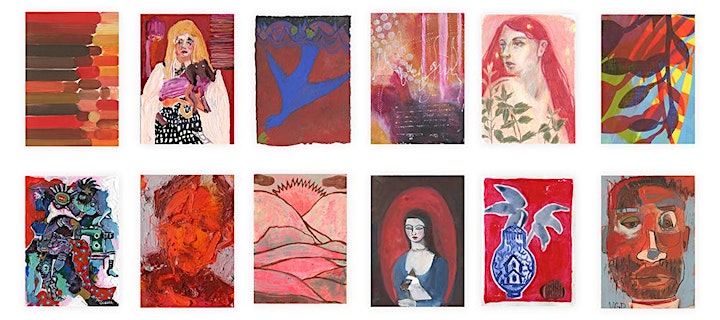 Dreweatts Auction House
Art on a Postcard is delighted to be partnering with Dreweatts Auction House established in 1759 with whom they have successfully partnered with previously.
Dreweatts is a leading UK auctioneer of Fine Art, Furniture, Sculpture, European and Asian Ceramics and Works of Art, Jewellery, Watches, Silver, Clocks, Wine, Manuscripts and Miniatures, Books and Live Steam and Model Engineering. Dreweatts operates from and holds auctions at Donnington Priory, the beautiful picturesque country house located close to Newbury in the Berkshire countryside, less than 1 hour from Heathrow airport and 1 hour from London by train. Western Manuscripts and Miniatures, Islamic and Near Eastern Books and Manuscripts and Book Collections and Libraries are offered under the Bloomsbury Auctions name with sales taking place in central London.
Dreweatts' London office is on Pall Mall, St James's, where weekly valuation days, exhibitions of auction highlights and client events are held. We offer a diverse and exciting calendar of specialist auctions along with single owner collection and house sales with pre-auction viewing at Donnington Priory in the days leading up to the auction itself. We also host monthly valuation days at Donnington Priory on the first Friday of every month and at other locations nationwide where clients can receive advice on buying and selling at Dreweatts from our market-leading specialists.
gowithYamo
Art on a Postcard is delighted to be partnering with gowithYamo to create a virtual version of our renowned exhibitions.
gowithYamo is your personal art tour guide that helps you find exhibitions, galleries, events and showcases with a single tap. Whether you're an Old Masters lover or a contemporary art enthusiast, they've got you covered.
Since the beginning of the COVID-19 pandemic in March 2020 they have been working tirelessly to produce beautiful virtual exhibitions allowing people to experience art from home.
Visit their website to discover interviews, news, reviews and more virtual exhibitions.
White Claw Hard Seltzer
White Claw® Hard Seltzer takes its inspiration from the legend of the White Claw wave – when three perfect crests come together to create a moment of pure refreshment. We set out to make something as purely refreshing as this. The result? White Claw® Hard Seltzer.
White Claw® Hard Seltzer is made from a blend of seltzer water, triple distilled spirit, and a hint of fruit flavour.
https://uk.whiteclaw.com/
Organiser of Art on a Postcard Summer Auction - Private View