Description
Art & Science Evening 3: Proggy Mat Project
Join us at the Dove for our third Art & Science Evening! This time we have the wonderful Sophie joining us from Helping Our Homeless where we will be creating sleeping mats for the homeless using nothing but old plastic bags.
We all have that stash of plastic bags under our kitchen sink, or hidden away in a cupboard, so why not put them to good use? This Art & Science Evening comes with a twist: we are going to attempt to address two issues with one solution.
Issue 1. Our seas are becoming increasingly polluted with plastic which harms wildlife and destroys whole ecosystems.
Issue 2. Last year 4134 people were recorded as sleeping rough on the streets each night across England, 45 of these each night being in the North East with these figures not including the hundreds more 'hidden homeless' we have in our region.
Solution: By taking plastic bags and crocheting them into sleeping mats we are giving single use plastic a second use to make a massive difference to someones life.
This will be a relaxed evening with refreshments provided, all we ask is that you bring along your stash of plastic bags!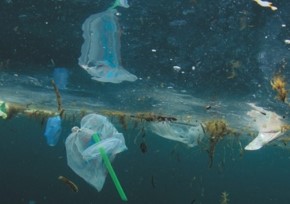 Event details:
The event is free of charge and all equipment is provided (but bring any used plastic bags you have lying around!)
Booking is essential and spaces will be given on a first come first served basis - bookings will be open until noon on Thursday 12th October and are open to anyone aged 18 and over (trained and untrained).
Refreshments including teas, coffees and snacks will be provided
Doors will open at 6.45pm for a 7pm start
No on-site parking is available, but free parking options are available in Cullercoats including a small public car park on Victoria Crescent opposite the turn off for the Dove Marine Laboratory.
If you are no longer able to attend please let us know in advance so we can offer your space to someone else.
If you have any questions, please contact us on 01912 083058 or send an email to cocoast@newcastle.ac.uk.
We hope to see you there!
CoCoast NE
Email: cocoast@newcastle.ac.uk
Tel: 0191 208 3058