Description
Art & Science Evening: Seaweed Pressing
Join the team at the Dove for a relaxed evening of art and science and learn how to press your own seaweeds!
This social event is a lovely opportuity to be creative and build on your algae ID skills; learn how to turn algae into pieces of art or start your very own herbarium!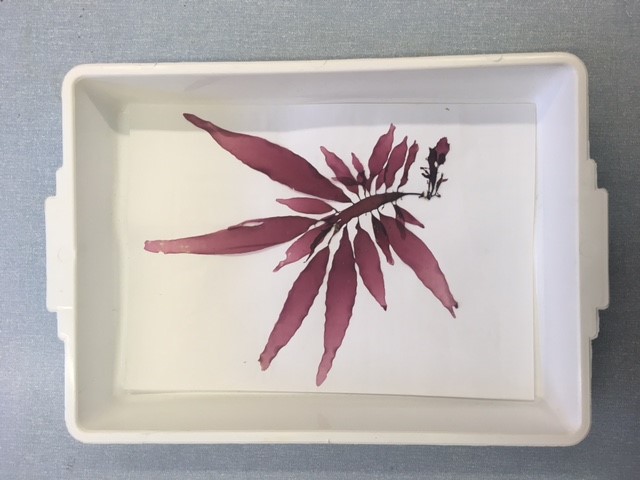 Event details:
The event is free of charge and all equipment is provided.
Booking is essential and spaces will be given on a first come first served basis - bookings will be open until noon on Tuesday 2nd May and are open to anyone aged 18 and over (trained and untrained).
Refreshments including teas, cofees and snacks will be provided
Doors will open at 7pm for a 7.15pm start
Optional extra (limited spaces): Seaweed specimens will be collected by the team before the event, but should you wish to collect your own we'd be delighted to have you join us on the Field Support Day prior to the event. The Support Day will be taking place in Cullercoats Bay during the afternoon - should you wish to come along to the Support Day as well as the Art and Science Evening please let us know so we can check availability and pass on further details. Also, the team will be having a quick bite to eat at a nearby cafe/restraunt between the two events and any Support Day attendees would be more than welcome to join us (this will be very informal gathering and something we'll play by ear on the day - a nice chance for a natter!).
We look forward to seing you there.
CoCoast NE
Email: cocoast@newcastle.ac.uk
Phone: 0191 208 3058