An artist-led cycle & talk with Natalie McIlroy to visit 2 of her 'Blikvanger' artworks placed along the NCN route, starting south Dunblane
About this event
'The Allan Blikvangers' are a series of Blikvanger-styled artworks installed at six different locations along the NCN 765 & 76 cycle routes between Stirling and Dunblane, as part of Forth Valley Art Beat's 'ArtCycle' programme.
Inspired by the artists' own experience living in the Netherlands, the cycling capital of the world, the Blikvanger (bike path nets) comprising of large catching nets will collect cyclists' rubbish as they pass.
Beautiful, sculptural forms in the own right, using recycled fishing nets they will be individually handmade, brightly coloured forms that add to the enjoyment of cycling.
Join Natalie and special guest, Ecologist Caroline Crawford, to visit two Blikvangers, hear more about the inspiration behind the artworks and learn about the ancient woodland of the Kippenrait Glen as we cycle through it.
The event starts South of Dunblane where the NCN765 joins Glen Road, nr Kippenross (at the site of the first Blikvanger, top one, as indicated on map below).
Full information can be found about the 'ArtCycle' project at our website:
https://forthvalleyartbeat.com/natalie-mcilroy/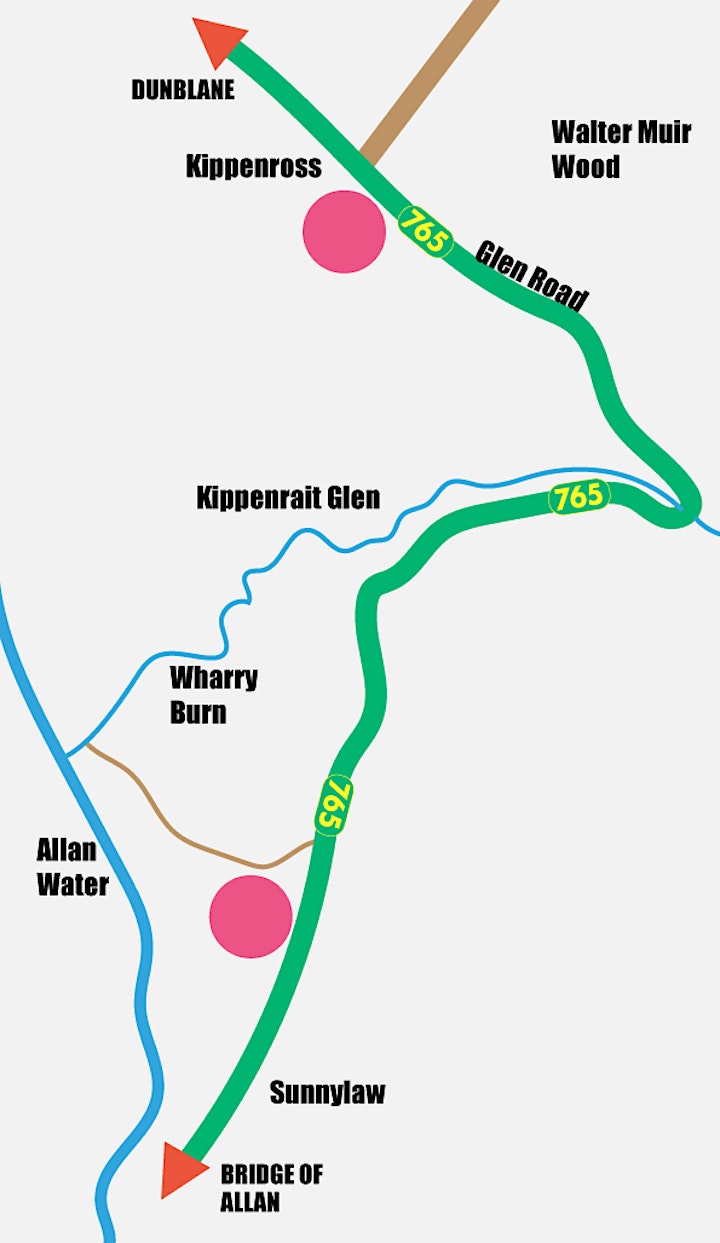 Organiser of 'ArtCycle' Project - Artist cycle and talk with Natalie McIlroy