Sales Have Ended
Registrations are closed
Tickets for this event are no longer available or the event is full. If you have questions relating to this or future events please contact Eileen at the Scottish Energy Forum on @secretary@scottishEnergyforum.org or 07934 450201
Sales Have Ended
Registrations are closed
Tickets for this event are no longer available or the event is full. If you have questions relating to this or future events please contact Eileen at the Scottish Energy Forum on @secretary@scottishEnergyforum.org or 07934 450201
Join us for an informal walking discussion with the renowned geologist Robert Gatliff at Arthur's Seat , Edinburgh
About this event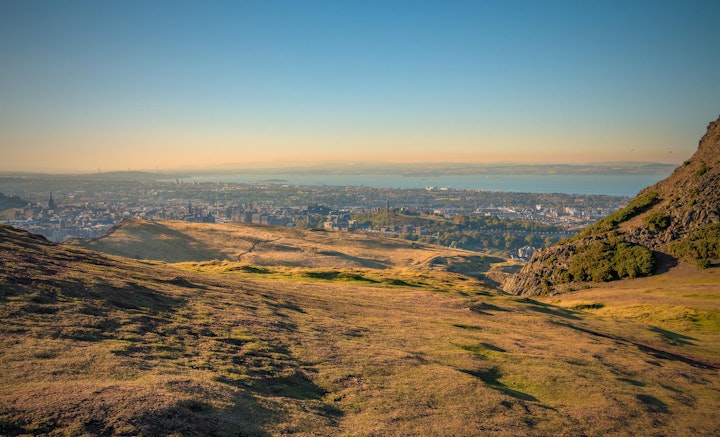 The Tour
Arthur's Seat in Edinburgh is more than stunning view.
The geological features of which it is part offer us some insight into the historical development of the City.
Can this landscape also offer some clues as to how the city could adapt to the current and future challenges brought by climate change?
During the walk, the geology of Arthur's seat will be explained and at a series of stops we will take in the spectacular views and take time to consider the geological history of Edinburgh, how it has affected the development of the city and its people and how the city could adapt to climate change, rising sea levels, and develop a new approach to building a sustainable future.
Led by Robert Gatliff
Robert Gatliff is a previous President of the Edinburgh Geological Society and a trustee of the new Scottish Geology Trust. Formerly Director of Energy and Marine Geoscience at the British Geological Survey, a previous Board Member of the Scottish Oil Club, and currently the Editor of The Edinburgh Geologist, the magazine of the Edinburgh Geological Society.
Arrangements
This walking tour is available to members only and numbers are limited to 12 for each outing.
This summer outing will last 2-3 hours is an informal gathering of members to meet outside in the fresh air and enjoy some much needed company away from computer screens and a step forward towards a new normality. We will walk 3-4km around Arthur's Seat starting from outside the Scottish Parliament and finishing at the base of Salisbury Crags at a locality made famous by James Hutton.
Walking boots are recommended as some of the paths will be uneven.
Organiser of Arthur's Seat Walking Tour with Robert Gatliff - new date 19th August