The highly popular AI for Manufacturing returns for 2021. Join us on 21st April to discover exciting AI developments and hear from experts.
About this event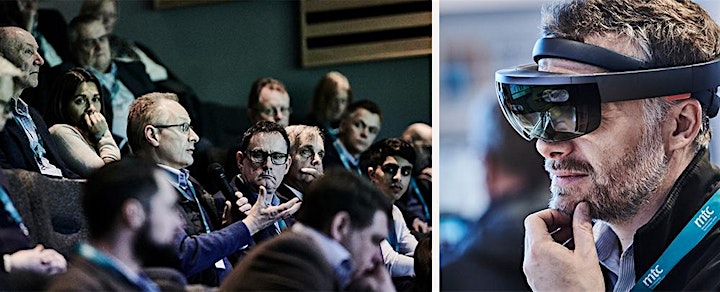 The Manufacturing Technology Centre (MTC) is hosting Artificial Intelligence for Manufacturing 2021, an inspiring virtual event taking place on 21st April. This free event welcomes anyone interested in pioneering artificial intelligence research and exploring what the future holds for artificial intelligence and business intelligence.
With the help of AI experts and panellists from leading manufacturing organisations you can delve into thought-provoking keynote presentations, audience driven Q&A sessions, and inspiring workshops to help you start or grow your AI journey.
No matter what areas of artificial intelligence you're interested in learning about, the MTC is here to help and inspire the manufacturing world. Register for free today and receive regular updates as we prepare for the highly anticipated 2021 event.
Event Key Topics
The future of Artificial Intelligence
Starting your AI journey and becoming data ready
Discover AI for industrial applications
Understanding the risks and benefits of AI maintenance and security
How to improve your business intelligence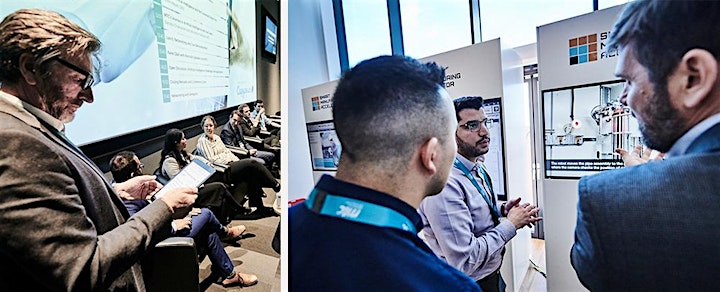 Why Attend?
Inspiring keynote speakers and panel discussions
Participate in audience driven Q&A sessions
Attend virtual interactive workshops
Watch a digital experience tour of MTC artificial intelligence demonstrators

On Demand Content
This virtual event offers delegates complete freedom and flexibility with on demand access to all the event day material. Whether you wish to watch the conference again, or couldn't make it to the live event, we're offering free access to watch a recording of every session. Simply register for the event and we'll send you a link shortly after the conference finishes.
How to Access the Event
This event is free to attend, but registration is essential to access content on the day. This event will be hosted virtually using the Zoom platform. Delegates will automatically receive the joining instructions following registration.
More Information
For assistance or more information about the event, please contact: digital@the-mtc.org
Organiser of Artificial Intelligence for Manufacturing 2021
The Manufacturing Technology Centre (MTC) is inspiring Great British manufacturing globally by developing innovative manufacturing technologies and processes in partnership with industry, academia and other institutions.
Founded in 2010, the MTC has some of the most advanced manufacturing equipment in the world enabling it to provide a specialised environment for the development and demonstration of innovation to be used on an industrial scale.
A leading proponent of Digitalising Manufacturing and home to the National Centre for Additive Manufacturing, the MTC has expertise across a range of technologies. The MTC works collaboratively with companies of all sizes from start-ups to global corporations in diverse industry sectors including aerospace, marine, defence, construction and food and drink.
The MTC has more than 100 industrial members, who play an active role in the steering of the technological path of the organisation. The membership scheme promotes long term relationships, however, the MTC works with any company seeking a manufacturing solution.
The MTC is part of the High Value Manufacturing Catapult, which is supported by Innovate UK.
Further information: The MTC, Ansty Park, Coventry, CV7 9JU.
Tel: 02476 701600
Twitter Handle : @the_mtc_org
LinkedIn Handle : the mtc