American-born choreographer and performance artist Christopher Matthews discusses gender, body image, icon vs self and criticism.
About this event
Christopher Matthews is an American-born choreographer and performance artist working from London. He holds a BFA from New York University Tisch School of the Arts and an MA in Choreography from Trinity Laban. His video and performance works have been presented in Sadler's Wells Theatre, Art Night 2018, Victoria & Albert Museum, Enclave Gallery, Arbyte Gallery, ]performance space[, LimaZulu, And what? queer Art(ist) Now 4BID Gallery (Amsterdam), Mount Florida Gallery (Glasgow), Castlefield Gallery (Manchester), Millennium (NYC) Reykjavik Dance Festival, Cent Quatre (Paris), MCLA Gallery 51 (Mass) Villa Empain (Brussels) and Loop Video Art Festival (Barcelona), Prismn Contemporary (Blackburn), Thessaloniki Queer Arts Festival (Greece), SVOX.tv. His dance works have been performed in NYC, Guatemala, Germany, Taiwan, Spain, London and Edinburgh. Matthews' "Untitled Video Portrait (radio edit)" won 1st Prize at the Choreographic Captures Competition with New Adventures and his films have been in distribution across cinemas in Germany and Switzerland. As a performer, he is touring with Trajal Harrell and is a guest performer for the Schauspielhaus Zurich. Matthews was a judge and contemporary choreographer on the popular Angolan dance reality series Bounce. He has been a featured contestant on various reality shows in the USA and UK. He has choreographed and directed music videos for Erickatoure Aviance and Angolan artist Coreon Du. Matthews was South East Dance / Brighton Digital Festival (BDF) artist 2019. He was CreativeWorks London Entrepreneur in Residence with Roehampton University in 2012 and Dance Artist in Residence at the Southbank Centre and completed a residency in Zagreb through Wild Card Jardin D'Europe Award.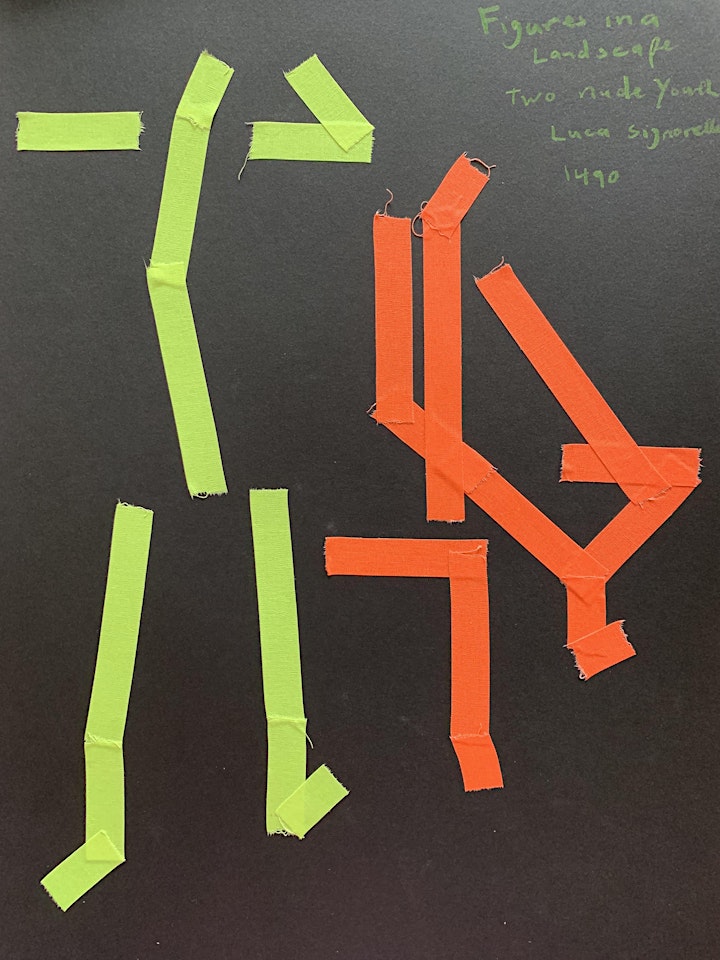 Chris's practise is deeply embedded in performing. He hails from a classical ballet and early modern dance training as well as classical and commercial jazz. Chris continues to utilise these performed and constructed histories at the core of his work, with a concern for how themes and techniques are ways in which one performs. In this way he considers that his craft is not only a tool to serve an idea, but is something to be investigated. With twenty plus years of embodied history as a performer, he is interested in versatility and stability in relation to technique and how identity is played out in relation to specific codes. This connects strongly to Chris's teaching practice, currently engaging with dance histories and narratives of appropriation and commercialisation of urban dance styles.
Combining his background in photography and dance history with performance, Chris's works are intended to dialogue with the spectator on themes of gaze, desire, criticism, gender, body image, working class, intersections of the classical and contemporary, icon vs self, pop culture and dance history. He is interested in what happens when he brings his experiences of performing in reality television, which feel like a performance of the self, into other spaces such as the gallery, where the body becomes an object/ image (My Body's No.1) for contemplation, more than a spectacle. Chris is interested in the tensions of these colliding presentations, and the politics of seeing and acting in these contexts. These tensions are part of the work, and he builds in certain feedback mechanisms through which the spectator is invited to invest their own ideas and questions. Most explicitly, this takes the form of conversation or instagram occupy (#lads, 2017) and more implicitly this idea is employed through an engagement of the spectator's gaze towards a kind of criticality (Untitled video works, 2017, Lads, 2017 and 20 Remix, 2013).
Christopher's website: www.formedview.com
This talk will take place on ZOOM and will include a Q and A with the artist.