'The Congest & The Square: Land, Labour and a missing carpet', artist talk by Fiona Jardine
About this event
Fiona Jardine's archival research for ambi uncovered traces of a missing carpet – its dimensions and a short, verbal description. In this illustrated talk, she recounts her attempts to rediscover and visualise versions of it. Guesses and tangents inform the process and lead obliquely from a Peranakan Chinese 'Irish Square' in Singapore, industrially manufactured in Scotland, to the production of hand-knotted carpets in Donegal at the turn of the 20th century as part of efforts to stimulate economic activity in rural Ireland. In this context, Jardine reviews the relationship between aesthetics and modes of manufacture, considering the role of material and narrative qualities in the construction of place.
This event is part of 'ambi' programme. This exhibition is a partnership between CCA and GSA, taking works from the textiles, fashion and costume holdings at The Glasgow School of Art Archives & Special Collections as its starting point for three artist commissions, with Jardine, Rabiya Choudhry and Hanneline Visnes.
Fiona Jardine trained in Drawing & Painting at Duncan of Jordanstone College of Art & Design (DJCAD), University of Dundee before undertaking an MFA at Glasgow School of Art and pursuing PhD research at the University of Wolverhampton. Her interest in textile practices and histories is connected to her studio work with pattern and positions teaching Fashion and Textile students at DJCAD and in the School of Textiles & Design, Heriot-Watt University. She joined the School of Design at the Glasgow School of Art in 2015. She is interested in twentieth century Scottish narratives, especially those connected with the Scottish Borders, and in the relational attributes of textiles, fashion and place.
Image credit: Sundour & Donegal Rugs & Carpets, Witcombe, McGeachin & Co, c.1910s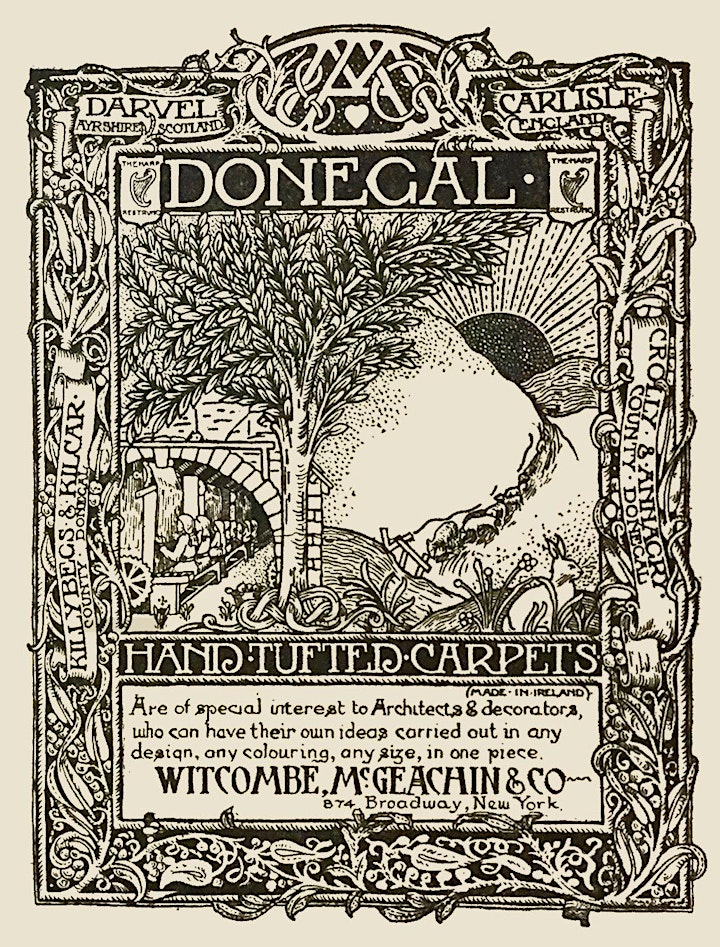 Organiser of Artist Talk: Fiona Jardine