Location
A Worldwide Web of Somewheres
Leadenhall Market
London
EC3V 1LT
United Kingdom
Description
Join artist Amanda Lwin as she leads a walking tour of systems that underlie everyday life in the City of London, as part of The Whitechapel Gallery's event 'Nocturnal Creatures'.
Aside from buildings and streets, cities are also made of systems: from physical systems like infrastructure that go largely unnoticed, to more intangible systems like social networks / hierarchies that can often feel more immediate.
We will be unearthing traces of mostly-unseen infrastructure, seeking out defunct systems that persist, and trying to pin down nonmaterial networks, all of which invisibly define our lives.
The tour starts at Amanda Lwin's artwork 'A Worldwide Web of Somewheres' in Leadenhall Market, installed as part of Sculpture in the City 2018. Taking the form of a fishing net, the textile installation is also a map of subterranean infrastructure under the streets of the City.
To attend the tour, book your place here. Note the tour is free but space is strictly limited so booking is essential.
Image above: Artist Amanda Lwin installing 'A Worldwide Web of Somewheres' at Leadenhall Market in June 2018 ©Nick Turpin 2018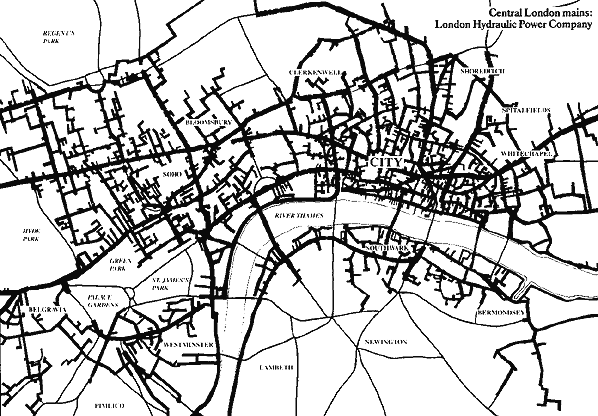 ---
This tour is part of the Sculpture in the City programme for Nocturnal Creatures a new, free contemporary arts festival, bringing together performance, video, sculpture and sound. Originating from Whitechapel Gallery, cultural and historic venues in the vicinity are transformed, opening their doors late into the night.
For other events happening on Saturday 21st July (6-11pm) as part of Nocturnal Creatures, go to http://www.whitechapelgallery.org/nocturnal-creatures/
#NocturnalCreatures
About Sculpture in the City
Sculpture in the City is an urban sculpture park, set amongst the architectural landmarks in the City's insurance district. This dynamic project, where artworks are installed for up to a year, responds to the area's ever-evolving urban environment by making use of newly created public spaces, or spaces previously unused or inaccessible. These sculptures create an art trail woven through the contemporary towers and historic alleyways of the City's oldest working district. The sculptures add new layers of meaning, playing with the area's identity and encouraging visitors to see this part of the City in a new light.

Sculpture in the City is delivered by the City of London Corporation in partnership with Aon, Aviva, Blackstone, Bloomberg, British Land, Brookfield, CC Land, Generali Real Estate, Hiscox, TH Real Estate, Tower 42 Estate and Twentytwo.
The female artists of Sculpture in the City 2018 are supported by and part of Women: Work & Power
The full line-up of artists is as follows:
David Annesley, Richard Rome, Marina Abramović, Jean-Luc Moulène, Nancy Rubins, Jyll Bradley, Thomas J Price, Sean Scully, Sarah Lucas, Shaun C. Badham, Amanda Lwin, Miroslav Balka, Karen Tang, Juliana Cerqueira-Leite, Clare Jarrett, Tracey Emin, Gabriel Lester, and Michail Pirgelis.
For more information go to https://www.sculptureinthecity.org.uk/