Sales Have Ended
Registrations are closed
Thank you for signing up to our exhibition, look forward to welcoming you.
Sales Have Ended
Registrations are closed
Thank you for signing up to our exhibition, look forward to welcoming you.
LOOKING FOR LONG TERM TAX FREE RENTAL INCOME FROM YOUR INVESTMENT? LOOK NO FURTHER THIS IS THE PERFECT PROJECT FOR YOU!
About this Event
ARTISTIC HEIGHTS JUMEIRAH VILLAGE CIRCLE WHICH BOASTS AMAZING RETURN ON INVESMENT AND 5 YEAR POST HANDOVER INTEREST FREE PAYMENT PLAN
LUXURY FREEHOLD PROPERTY IN JUMEIRAH VILLAGE CIRCLE, WITH MANY AMNETIES INCLUDING GYM, SWIMMING POOL, LOUNGE AREA AND SKY GARDEN
PAY 10% AS A DEPOSIT TO GET THE UNIT BOOKED IN YOUR NAME AND A FURTHER 30% UNTIL COMPLETION THE REST WILL BE AVAILABLE THORUGH A 5 YEAR INTEREST FREE PAYMENT PLAN OR MORTGAGE!
8% RENTAL GUARANTEE FROM THE DEVELOPER PAID DIRECTLY TO YOU FOR THE FIRST 3 YEARS POST COMPLETION.
HIGH ROI AND RENTAL INCOME AT 7%+ WHICH USUALLY GETS PAID IN ADVANCE CHECKS
PRE APPROVED MORTGAGE OPTIONS AVAILABLE FOR FOREIGN INVESTORS AT 70% BEFORE THE PROPERTY IS PURCHASED!
EXCLUSIVE PAYMENT PLAN WITH ONLY 10% DEPOSIT
PROPERTY COMPLETION FOR JULY 2021
5 YEAR RESIDENCE VISA WITH PROPERTY PURCHASE
SPECIAL DISCOUNTS AND INCENTIVES ON THE DAY
PRICES STARTING FROM £93,000
PROPERTY PRICES ARE AMAZING THIS IS THE TIME TO TAKE ADVANTAGE OF IT AND GET THE MOST OUT OF IT!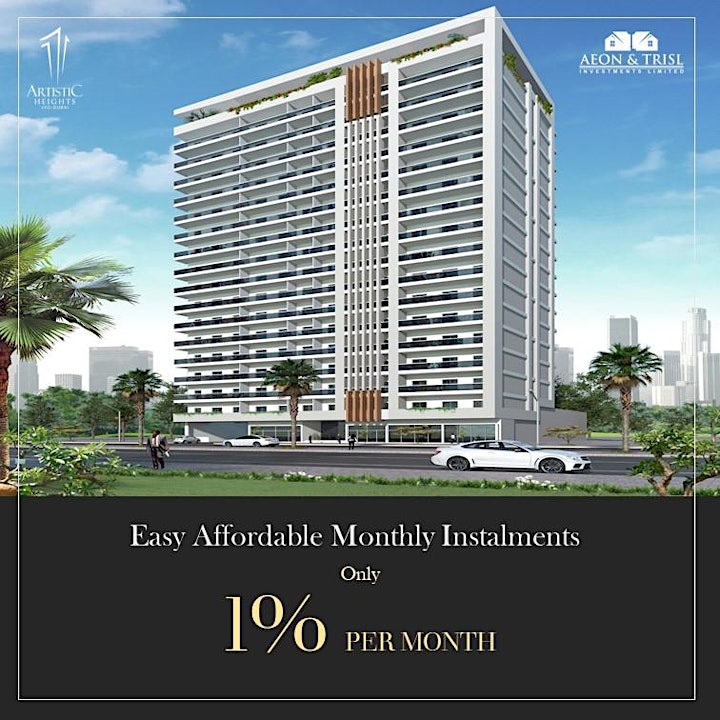 DUBAI'S PROPERTY MARKET IS SHOWING A TYPICAL BUYERS MARKET! WHY WOULD YOU NOT CASH IN ON TAX FREE HIGH RETURNS. PAYMENT PLANS AND PRE-APPROVED MORTGAGES ALLOW YOU TO GET INTO THE PROPERTY LADDER WITH A CLICK OF A FINGER.
CALL / WHATSAPP FOR MORE INFORMATION ABOUT THIS EVENT +44 7498 836 061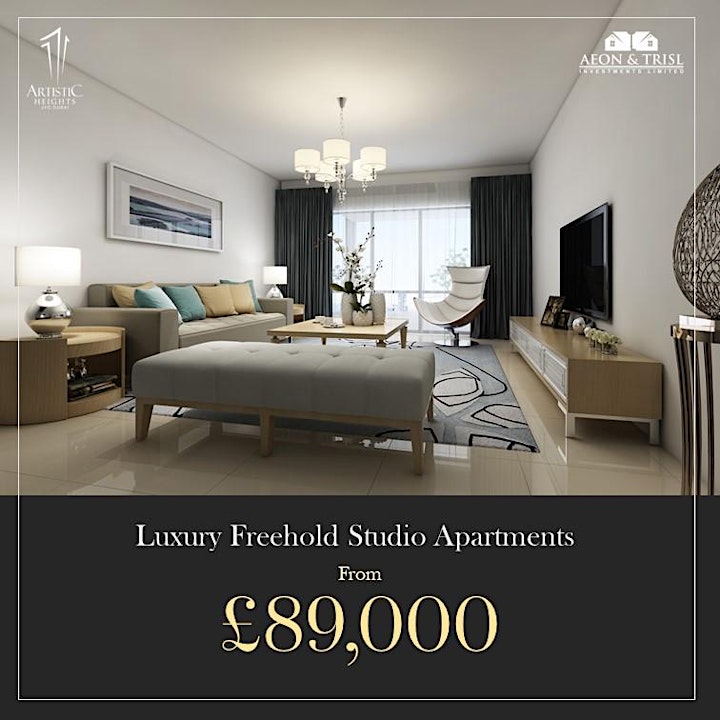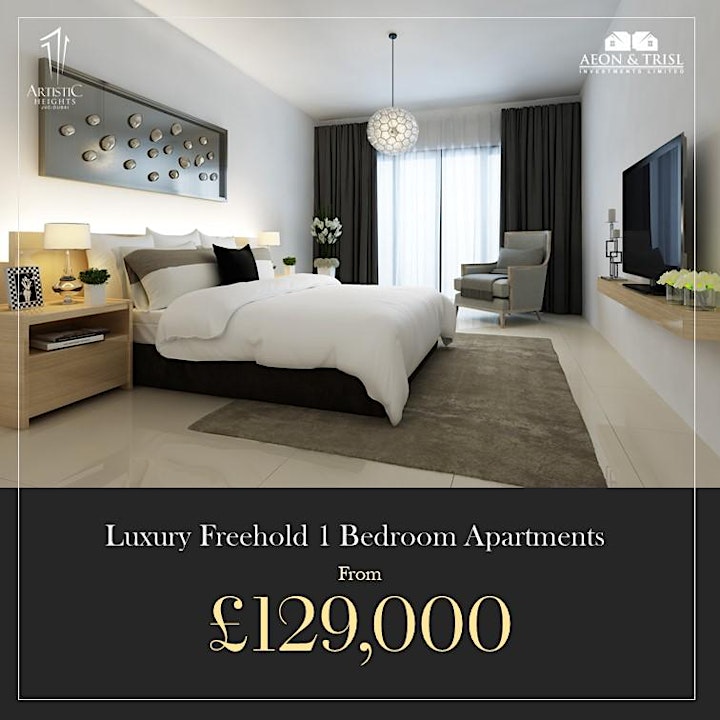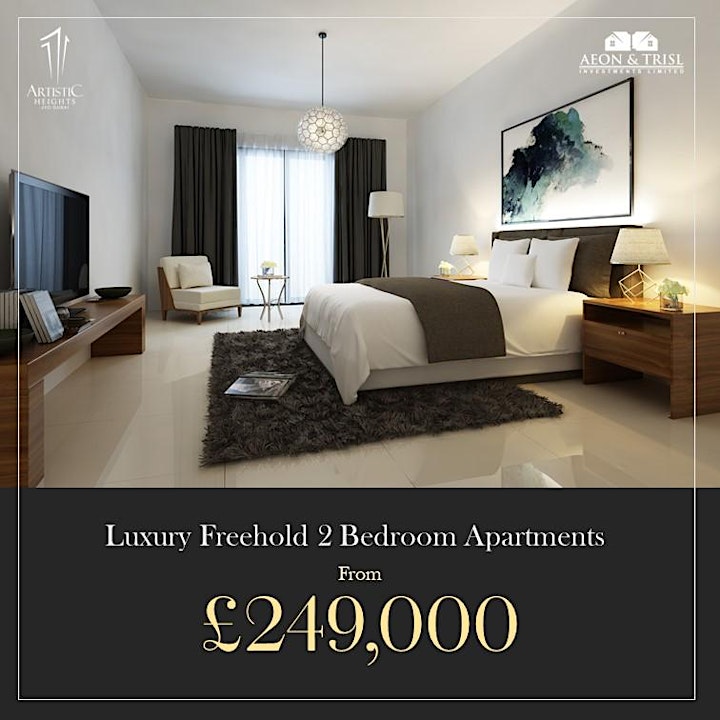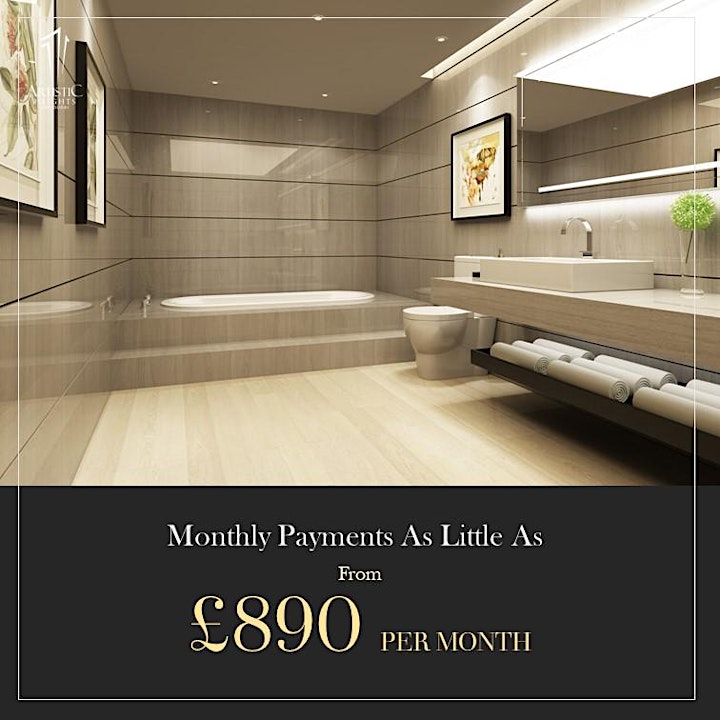 Why Invest In Dubai?
• Dubai Boasts Luxury Lifestyle and Living
• Golden Visas
• Up to 10 Year Residency Visa
• All Properties are Freehold Which Means it Completely Belongs to you
• Tax Free Rental Returns in Excess of 6.5% Per Annum
• No Tax on Capital Gains
• Down Payments as Little as 5%
• Dubai Records High Number of Real Estate Transactions June 2020
• Interest Free Payment Plans over 3 – 10 Years Paid Directly to the Developer
• Government Fees Waiver which sometimes include DLD (Stamp Duty) and Service Charges
• Expo Will Bring in Millions of Visitors to Dubai
• Expo to expect 100,000 New Residences in 2021
• 31,000 New Residence Registered in 2019
• Property Laws and Visa Regulations Benefit Foreign Investors
• Pre Approved Mortgage Options Available for Investors
• Payments Made into Secure Government Accounts to Protect Buyer
• Dubai is An Extremely safe country with one of the lowest crime rates in the world
• Dubai is known for their Smart economy and Strong Infrastructure