Join Dr Zoé Whitley as she discusses the notion of artistic purpose and value in the digital age with artist Baff Akoto.
About this event
The global COVID-19 pandemic has undoubtedly accelerated the digitisation of culture arguably allowing for broader access whilst simultaneously expanding the possibilities and our collective understanding of the experiential artistic practice.
One such example is UP:RISE, a groundbreaking Augmented Reality public artwork by conceptual artist Baff Akoto which exhibited nationwide this summer. Almost concurrently, Chisenhale Gallery partnered with digital art platform CIRCA to present a series of new video works across a network of iconic outdoor video screens.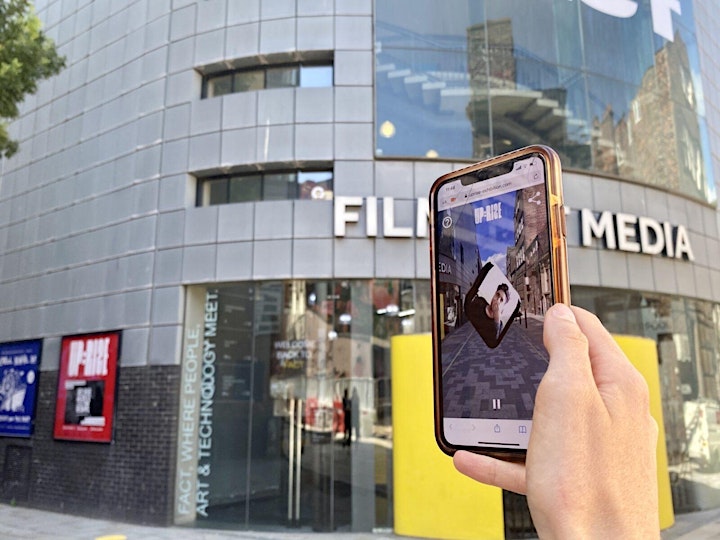 During this talk commissioned as part of the Guest Projects Digital 2021 programme; historian, curator and Chisenhale Gallery Director Dr. Zoé Whitley will be joined by Akoto to discuss the imagined potential of an increasingly digitised cultural landscape and its power and ability to democratise access to art both within the public realm and traditional gallery spaces.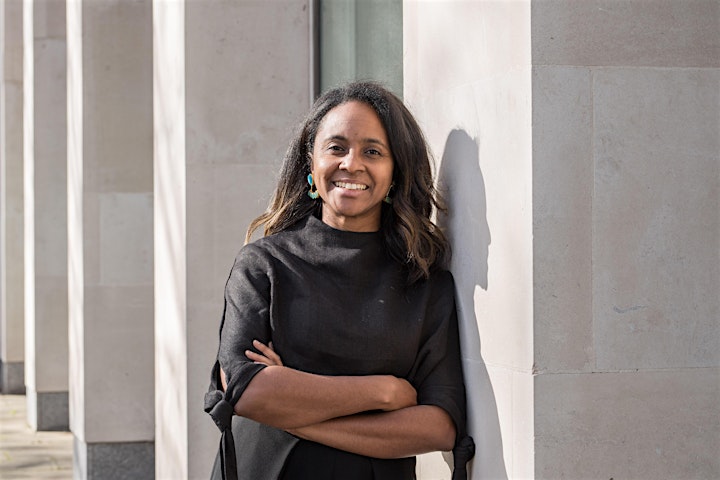 About Dr Zoé Whitley
Dr Zoé Whitley is Director of Chisenhale Gallery in London's East End. A leading non-profit space founded by artists, Chisenhale produces and commissions new works of art with emerging British and international artists. In 2020, Zoé curated Frieze London's special themed section, Possessions, exploring spirituality and contemporary art, and co-curated Elijah Pierce's America at the Barnes Foundation in Philadelphia. Previous exhibitions to her credit include curating the British Pavilion presentation of Cathy Wilkes at the Venice Biennale in 2019 and co-curating the award-winning international touring exhibition Soul of a Nation: Art in the Age of Black Power. She writes widely on contemporary artists and 20th century designers, including children's books on Frank Bowling and a title in the same series on Sophie Taeuber-Arp.
She serves on the 2020-22 Arts Council Collection committee in the UK. Zoé also serves on the boards of Creative Access, the only organisation in the UK dedicated to recruiting under-represented talent in the creative industries, and Decolonising Arts Institute, University of the Arts London. She's formed part of international arts juries for Turner Prize (2021), Preis der Nationalgalerie Berlin (2021) and Future Generation Art Prize selection committee, among numerous others. Her prior roles include Senior Curator (Hayward Gallery), Curator, International Art (Tate Modern) and Curator of Contemporary Programmes (V&A).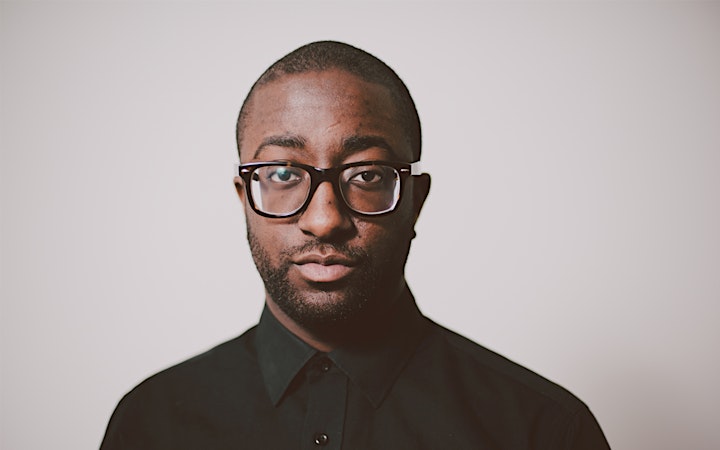 About Baff Akoto
Raised in London and Accra, Baff Akoto is a conceptual artist whose practise spans VR, AR, motion graphics, performance and cinema. His work embraces the fluidity of visual grammar and is concerned with notions of plurality, (self) perceptions and the societal implications of human bodily movement (disability, ritual, dance).
Most recently Akoto's practice explores the artistic potential of Virtual and Augmented Reality technologies as he interrogates how the digital revolution might avoid the same prejudices, exclusions and inequalities which arose from our industrial and colonial eras.
About Guest Projects Digital
Over the past decade, the internationally acclaimed British-Nigerian artist Yinka Shonibare CBE RA has tirelessly supported the development of early career and African diaspora artists through Guest Projects. Founded by Shonibare Studio in 2006 the artist residency programme offered early-career multidisciplinary creatives and practitioners free access to a project space in which to collaborate and experiment for one month. The studio, encompassing the ground floor of a former carpet factory in east London, was an alternative universe and playground for artists, performers and curators, encouraging them to collaborate and make new and experimental work. Over the years it evolved to become a laboratory of ideas and a testing ground for new thoughts and actions in which the possibility of failure became an opportunity for artistic growth.
In response to the global Covid crisis of 2020 Guest Projects has moved away from offering a physical project space, focusing instead on digitally enabling and supporting the creation of new works, trialling of ideas, creative programming and online community engagement. Guest Projects Digital has been conceived as a means of continuing to support multidisciplinary artists by providing access to digital and online resources regardless of physical and cultural barriers to collaboration and experimentation.
The Yinka Shonibare Foundation (UK) was established by Shonibare and a small board of trustees in May 2019 as a registered UK Charity to support Guest Projects, London and Guest Artists Space (G. A. S.) Foundation (Nigeria), a nonprofit dedicated to facilitating international cultural exchange, developing creative and research practices through residencies and collaborations.
www.guestprojects.com