Artist's talk + Q&A: Sophie Dixon on 'Grace'
About this event
Arts&Heritage and the RNLI Grace Darling Museum warmly invite you to an online talk with artist Sophie Dixon on 'Grace'.
'Grace' is a multi-screen short film installation, showing at the RNLI Grace Darling Museum from 7 September – 31 October 2021. In this online session, artist Sophie Dixon will discuss the research and process of creating the film. This will be followed by a Q&A chaired by Andrea Hawkins, Senior Curator at Arts&Heritage.
Attendees will receive a private link to watch a single-screen version of the film online between 25 - 29 October.
To find out more about the film visit grace-darling.film
About the film
In 1838 Grace Darling became one of the greatest female celebrities of the Victorian era. After rescuing survivors from the wreck of the SS Forfarshire, her quiet life as a lighthouse keeper's daughter was changed forever. Inspired by various, and often conflicting accounts, Grace is a poetic exploration of Grace Darling's life and the impact of her fame.
Read more about the film in this commissioned text by writer and editor Chris Sharratt.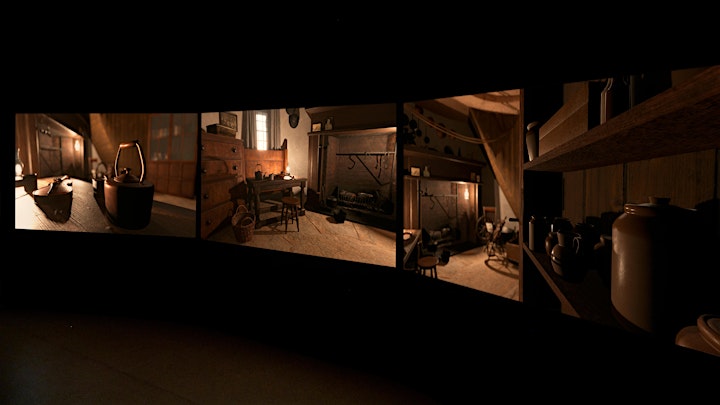 Installation view. Image credit: Jonathan Turner
Credits
This commission is part of Meeting Point, a national programme led by contemporary arts agency Arts&Heritage and funded by Arts Council England, that partners artists with museums to produce new artworks inspired by the museums and their collections.