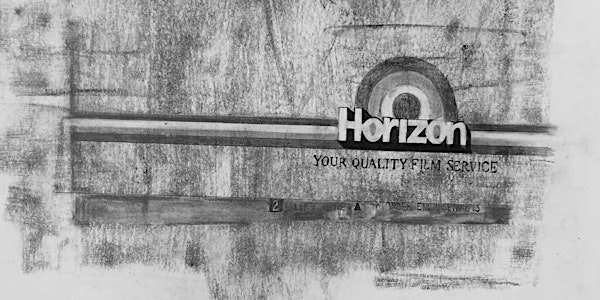 Art|Philosophy - Migration, Meaning, Time
Event Information
Location
None
Bush House Arcade, King's College London, Strand, London
London
United Kingdom
Description
Art|Philosophy
Migration, Meaning, Time: CPVA Artists in Residence. Bush House Arcade, London
Exhibition: 1000-1700 Weekdays, Tue 26th Feb – Fri 22nd March (Free)
Opening and Talks: Tue 26th Feb 1800-2000 (Eventbrite Registration Required)
Join us for an exhibition, talks and drinks showcasing the latest work by artists in residence at the Centre for Philosophy and the Visual Arts as they explore and challenge philosophical conceptions of migration, time and meaning. This show brings together their recent work and establishes a platform for dialogue between philosophers, artists and the public.
Resident artists Becky Brewis, Ben Cain, Ted Hunt and Jort van der Laan present work in response to research in the Department of Philosophy by Dr Sarah Fine on the ethics of migration, Dr Christopher Hamilton on the search for meaning and Professor Matthew Soteriou on the nature of time.
Using pencil and video, Becky Brewis' work explores memory and the grubby handling of images over time. For more information, please see https://www.beckybrewis.com/
Ben Cain's practice deals with themes of work, labour and artistic action. Cain has recurrently explored art's ambiguous relationship to industry, commodification and immaterial labour. For more information, please see http://ben-cain.blogspot.com/
Ted Hunt's work Sense of Time investigates the intersections between our ancient behavioural-driven selves and modern technologically-driven selves. For more information, please see http://senseoftime.info
Working primarily with video, printed matter, and sculptural installation, Jort van der Laan's work investigates ways in which body and mind are flesh-bound to a political present. For more information, please see https://www.jortvanderlaan.org/
Exhibition Free
Eventbrite Registration required for Opening Talks and Drinks, Tue 26th Feb 1800-2000
All Inquiries to philosophyandvisualarts@gmail.com
Art | Philosophy is a collaboration between King's College London's Department of Philosophy and Kunsthuis SYB. It is supported by the university's Culture team and the Arts and Humanities Research Institute.

#ArtandPhilosophy
#KingsCulturalCommunity

About the Arcade at Bush House
The Arcade at Bush House, which opened in September 2017, is part of the King's Cultural Quarter, and is home to a varied programme of events, installations and exhibitions, offering a forum where students, the academic community and the public can engage with each other, as well as with artists and cultural partners. Also home to a welcoming café and the KCLSU Shop, the Arcade offers a direct connection with research and collaborative activity taking place across the university, and provides a new space on the Strand for conversation, reflection and engagement.
Date and time
Location
None
Bush House Arcade, King's College London, Strand, London
London
United Kingdom