Arts 4 Dementia Soiree - "Freshwater" Julia Margaret Cameron Bicentenary

Thursday, June 11, 2015 from 6:30 PM to 10:00 PM (BST)
Event Details

"FRESHWATER"
Julia Margaret Cameron Bicentenary
Drama Soiree at 2 Temple Place
11 June 2015, 6.30 for 7 pm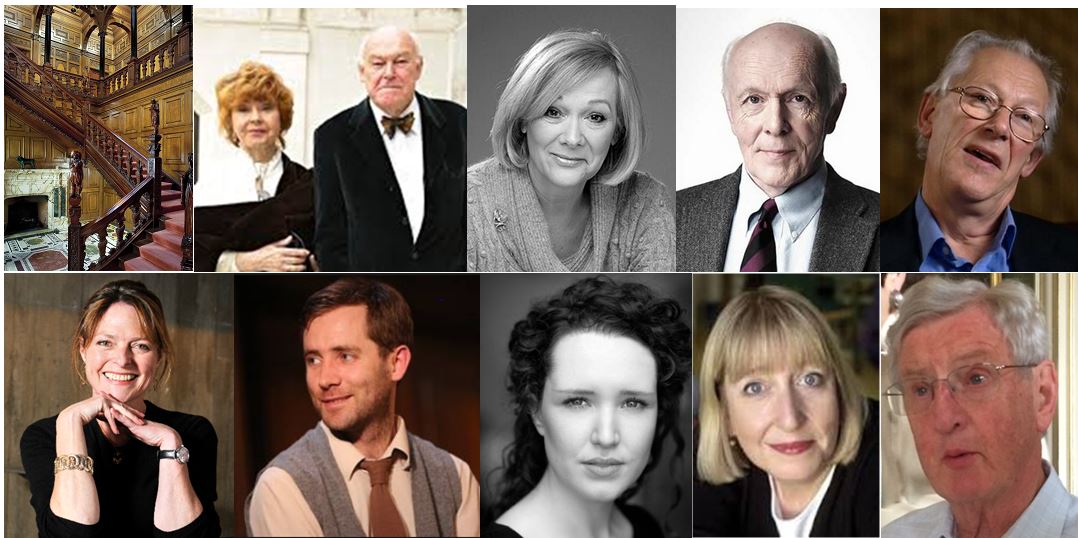 In the spectacular setting of 2 Temple Place
TIMOTHY WEST, PRUNELLA SCALES, DIANE FLETCHER, JOHN ROWE, STEPHEN THORNE, JANET ELLIS, SAM CRANE, CHARLOTTE GALLAGHER AND
LYNNE TRUSS
 present 
           Virginia Woolf's comic play "Freshwater"
            Adapted by Lynne Truss
            Director Timothy West
           with introduction by Colin Ford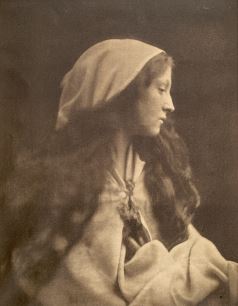 to celebrate the bicentenary of the great pioneer photographer 
Julia Margaret Cameron (born 11 June 1815) 
6.30 pm Drinks Reception and viewing of 2 Temple Place
7.00 pm Colin Ford, patron of A4D, introduces Julia Margaret Cameron
7.20 pm Lynne Truss presents and narrates "Freshwater"
8.30 pm Drinks and canapés
Tickets: £50 (including £30 donation*)
with the generous support of 
In the the spectacular late Victorian setting of 2 Temple Place, (click for Virtual Tour) great actors, writer Lynne Truss and photo historian Colin Ford bring Mrs. Cameron and the Victorian artistic world to life.
Mrs. Cameron was Virginia Woolf's great aunt, and Freshwater takes place in 1864 on the Isle of Wight, where Cameron is joined by her neighbour, poet laureate Alfred Tennyson, the painter G. F. Watts, and his teenage bride, actress Ellen Terry. As Cameron and her husband prepare to leave for India, planning to take their coffins with them, Terry runs off with a handsome naval officer. The coffins arrive - as does, unexpectedly, Queen Victoria.
Virginia Woolf first wrote Freshwater in 1923 and revised it in 1935 for a high-spirited "unbuttoned laughing evening" performed by Bloomsbury group family and friends before eighty guests in the studio of her sister Vanessa Bell. Lynne Truss's adaptation with Timothy West as Tennyson and Prunella Scales as Queen Victoria has already enraptured audiences.  We are delighted and honoured that they have brought together a team of such talent to entertain us this evening. and are most grateful to them for giving their services in aid of A4D.
Arts 4 Dementia is developing a vital stimulation programme for families recently affected by dementia
Dementia,

one of the greatest challenges of our time,

(The Rt Hon David Cameron)

850,000 people in the UK have dementia.

567,000 coping at home need our help!
Arts activity has the power to transform the lives of people with dementia, to elevate them above their dementia and revive interests in the community.
A4D's "Reawakening the Mind" weekly workshop programme for arts organisations uses artistic stimulation to re-energise and inspire people with early stage dementia and carers. Thanks to training A4D delivers to the facilitators, participants find that the workshops "reawaken" their creative skills, override their dementia and help restore a sense of purpose and active life in the community.
Participants say:
I feel like waking up after a deep sleep.
I'm accessing skills I thought had gone.

Mum's cognition showed a massive improvement. One would expect her to be tired, but she is active.

It's being part of something again.
 *Donation to Arts 4 Dementia - Gift Aid and additional voluntary donation
Thanks to the incredible generosity of the participants and our sponsors, £30 of the £50 ticket price will go to Arts 4 Dementia.  A4D can recover an extra 25p in the pound in Gift Aid on your donation if you are a UK tax payer. After buying your ticket on this page, to enable Gift Aid, please click this link and donate a minimum £1 (selecting "Other" amount) and after clicking "Donate", click the Gift Aid  - "All donations" option. Thank you so much!
Have questions about Arts 4 Dementia Soiree - "Freshwater" Julia Margaret Cameron Bicentenary?
Contact Arts 4 Dementia
When & Where

2 Temple Place

WC2R 3BD London
United Kingdom


Thursday, June 11, 2015 from 6:30 PM to 10:00 PM (BST)
Add to my calendar
Organizer
Arts 4 Dementia (registered charity 1140842) was founded in 2011 and develops arts workshop programmes hosted by arts venues, to empower, re-energise and inspire people with early stage dementia and carers through challenging artistic stimulation, so they can live better for longer in their own homes.

Our signposting website lists arts events for people living with dementia in the community, serving both those often desperate for stimulation and providers.

Our early stage and dementia awareness training for arts facilitators, partnering with Dementia Pathfinders and leading arts venues, empowers participants to deliver effective, person centred workshops.  We have to date trained almost 500 facilitators from all over the UK who are now delivering workshops and other events to around 10,000 people with dementia each year.  And we support these facilitators with advice, best practice toolkit publications and other resources.

A4D focuses on what people can achieve, often much more than they imagine.
.