A friendly and fun workshop to excite your writing with Senses and Colours.
About this event
Autumn Writing Workshop
'Add colour and senses to ignite your words'
Does your writing need exciting?
Join poet Helen Sheppard for a friendly and fun 2hr Workshop.
Expect time to write, explore poems and text, and write to prompts. Opportunity to share your writing.
Suitable for beginners and experienced writers and creatives.
Event will be held at the beautifully refurbished creative arts space - Commemoration Hall.
Bio: Helen Sheppard is a Bristol-based writer from Huntingdon and has worked as a midwife. Her poetry explores themes of birth, life, family, friendship, health and loss, and those whose voices are often unheard. She started to write in her forties during a 'kick start your reading' class. Helen co-runs Satellite of Love Word events. Loves the alchemy of community events with Lyra Poetry Festival, PBH Free Fringe Candlelit sessions and performance of voices of coal miners. She enjoys mentoring new poets. Helen performs her writing regularly including Berkeley Square Review, Torriano Meeting House and Harvard Medical School and schools parks and gardens. Helen's work has been published widely, including These are the Hands NHS Anthology, Commended in Hippocrates Prize 2017, Tools of the Trade - Poems for New Doctors, Under the Radar and Hecate Anthology.
Interviews extraordinary poets for her podcast Health Beat Poets, their 'take' on Poetry & Health.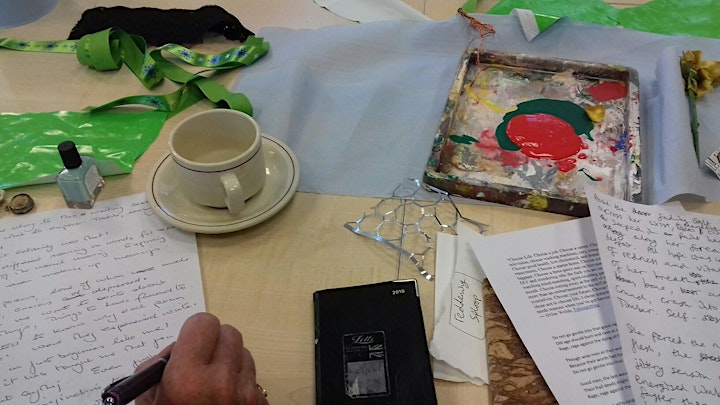 Organiser of Arts Alive - Autumn workshop - Writing with Senses and Colours