Arts, ecologies & new materialisms microsymposium: "facing the inhuman"

Saturday, 4 February 2017 from 16:00 to 20:00 (GMT)
Event Details
Due to a large number of registrations, we will keep the gallery entrance on street level open until 4,30pm. Please try to be on time. After that, you can access the space via the University reception. Thank you.
Micro-symposium gathers practitioners from visual arts, performance, writing, curating, philosophy, and hybrids thereof, that in different modalities strive to "face the inhuman" (Karen Barad). Over the recent years, across the humanities and the arts, significant attention has been oriented towards a-, non-, extra-, in-, other-than-human bodies and their agencies. The 'actors' or 'subjects' of our inquiry are changing, different agencies come to centre stage. But, with Karen Barad, "what if the point is not to widen the bounds of inclusion to let everyone and everything in?" It is perhaps a matter of accounting for a palpable sensation that the inhuman might have 'always already' been facing towards us, or that it might not desire to do that at all. In other words, what is it that these multispecies modes of socialisation do to the arts and humanities, and to the practitioners themselves?
The symposium will feature a diversity of modes of research and artistic presentation by: Arendse Krabbe (Copenhagen), Bartaku (Aalto University, Helsinki, Finland), Cinzia Cremona (University of Arts London), João Florêncio (University of Exeter), Larval Rock Stars (enfolding the orbifold twins Pilarva and Larvaidya), Matterlurgy (Mark Peter Wright + Helena Hunter, London), Nina Trivedi (Royal College of Art / Syracuse University), Taru Elfving (Frame Contemporary Art Finland / Goldsmiths University of London), Tom Corby (University of Westminster), Sam Skinner (Manchester School of Art). 
(cover photo by Salla Lahtinen / HIAP. Performance of Matterlurgy. 2016)
Programme:

4,00 - 5,45 pm: First group
5,45 - 6,15 pm: Intermezzo
6,15 - 8,00 pm: Second grou
Presenters:

Arendse Krabbe manifests itself as workshops, reading groups, exhibitions in the media text, sound, video and performance. Arendse explores what it means to be categorised as an individual with a nationality, and what it entails to apply for a national citizenship. She finds that there is an urgent need for spaces embracing differences, complexities and flows. She explores and takes counsel with other singularities and with the multitude, she takes counsel with Félix Guattari, she takes counsel with lichen. Lichen teaches her about existing in a ramified structure, about having a nomadic behaviour and about collaboration between numerous bodies. She listens to lichen, and she listens to Donna Haraway as she says "we are all lichens now, we have never been individual".
Bartaku is an artist and researcher with a background in Social Sciences (Lic.). As a Doctoral student at the Department of Arts, Design and Architecture of Aalto University (Fin) he develops a deepening entanglement with the Aronia m. berry. His work is process-based, collaborative and transversal, fused by cognitive ecology, consciousness studies, plant neurobiology and energy. Most renowned is the "temporary Photoelectric Digestopians" Lab series that questions mankind's relation with energy via edible solar cells. Bartaku is participating artist in the frontiersinretreat.org: a five year project that explores new narratives and aesthetics in ecology. He is member of both cultural lab FoAM (Bru) and the Bioartsociety (Fin).
Cinzia Cremona is an artist and researcher focusing on screen-based and networked relational practices. She completed the practice-based PhD Intimations: Videoperformance and Relationality at the University of Westminster. Her work has been exhibited in Europe, USA, Russia and Japan. Her current project, By Invitation Only, explores the relational affordances of networked dinners, Skype meal companionship and remote proximity mediated by food and screen. Since 2013 she has been a research fellow at Duncan of Jordanstone College of Art and Design (University of Dundee). She is part of the research cluster Critical Practice (Chelsea College of Art and Design, UAL), co-curator of the moving image and performance events Visions in the Nunnery (London). She is associate lecturer at Wimbledon College of Art (UAL) and course leader Colchester School of Art.
João Florêncio lectures in History of Modern and Contemporary Art and Visual Culture at the University of Exeter. His interdisciplinary research explores embodiment and subjectivity vis-à-vis categories of "human," "nonhuman," and "sub-human" and their enactment and reframing in contemporary visual practices. João is the lead-investigator in "Rock/Body", an AHRC-funded interdisciplinary research network exploring the permeability of the human to the geological and he also works on visual cultures of HIV post-AIDS and their recuperation of the figure of the "sub-human" as a strategy to repoliticise positively-charged queer bodies. 
Larval Rock Stars is orbifold twins Anuj Vaidya and Praba Pilar. Born of prophecy, precipitated by hubris, we offer a formless, shapeless, and unknowable post-human future of embodied segmentation. Anuj Vaidya is artist, educator and media curator whose work straddles performance and film to address issues of gender, sexuality and ecology. He is currently pursuing a PhD in Performance Studies at UC Davis. Praba Pilar is a diasporic Colombian artist keen on disrupting the overwhelmingly passive participation in the contemporary 'cult of the techno-logic' through performance art, street theatre, electronic installations, digital works, video, websites, teaching and writing. She has a PhD in Performance Studies from UC Davis.
Matterlurgy is a collaborative practice initiated by Helena Hunter and Mark Peter Wright. Their interests reside within the complex ecologies and entanglements of materials, technologies and more-than-human subjectivities. They believe art practice must offer accountable and alternative narratives, forms and ways of being in the world within a time of techno-scientific acceleration, political instability and environmental change. They have worked with many organisations and across disciplines to create exhibitions, performances, installations and collaborative events. Their work crosses a range of intersectional media and aural-visual cultures. As part of our process and material investigations we utilise assemblage and fabrication, creative and critical writing, installation and performance as expanded critical forms to address the urgency of contemporaneity and the possible futures it might bring. Projects have included Membranes, Muscles and Machines [ICA London], Radiophony 29 [HIAP Helsinki], Supersaturation [Bòlit Contemporary Arts Girona], Cabinets of Consequence [UCL London], and Geofictions [MIMA, Middlesbrough].
Nina Trivedi is a writer, curator and a member of the Governing Board for the International Association for Visual Culture and a part of the Editorial Group for the Journal of Visual Culture. She holds a BFA from Parsons, The New School for Design and an MFA from Goldsmiths College, University of London. She is currently a PhD candidate at the Royal College of Art. She has taught courses and lectures at the Royal College of Art, Goldsmiths College and the Camden Art Centre. Her work focuses on the wider socio-political implications of visual culture and new materialisms. 
Taru Elfving is a curator, researcher and educator based in London and Helsinki. She is Head of Programme at Frame Contemporary Art Finland (2013-) as well as a research affiliate at Visual Cultures, Goldsmiths University of London, where she completed her PhD in 2009. Her practice focuses on nurturing transdisciplinary encounters and site-sensitive artistic investigations with a long-term commitment to the critical discourses on ecology and feminism. Her curatorial research includes Hours, Years, Aeons (Venice Biennale 2015), Frontiers in Retreat (HIAP 2013-2018), Contemporary Art Archipelago CAA (Turku 2011, European Capital of Culture), and Towards a Future Present (LIAF, Norway 2008). Elfving has published an extensive body of writing internationally and co-edited publications such as Altern Ecologies (Frame, 2016). She has been teaching theory in practice at Goldsmiths and many Nordic art academies, and continues to supervise artistic research at the University of the Arts Helsinki.
Tom Corby studied Fine Art at Chelsea College of Art in 1991, returning to complete a PhD in 2000. He is an artist and writer interested in issues around climate, data and systems, is deputy director of CREAM and has acted as principal investigator on numerous RCUK funded projects. He is a British Council/AHRC Unbox Research Fellow, at the National Institute of Design, India (2014), Erasmus visiting Professor at Sabanci University, Istanbul and AHRC Knowledge Transfer Fellow at the BBC (2010-13). His artwork (in collaboration with Gavin Baily and Jonathan Mackenzie) has been exhibited in over 20 countries at numerous festivals, galleries and museums including at the Institute of Contemporary Arts; Victoria and Albert Museum; Tate Online; Tokyo Metropolitan Museum of Photography; Transmediale; ISEA; Ars Electronica; the Madrid Art Fair, and the Intercommunication Centre Tokyo (ICC) amongst many others. 
Sam Skinner works variously as a producer, curator, and artist. He has a passion for innovative community art, and the role of culture and the creative industries in urban regeneration, with experience developing diverse multi-partner projects including festivals, public sculpture, major exhibitions and research projects. Most recently he has been working with Peabody in Thamesmead producing the Arts Festival in 2015 and 2016, and developing longer term strategic partnerships and projects. He is also doing a PhD between FACT, Liverpool and Manchester School of Art, on reinventing the old Liverpool Observatory. The project works through ideas and activities linked to community art, smart cities, and new technology. He is chair of Working Group 1 of the COST Action on New Materialism and co-directs Torque, an experimental digital literacy project. He has a BA (LJMU) and MA (Sussex) in Art History.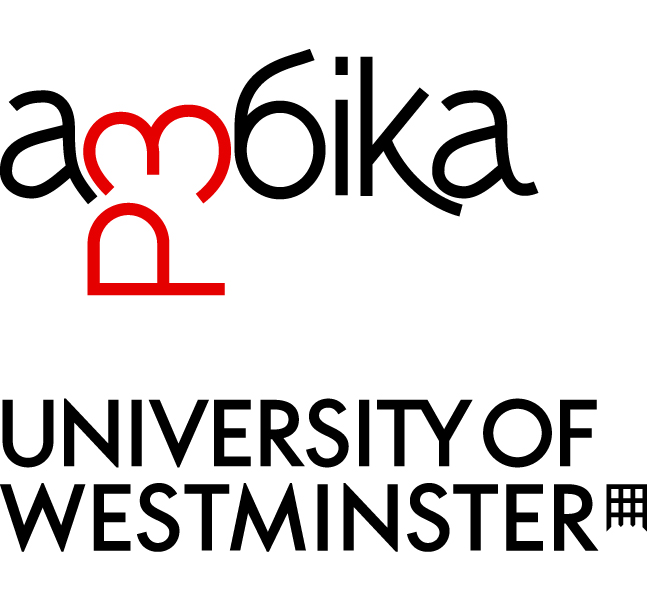 When & Where

Ambika P3
35 Marylebone Road
NW1 5LS London
United Kingdom


Saturday, 4 February 2017 from 16:00 to 20:00 (GMT)
Add to my calendar
Organiser
The symposium is organised in the framework of mirko nikolic's doctoral degree show.