Arts, Place & Well-being: Integrating insights from research and practice
About this Event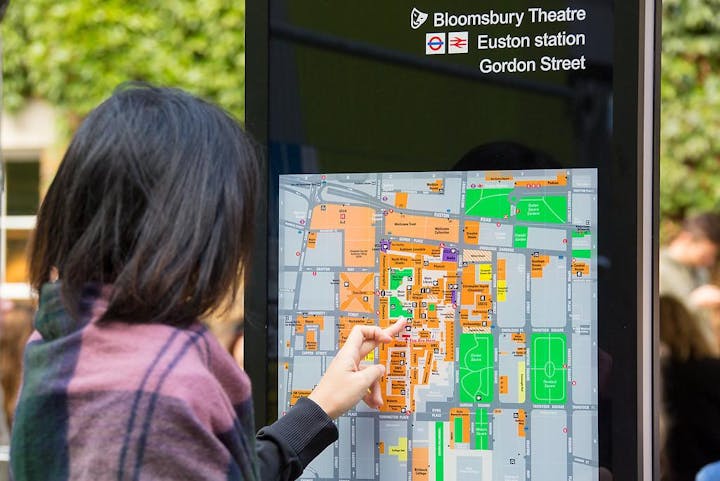 Arts participation (singing, dancing, going to museums, etc) can improve health and well-being. However, opportunities to participate in the arts may depend on where you live and work.
Led by Karen Mak and Rory Coulter, this one-day workshop supported by UCL Grand Challenges will bring together researchers and practitioners to exchange insights about the links between arts participation, health and place.
The aim of this interactive workshop is to highlight arts and health research within epidemiology and how geographical data can be used to explore the impact of where we work and where we live on our health and well-being. You will also hear from the experiences of those working in practice and barriers to engagement regarding location.
The workshop hopes to encourage researchers already working with secondary data sets and geodata to engage with arts and health research, inform existing arts and health researchers from mixed disciplines on how to engage with these quantitative interdisciplinary methods, and hear from the experiences of those working in practice.
Questions to be addressed include:
Who participates in the arts? Does place matter?
How can we creatively use existing data to understand the links between arts participation, health and place?
How can research evidence and arts practitioners' experience work together to create a healthier society?
Confirmed workshop speakers include:
Karen Mak (Research Fellow, Behavioural Science & Health, UCL)
Emily Murray (Senior Research Associate, Epidemiology & Public Health, UCL)
Raj Patel (Impact Fellow, University of Essex)
Elizabeth Webb (Senior Research Manager, Age UK)
Lynn Shaw (Young Promoters Coordinator, North East Arts Touring)
A full programme will be circulated closer to the date.
Please register your interest below by Wednesday 5th June 5PM including a few sentences about why you are interested in attending.
Attendance is free but places are limited so registration does not confirm attendance, we will be in touch to confirm your place shortly after the 5th.
We look forward to hearing from you!
Please contact Karen Mak (hei.mak@ucl.ac.uk) or Saoirse Finn (saoirse.finn@ucl.ac.uk) if you have any questions.