ARTS4ALL 2020 STAND UP COMEDY SPECTACULAR (16+) Headline - John Moloney
ARTS4ALL 2020 COMES TO AN END WITH A STAND UP COMEDY SPECTACULAR - FOLLOWING ON FROM LAST YEARS SELL OUT END TO THE WEEK. INCREDIBLE LINE UP
About this event
ARTS4ALL 2020 STAND UP COMEDY (16+)
Arts4All Punching well above their weight with this act - here's what the press say:
"Moloney's comedy is in defiance of the trend towards sophistication. His technology consists of a microphone and….that's it. His gags are stripped down and rapid, his delivery is suitably clipped. No fat on this show." THE SUNDAY TIMES
"He has the down to earth stage manner of a performer from the pre-alternative era and has perfected the art of delivering punchy routines with barely an ounce of fat. It is good to know that there is still room for a stand-up comedian as gifted and unpretentious as John Moloney." THE TIMES
"He looks every bit the professional. He is. He treats the audience with compassion, tact and intelligence in a show that has strolling one-liners and relative stories. A natural rapport." THE STAGE
"Good old fashioned stand up. He is acutely funny at his deadpan and beautifully bitchy best." THE LIST
"A blistering sixty minutes on life, love, celebrity, royalty and religion." METRO PLUS IN SUPPORT:
LINDSEY SANTORA
After making her debut in 2014 Lindsey found herself a regular on the UK comedy scene. Still one of the best hidden gems on the circuit, Lindsey who hails from a nearby fishing village (Birmingham), has in her short time earned a place in the finals of both The English Comedian of the Year, she also featured on BBC Radio 4 New Comedian of the Year
AND THE CHEMIST BOYS
Hilarious musical comedy duo taking the Midlands comedy circuit by storm.
Stand Up --
Cavemen whacked one another in the nuts for cheap yuks, and Medieval fools jabbered in a flop sweat to keep from being beheaded. But the idea of getting onstage in front of strangers, just one person and a spotlight, and talking until they crack up – that's new. Stand-up comedy grew out of minstrelsy and then vaudeville, which only makes it about a century old, tops. Some of the best practitioners of the form are still alive … or at the very least, haven't been in the ground all that long. And even as the medium has morphed from one-liner artists to political satirists, from social-taboo tweakers to didja-ever-notice observational humorists, from the club-comic bubble of the 1980s to the the alt-comedy boom of the 1990s, it usually boils down to a fairly simple set-up. A man or woman walk into a bar (or a club, or a theater, or an arena …) . They eventually exit stage left and leave a lot of laughing folks in their wake. So you'd think assembling a night of brilliant stand-ups would be easy right? But not so - Darren Mortimer from the nationally acclaimed "Mortified" comedy stable has put together a line up line up will embody what we have come to expect of our modern-day comedians: Someone who can wake us up to the weird, wonderful possibilities of the world around us, impel us to think differently about our own lives – and most of all, make us howl like blithering idiots.
What a way to end a great Arts4All Week!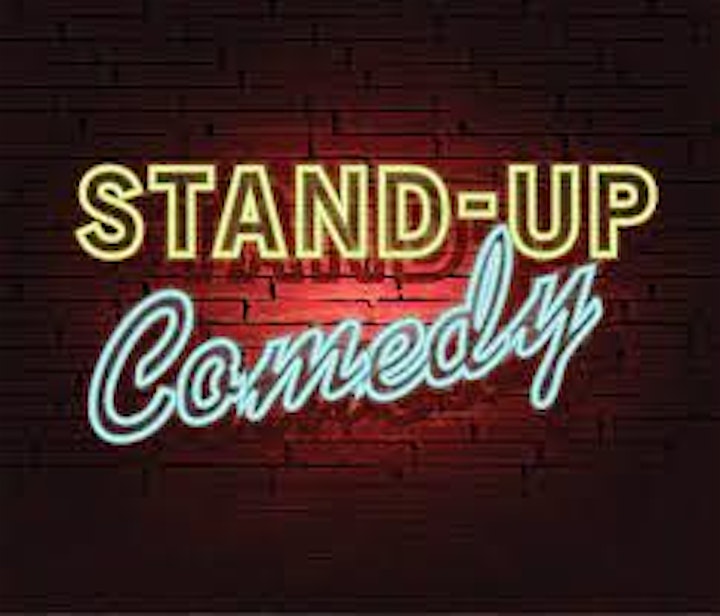 Come along to the last event in the Arts4All 2020 Week
Unreserved seating (16+)
Organiser of ARTS4ALL 2020 STAND UP COMEDY SPECTACULAR (16+) Headline - John Moloney
(REGISTERED CHARITY NUMBER 1185264)
We are an independent, not-for-profit charity committed to enriching the cultural life of Henley-in-Arden and further afield and bring this event to you in association with Henley Arts4All.
www.HenleyArts4All.Co.Uk
All your support for the Trust - from ticket sale profit, donations and membership fees to room hire and refreshment sale profit helps to fund the Guild Hall Trust. This includes our own programme of indoor and outdoor live performance, community events, historical enactments and learning opportunities as well as taking care of the Guild Hall buildings and gardens so that they can be enjoyed today and for generations to come.