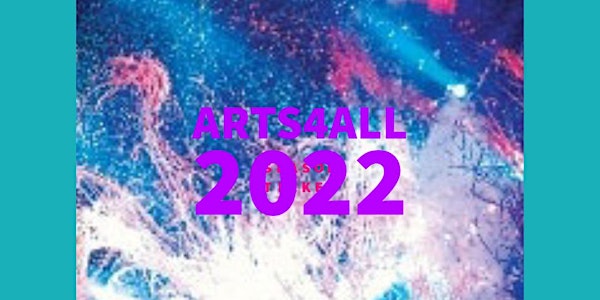 Arts4All 2022 Season Ticket for All Events. Massive Savings!!!!
Henley in Arden Arts4All 2022 Season Ticket - Massive Savings £50
About this event
Arts4All 2022
This ticket offers incredible savings for the holder (not transferable) .
Don't miss a single event in the incredible Henley in Arden Arts4All 2022 event beginning on Monday 25th April 2022 with a Musical Theatre special and ending on Sunday evening the 1st May with a phenomenal Stand Up Comedy event.
These two shows alone are worth the Season Ticket Price but in between these you also have entrance to all the shows throughout the week including Friday evenings Christine Bovill's Piaf and Saturday evenings Howerd's End written by Mark Farrelly
Organiser of Arts4All 2022 Season Ticket for All Events. Massive Savings!!!!
(REGISTERED CHARITY NUMBER 1185264)
We are an independent, not-for-profit charity committed to enriching the cultural life of Henley-in-Arden and further afield and bring this event to you in association with Henley Arts4All.
www.HenleyArts4All.Co.Uk
All your support for the Trust - from ticket sale profit, donations and membership fees to room hire and refreshment sale profit helps to fund the Guild Hall Trust. This includes our own programme of indoor and outdoor live performance, community events, historical enactments and learning opportunities as well as taking care of the Guild Hall buildings and gardens so that they can be enjoyed today and for generations to come.