Description
Akoben Awards presents 'As Long As You're Of African Heritage...'
2-4pm matinee performance aimed at youths, parents and families
6-8pm evening performance aimed at wider community
A Tower Hamlets African History Month event funded by Tower Hamlets, Akoben Awards, BTWSC/African Histories Revisited, BritishBlackMusic.com/Black Music Congress, and sponsored by TAOBQ (The African Or Black Question) and UKUnsigned.
Book now!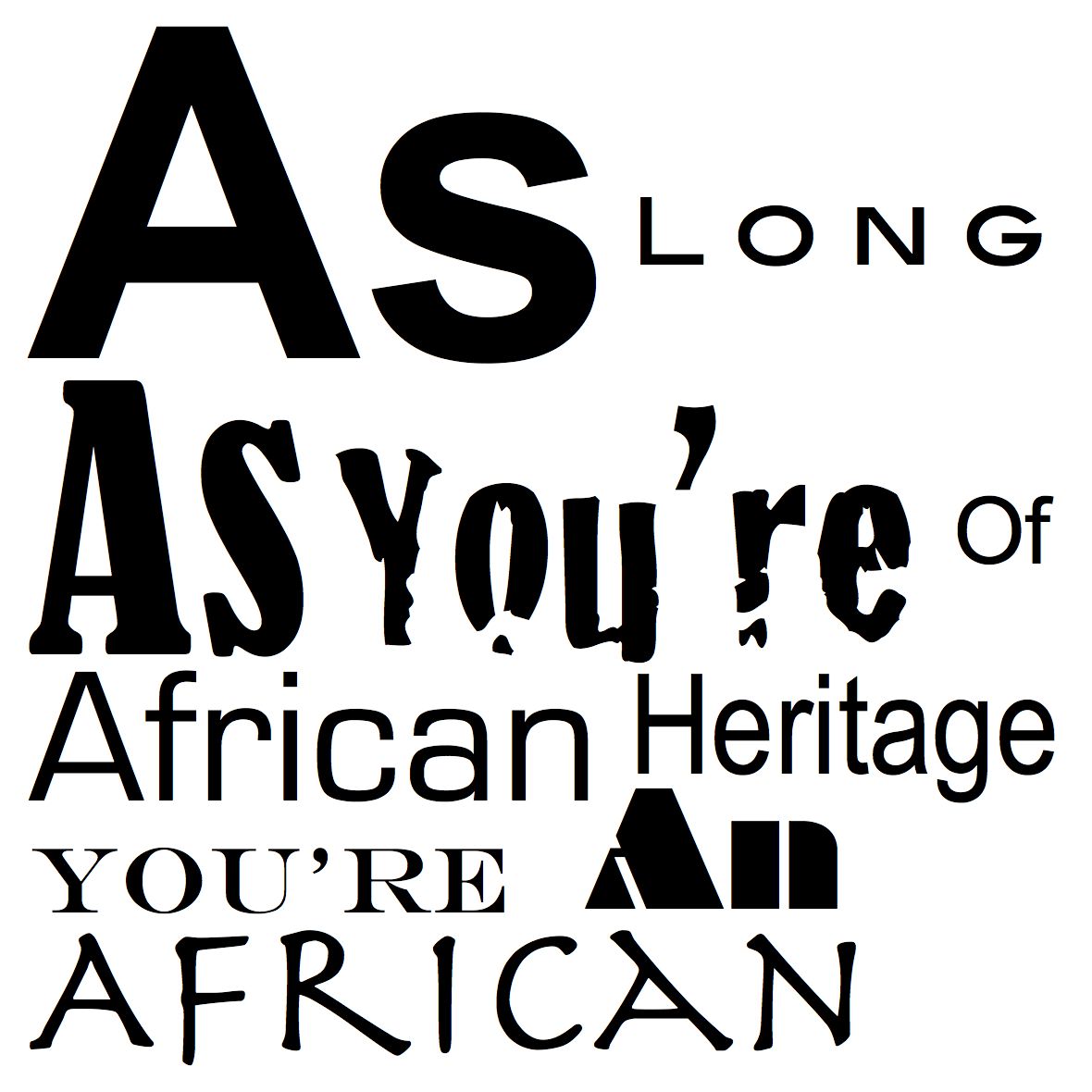 5 characters located in London interact with each other to explore the issue of African identity, and with the UN's IDPAD (International Decade for People of African Descent) initiative serving as a backdrop. The play, written by history consultant Kwaku, is inspired by the TAOBQ (The African Or African Question) campaign, whilst the title paraphrases the chorus of Peter Tosh's 'African' song.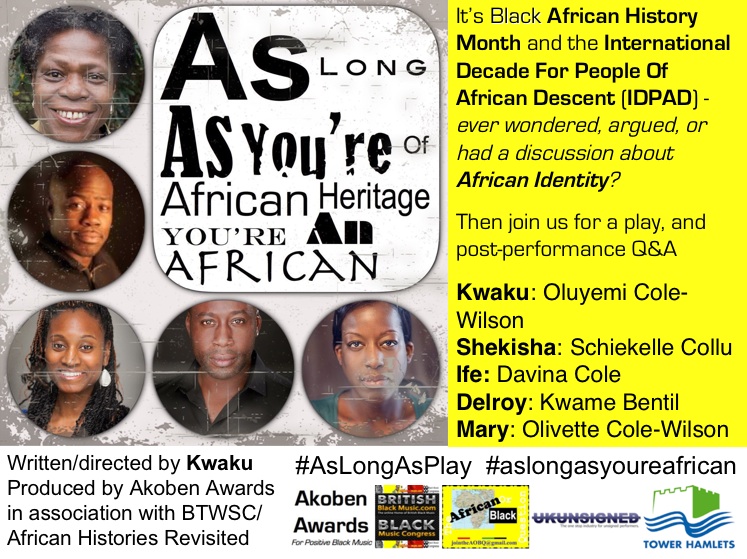 The whole story unfolds within a single evening during a monthly meeting of management committee members (MC) of Sankofa Community Association (SCA), an African-led voluntary organisation. The meeting takes place within the boardroom of a larger, well-heeled voluntary organisation run by KWAKU, one of the SCA MCs.
A seemingly routine MC meeting is sidelined by a single misused word, which escalates and gradually re-focuses the meeting away from its agenda, as the MC members unsuccessfully try to deal with a discussion on identity, as one MC member, SHEKISHA, refuses to consider herself as an African in spite of arguments made mainly by IFE, and the rest of the group. Finally, the agenda is deferred in order to concentrate on the touchy subject of racial identity, particularly as SHEKISHA reveals some deep-seated issues.
The play is interspersed with the sound of reggae music, and ends with a participatory section, where the issues raised in the play are developed during a facilitated Q&A session with the audience.
The matinee (2-4pm) is aimed at young people and families. The evening session (6-8pm) is aimed at the wider community - there are free tickets for Tower Hamlets residents (proof of residence will be required), and a £5 fee for non-Tower Hamlets residents.
Book now!
Click here to watch trailer