Sun and Moon Productions present As You Like It outdoors in St George Park
About this event
'I like this place and willingly could waste my time in it'
In the corporate, tech-obsessed world of the Court, the present is grinding and the future feels bleak. But when Rosalind is abruptly dismissed, she and her cousin, Celia, seize the opportunity for a fresh start, embracing the liberty of the bohemian Forest of Arden. They experience love, transformation and the thrill of empowerment, switching off, and 'wasting' time. This jubilant ensemble production serves as a reminder to do what you love and remember how to live!
Sun & Moon Theatre are returning to St George Park with a re-worked and re-imagined revival of their 2018 'As You Like It', which has found new relevance as we yearn to be back outdoors and connecting with others again!
Bring your own blankets/ seating and picnic. Please set up blankets and/or chairs with a 2 metre gap between other groups / Come in household bubbles / We will be placing a rope to ensure a safe barrier between actors and audience / Masks and hand sanitiser advisable at your own discretion and dependant on government guidelines
This is a Pay 'As You Like it' production, donations to be collected at the performance , any donation welcome
'Delightful, charming and funny' (RemoteGoat ☆☆☆☆)
'Wonderfully life-affirming' (Shakespeare Magazine)
Sun & Moon Theatre's 'As You Like It' has been hailed by audiences as a 'joyous performance' with 'perfectly timed humour' that 'brought Shakespeare to life' and was 'accessible to all' – 'One of the best Shakespeare productions we have ever seen'.
Based in the South West of England, Sun & Moon Theatre specialise in Shakespeare, working with original Quarto and First Folio scripts and taking delight in ensemble work. Their company ethos is making Shakespeare for all and breaking down barriers, making Shakespeare's plays relevant, accessible, and entertaining to audiences. They produce indoor and open-air productions, workshops and one-to-one sessions.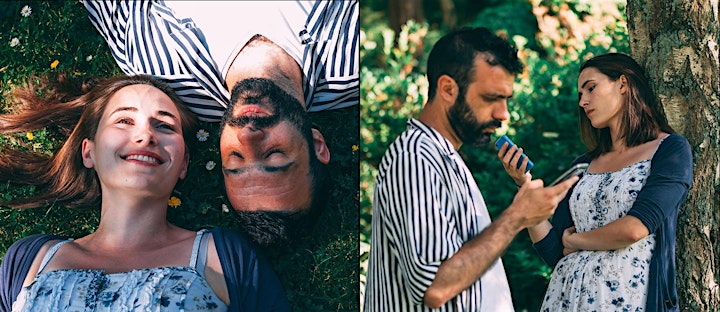 Terms and Conditions
Tickets for events on Bristol City Council land are sold subject to site permissions approval.
Shows will go ahead in all weathers, unless there is danger to life, so please come prepared for the weather on the day - this may mean wet weather gear or sunscreen! This venue does not have pre-arranged seating, please therefore bring picnic blankets or camping chairs.
We will be emailing you with a pre-event briefing to detail the COVID safety measures we will have in place for the event. We will be following current and relevant government guidenlines pertaining to theatre events and performances. Please note that as a result, some facilities or activities may be restricted (for example, toilets, foyer areas, bar.)
Audience members are expected to follow the measures in place at all times and respect the guidance given to them by staff on-site, or they may be asked to leave.
Please DO NOT attend this event if you feel unwell or have any COVID symptoms, are self isolating or in quarantine.
Full refunds will be available should the festival or touring theatre company cancel or reschedule dates; these will be processes automatically. For all other purposes tickets are non-refundable and non-transferrable. If you have any problems or queries about the tickets you hold, please contact producer@bristolshakespeare.org.uk
Organiser of As You Like It. with Sun & Moon Theatre
The Bristol Shakespeare Festival offers a platform for local and national companies to bring the very best adaptations, interpretations and productions of Shakespeare's works to unusual spaces in Bristol.
We celebrate this British icon with alfresco summertime performances throughout the month of July; bring a picnic and settle down for an evening with one of our prestigious touring companies that will be sure to delight the whole family.
For more information about the Festival programme and tickets for the events, please visit the website.