Multiple Dates
Asasiyun: An Immersive Theatre Experience - Portchester Castle
An Immersive Theatrical Experience, framed by the stunning Portchester Castle.
About this event
'Asasiyun' is a groundbreaking new outdoor immersive theatrical production developed by Gatehouse Productions for exhibition summer 2021.
It combines powerful storytelling, thrilling action, and a rich atmosphere woven through the fabric of history to provide an authentic and enthralling live experience.
'Asasiyun' places the audience in the midst of an authentic medieval village on the night of the goose fayre, where fun and frivolities are quickly shrouded in an atmosphere of mystery and darkness.
Enjoy a well earned rest at the village tavern at the halfway point in your journey, and revel in the songs of the bards that are laid on for your entertainment.
Keep your wits about you and your eyes sharp as action and adventure await you around every corner.
Step back in time, and join us for a night like no other……
At Portchester Castle for one week only - come and see this exciting new show at a beautiful venue, steeped in history. Featuring a professional cast of actors, telling a story with drama, music, and thrilling stage combat.
Please note: Performances will go ahead in all but the worst weather conditions - please dress appropriately for a British Summer!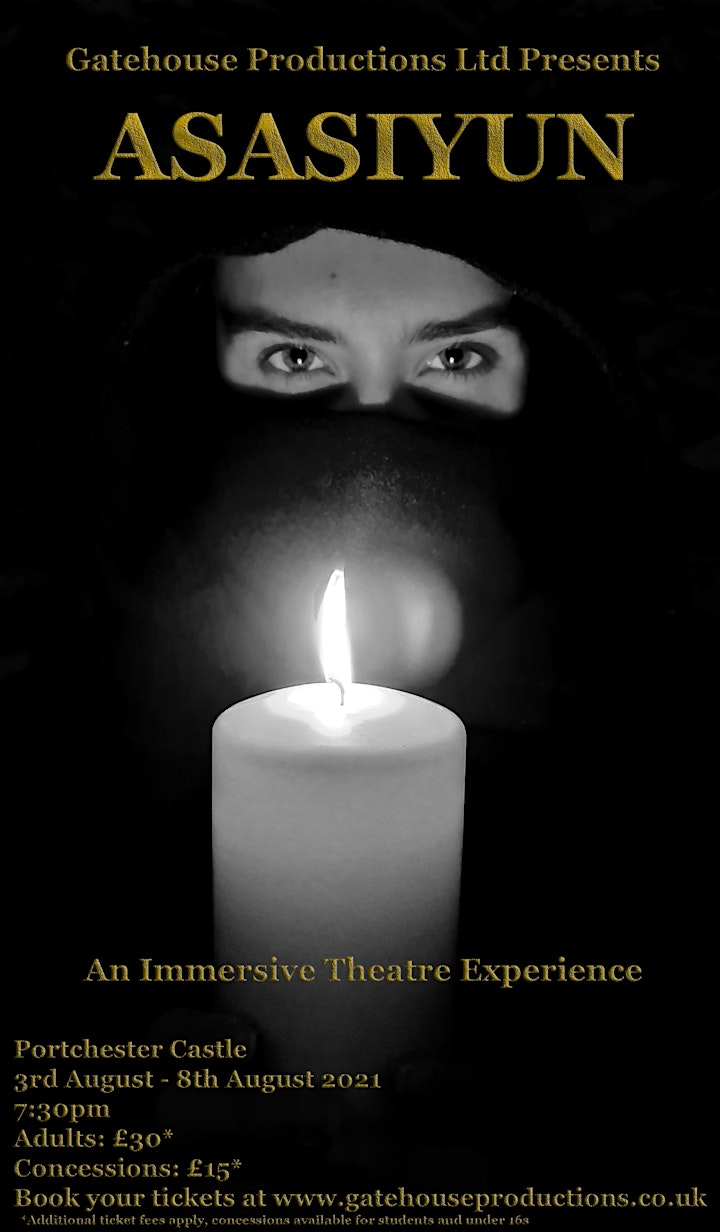 Organiser of Asasiyun: An Immersive Theatre Experience - Portchester Castle