Description
Content:
comparison of anxiety in autistic people vs neurotypical people
emotional understanding and regulation
CBT
strategies for managing anxiety in day to day life
This workshop meets Continual Professional Development criteria at an intermediate level.
Audience:
individuals on the spectrum
parents
teachers and other professionals
Although we discuss young people and children, these workshops were not created for children. We don't want them to be bored during the workshop so if you do bring them please also bring their colouring books, iPads etc. and feel free to get up and go as much as you/they wish.
This workshop is relevant to both males and females.
Feedback:
"It is the first time my son has ever been able to attend an ASD event of any kind and could relate to so much. He came away understanding so much more about himself. Thank you!"
"Very well structured. Clarity of information. "Straight to the point" way of delivering information made easy for our daughter to follow & understand. Alis's willingness to share her own feelings made the whole session very meaningful & personal, many thanks!"
"I loved the fact that the whole presentation is delivered from both the NT and ASD perspective, really helps a person on the spectrum to see where their experience may differ from the 'norm'. This also helps to see why it's so important to be able to explain the difficulties you may experience – as NT's may not realise/understand."
"I went to this workshop and it was AMAZING! Very thought provoking and useful. Thanks so much."
"This workshop was a good reminder of how hard my sons find life every single day. It's so easy to forget how challenging the world is for them because they 'look' fine. I got so much out of it – thank you!"
Host:
This event will be hosted by Tori Chamberlain, an Associate Trainer for the Curly Hair Project. Tori is a Mum with a child who has been diagnosed with ASD, who is her own "girl with curly hair". Tori is passionate about sharing her knowledge and understanding with others and looks forward to bringing the Curly Hair Project to this part of Scotland. For more about Tori, please visit www.thegirlwiththecurlyhair.co.uk/curly-hair-helpers.
Venue:
The room looks like this: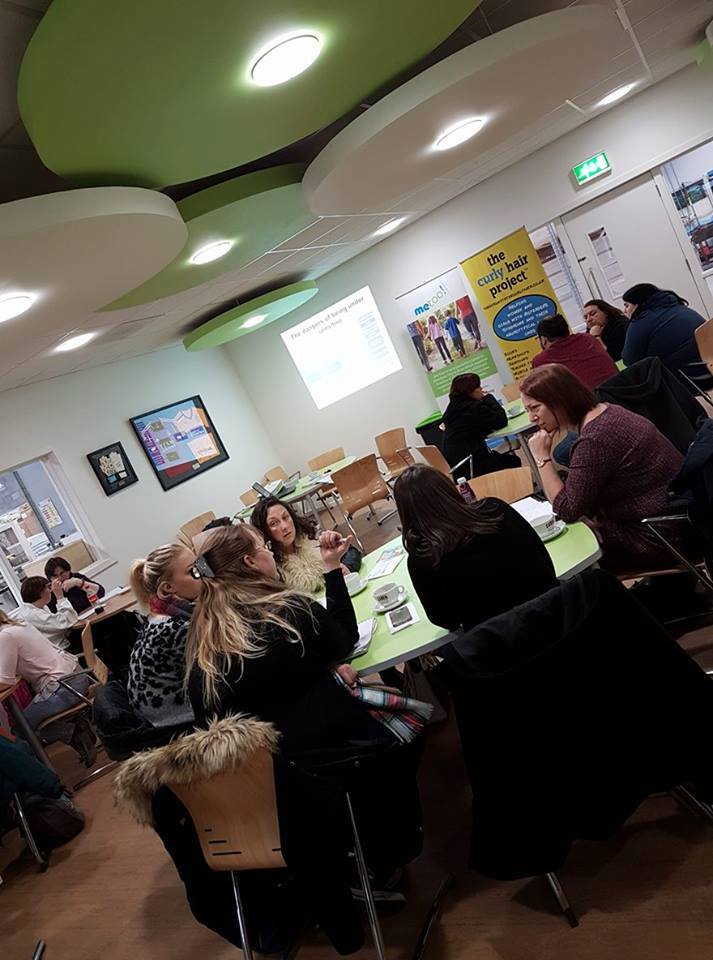 If numbers for this workshop are low, we will have no choice but to cancel it. Please check your email inbox and spam one or two days before the workshop is due to run as we will send you an email if it has been cancelled.
About the curly hair project:
The curly hair project is a UK social enterprise dedicated to supporting women and girls with autism spectrum disorders (ASD) and their loved ones. Founder Alis Rowe created the organisation in 2013 after struggling to find good quality, uplifting information about ASD for herself. Alis Rowe is an acclaimed author and award winning young entrepreneur. Her work has been endorsed by leading professionals including Professor Tony Attwood. For information about the curly hair project, please visit www.thegirlwiththecurlyhair.co.uk.