Join us with photographer Billy H.C. KWOK who will share his method of a photographic investigation into a dark chapter of Taiwan.
About this event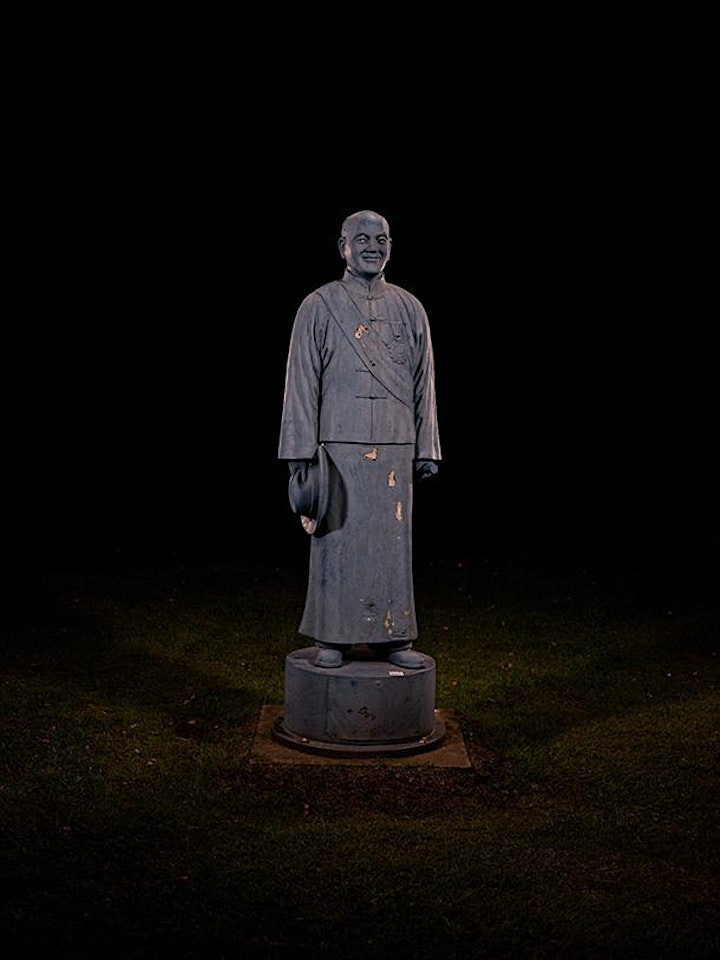 Join us for a talk with photographer Billy H.C. KWOK who will share his method of doing a photographic investigation into a dark chapter of Taiwan's history during the political suppression and dictatorship of 1949 -1991. 'LAST LETTER' is a visual and archival investigation into Taiwan's hidden history known as White Terror. This on-going project is supported by Magnum Foundation.
Dr. Yan Wang Preston, Photographer and Lecturer of Photography at University of Huddersfield will join us to have a discussion with Billy.
Billy H.C. KWOK is a Hong Kong-Taiwan based photographer who began his career as a reporter in newspapers before pursuing his photographic career. He has been selected as W. Eugene Smith Grant Finalist in 2020, Magnum Foundation fellows in 2018 and Magnum Foundation Fund Grantee in 2019 for his long-term project investigating Taiwan's political taboos & hidden histories and memories. His works also cover contemporary conditions after the Hong Kong handover, perceived as a legacy of deep-rooted power structures in the Hong Kong and China relationship.
Dr. Yan Wang Preston is an award-winning practicing artist with long-term interests in the contested definitions, myths, politics and ideologies of nature in contemporary societies. Her practise is primarily based in photography, especially landscape photography. Her own major projects include: 'Mother River' (2010-2014), for which she photographed the entire 6,211km Yangtze River in China at precise 100km intervals on a large-format film camera; and 'Forest' (2010-2017), for which she investigated the politics of urban re-naturing by photographing transplanted old trees and ecology recovery in new Chinese cities.
Preston's work has won major international awards such as the Hundred Heroines from the Royal Photographic Society, 1st Prize, Syngenta Photography Award and the Shiseido Photographer Prize at the Three Shadows Photography Annual Award in Beijing, China. Preston was award a practice-based PhD in Photography from the University of Plymouth in 2018, under the supervision of Professor Jem Southam and Professor Liz Wells. While continuing to work as an independent artist, she joined the University of Huddersfield as a Lecturer in Photography in 2018.
https://www.yanwangpreston.com/
'Asia as Method' is a series of Media Talks on International Matters. On the 21-23 June, joining us over three days will be four outstanding Asian-based media practitioners, working as curators, independent film producers and photographers, as well as an international photography award founder, sharing their work experience and knowledge from across South East Asia.
This event programme is curated by current MA Photography student Chun-Mei Wang who works to help develop methodologies in using cultural awareness when working across borders.
Organiser of Asia as Method Talk #1 - Billy H.C. KWOK: A Photographic Investigation