A New Forum for the Contemporary Art of Global Asias - digital roundtable and working group 14 May 2021
About this event
The tickets sale is now ended, however, you can watch the live streaming of the Asia Forum Spring Gathering here: https://artreview.com/asia-forum-spring-digital-gathering-2021
The Asia Forum for the Contemporary Art of Global Asias is a new platform envisioned for discourse surrounding experimental art practices and research that produce hopeful new worlds beyond the North Atlantic. The Asia Forum in 2021/22 is proudly presented by the Bagri Foundation as digital gatherings this spring and fall , and an inaugural one-day programme at the historic Fondazione Querini Stampalia on 23 April 2022 that will highlight the urgent themes in global circulation.
The still-unfolding events of 2020/21 have resulted in a fundamental reconfiguring of timelines and work practices. These changes provide an opportunity to imagine with artists, curators, researchers, and activists, a new worlding of contemporary practices. It is a chance to rethink the discursive conditions of art production and communities – a task given urgency by the rise of racism and xenophobic foreign policy strategies around the world.
The Asia Forum will bring awareness to and contextualise the fast-developing artistic practices and contemporary geo-politics of Asia/s. Its interdisciplinary approach and reflexive work will reveal and explore deep histories of exchange and flows, and overlapping concerns and heritages. It will engage a 'public' eager for discourse on urgent issues of climate, democracy, anti-racism, and creative agency for addressing global anxieties through the lens and engine of "Asia/s'.
Its presence in Venice will instigate exploration of pertinent themes in relation to the national pavilions and collateral events presenting the arts of Asia/s. It will provide the public with richer and deeper engagement with and understanding of the art of Asian artists represented in the Biennale, as well as the discursive conditions of its production.
Through its peripatetic platform of sustained dialogue and the exchange of knowledge, that will in 2021/22 be live streamed digitally via ArtReview, the Asia Forum seeks to nurture a community among diverse researchers, artists, curators and producers interested and invested in the arts of global Asias. The fostering of these professional relationships offer an opportunity to collectively re-think global conditions, and the building of inter-community, cross-border solidarities.
The digital gathering on 14 May 2021 presents a roundtable with protagonists that are leaders in their field, art historian and curator, Patrick Flores, and artists, Shilpa Gupta, Ho Tzu Nyen and Lantian Xie, followed by a working group for deeper dialogical engagement with raised propositions.
Conceived by Annie Jael Kwan, the Asia Forum works with a council of international curators and researchers, Hammad Nasar, John Tain, and Ming Tiampo, in a sustained dialogue with contributors to navigate the key themes that have arisen in relation to contemporary artistic practices of Global Asias.
Patrick Flores is Professor of Art Studies at the Department of Art Studies at the University of the Philippines, which he chaired from 1997 to 2003, and Curator of the Vargas Museum in Manila. He is the Director of the Philippine Contemporary Art Network. He was one of the curators of Under Construction: New Dimensions in Asian Art in 2000 and the Gwangju Biennale (Position Papers) in 2008. He was a Visiting Fellow at the National Gallery of Art in Washington, D.C. in 1999 and an Asian Public Intellectuals Fellow in 2004. Among his publications are Painting History: Revisions in Philippine Colonial Art (1999); Remarkable Collection: Art, History, and the National Museum (2006); and Past Peripheral: Curation in Southeast Asia (2008). He was a grantee of the Asian Cultural Council (2010) and a member of the Advisory Board of the exhibition The Global Contemporary: Art Worlds After 1989 (2011) organized by the Center for Art and Media in Karlsruhe and member of the Guggenheim Museum's Asian Art Council (2011 and 2014). He co-edited the Southeast Asian issue with Joan Kee for Third Text (2011). He convened in 2013 on behalf of the Clark Institute and the Department of Art Studies of the University of the Philippines the conference "Histories of Art History in Southeast Asia" in Manila. He was a Guest Scholar of the Getty Research Institute in Los Angeles in 2014. He curated an exhibition of contemporary art from Southeast Asia and Southeast Europe titled South by Southeast and the Philippine Pavilion at the Venice Biennale in 2015. He was the Artistic Director of Singapore Biennale 2019 and is the Curator of the Taiwan Pavilion for Venice Biennale in 2022.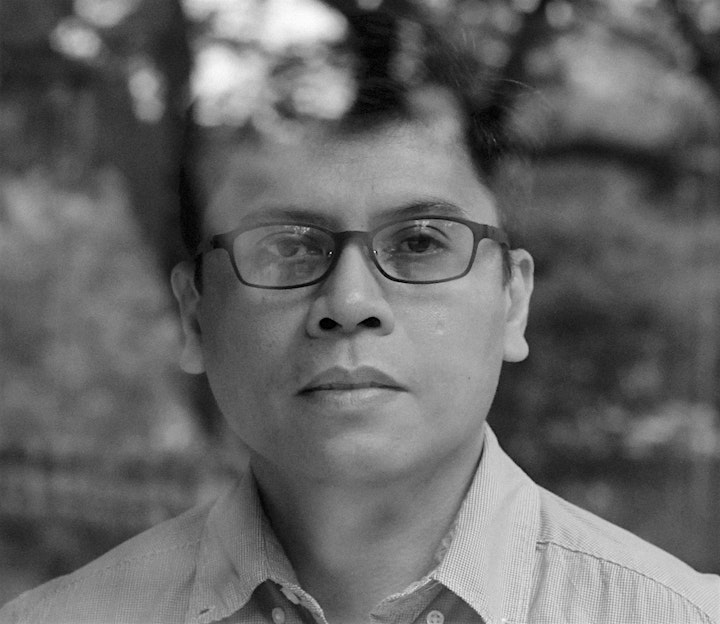 Shilpa Gupta (b. 1976, India) and studied in the Sir J. J. School of Art (Sculpture) has had solo shows at the Museum voor Moderne Kunst in Arnhem, Contemporary Arts Center in Cincinnati, OK Center for Contemporary Art in Linz and Arnolfini in Bristol and has participated in biennales in Venice, Berlin, Kochi, Lyon, Gwangju, Havana, Yokohama, Liverpool amongst others. Her work has been shown in Moma, Tate Modern, Centre Pompidou, Solomon R. Guggenheim Museum, New Museum, Devi Art Foundation, Louisiana Museum of Modern Art, San Francisco Museum of Modern Art and Mori Museum. In 2021, she will have solos at the Muhka in Antwerp, Barbican in London and at Dallas Contemporary in Dallas.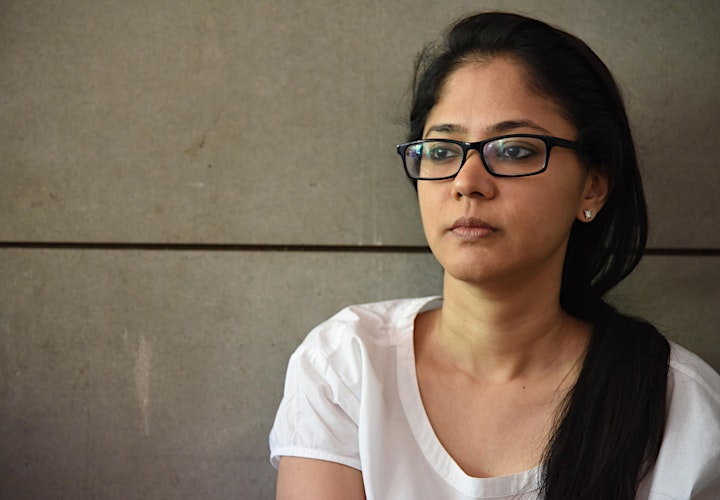 Ho Tzu Nyen (b. 1976, Singapore) has been widely exhibited with one person exhibitions at the Edith-Russ-Haus for Media Art, Oldenburg (2019), Kunstverein, Hamburg (2018), Ming Contemporary Art Museum, Shanghai (2018), TPAM, Yokohama (2018), Asia Art Archive (2017), Guggenheim Museum, Bilbao (2015), Mori Art Museum, Tokyo (2012) and Artspace, Sydney (2011), amongst others. He also represented Singapore at the 54th Venice Biennale (2011). Recent group exhibitions include MOCA, Busan (2019), Aichi Triennial 2019, Toyota City and Nagoya City (2019), Sharjah Biennial 14, Sharjah (2019), Gwangju Biennale, Gwangju (2018), amongst others. He has participated in numerous international film festivals including Sundance Film Festival in Park City, Utah (2012) and the 41st Directors' Fortnight at the Cannes International Film Festival in France (2009). He was an Artist-in-Residency at the DAAD (Berlin) from 2015 to 2016, and the Asia Art Archive, Hong Kong (2012 to 2015).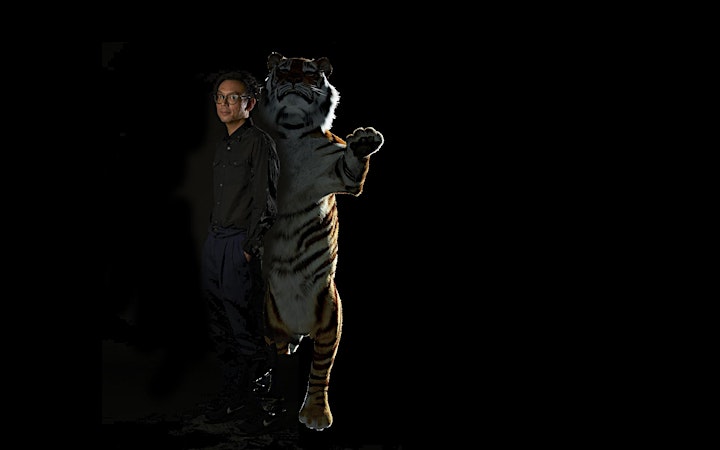 Anna Loewenhaupt Tsing is Distinguished Professor of Anthropology at the University of California, Santa Cruz. She was also the Niels Bohr Professor at Aarhus University in Denmark from 2013-2018 where she codirected Aarhus University Research on the Anthropocene (AURA). Tsing is well-known for her far-reaching and interdisciplinary work in the environmental humanities and ethnography, exploring not only how the Anthropocene extinguishes life, but also how to gives way to new modes of living. She is author of The Mushroom at the End of the World: On the Possibility of Life in Capitalist Ruins (2015) and co-editor of Arts of Living on a Damaged Planet (2017). Together with Jennifer Deger, Alder Keleman-Saxena, and Feifei Zhou, she also has developed Feral Atlas, a curatorial and editorial project that looks at the "more-than-human anthropocene," and which launched as a digital platform in 2020.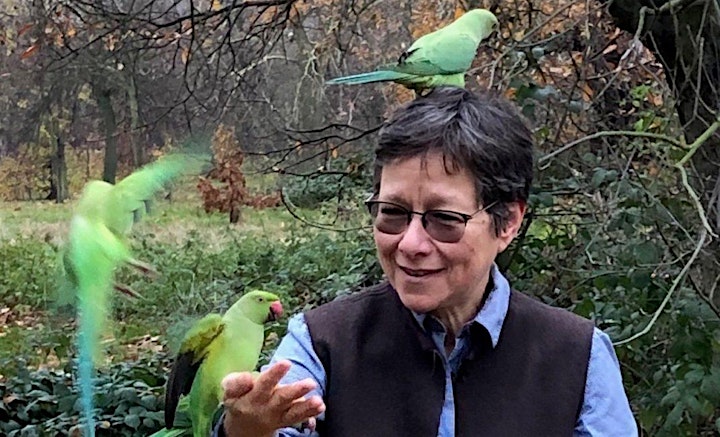 Lantian Xie makes images, objects, concepts, jazz bands, motorcycles, and parties. Previous exhibitions include 57th Venice Biennial, 11th Shanghai Biennial, 3rd Kochi-Muziris Biennial, 14th Sharjah Biennial, 7th Yokohama Triennale.