Asia Innovates will bring together over 150 innovators for a unique two-day conference at the edge of technology, engineering and business.
About this event
The Asia Innovates Summit is a showcase celebration marking five years of the Royal Academy of Engineering's flagship Leaders in Innovation Fellowships (LIF) programme. The summit is delivered by the Academy as part of the UK's Newton Fund which, through a variety of science and innovation activities, supports the economic development and social welfare of developing countries.
The event will bring together leaders from the innovation ecosystem of seven countries, China, India, Indonesia, Malaysia, the Philippines, Thailand and Vietnam, alongside notable innovators, entrepreneurs and investors from the UK. The conference will present the unique characteristics that make these seven Asian markets competitive. It will showcase sectors where Asia leads the world, discuss the challenges that these local entrepreneurial and innovation ecosystems face, and discuss how they can be overcome.
The two-day summit is hosted by the Malaysian Industry-Government Group for High Technology (MIGHT).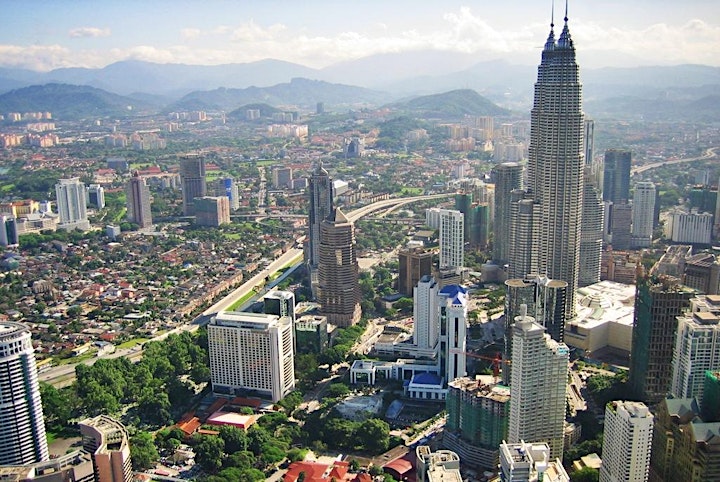 What to expect
For the last five years, the LIF programme has fostered innovation leadership among some of the world's brightest engineers, researchers and scientists. From energy to medical engineering and agriculture, the thousand-strong LIF community has the potential to shake up virtually every industry across the world.
The Asia Innovates Summit hopes to both showcase and supercharge that extraordinary potential. To achieve this, on Wednesday (16 October) attendees will hear from a combination of leading regional and UK speakers and trainers, in areas as diverse as sustainable development, artificial intelligence and biotechnology. Attendees will be encouraged to engage in thought-provoking discussions and share their expertise about developing innovative and deep-tech businesses in Asia.
The learning-focused programme on Thursday (17 October) will consist of intense workshops, whole-group and break-out sessions designed to develop specific business knowledge. Topics will include subjects such as dealing with intellectual property and building business partnerships.
The pre-event evening (15 October) and the two conference days, will provide a rich social programme. The summit's carefully curated activities will enable you to network, connect with LIF innovators and external guests from the region, the UK and Europe.
The three focus areas of the summit are:
Creating positive social change by fostering entrepreneurship.
Deepening partnerships between Asia and the UK.
Taking the next steps in business development and fostering meaningful partnerships.
Keep an eye on the Asia Innovates webpage for speaker announcements and agenda updates.
Become part of an innovation community
The Asia Innovates Summit is more than just another business conference. No other event brings together over 150 innovators and speakers at the leading edge of technology, engineering and research. Whether your interests lie in energy, agriculture or medicine, there will be plenty of opportunities for you to connect with innovative UK and local entrepreneurs. These relationships could lead to potential deal-making, partnerships or learning opportunities. You can get to know some LIF entrepreneurs and their projects on the LIF alumni community page.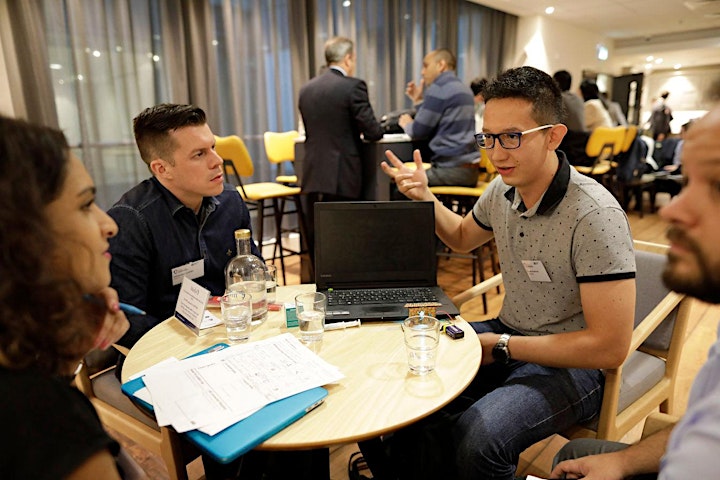 We offer you a warm invitation to join us at the summit – register here on Eventbrite . As a guest, you will receive access to the expo area, to all stages, social and the networking events.
MIGHT and the Royal Academy of Engineering have secured preferential rates on hotel accommodation and will assist you with arranging flights and transfers. You can book your accommodation at the Le Méridien Putrajaya hotel via this link or by emailing reservation.putrajaya@lemeridien.com and quoting "Asia Innovates" code. The Signature room single rate is RM 350.00 nett per night, inclusive of breakfast. Please note that the costs of travel and accommodation will need to be covered by attendees themselves or the organisations they represent.
For any questions please do not hesitate to contact us at asiainnovates@farstar.co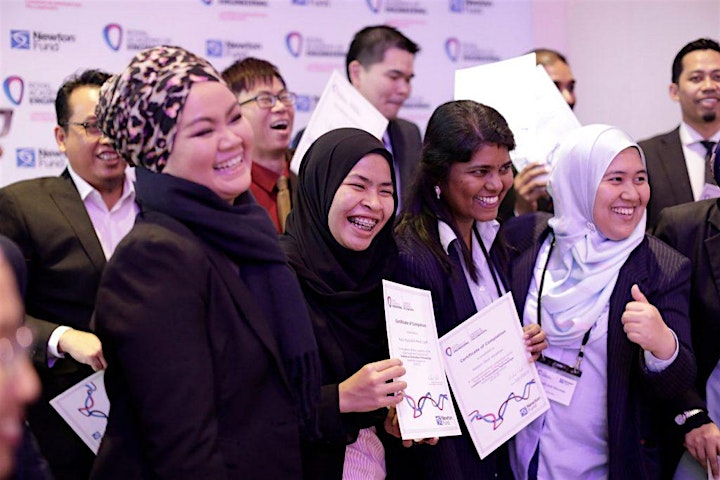 About LIF
The LIF programme was created and is run by the Royal Academy of Engineering, supported by the UK's Newton Fund. It works in collaboration with each of the 17 Newton Fund countries' selected partner agencies to improve the social and economic development of emerging economies. Over the five years of its existence, it has supported over 900 innovators and has enabled participants to raise over £60 million in innovation funding as well as launch more than 80 licensing deals and products to date.
The 900+ network of innovators are now part of the LIF Programme alumni community and are helping each other turn ideas into products that are changing the world for good.
About MIGHT
The Malaysian Industry-Government Group for High Technology (MIGHT) plays a key role in developing Malaysia's high technology for business through its role as a think-tank, private-public consensus building and business nurturing platforms. It is an organisation built on the strength of public-private partnership with more than 80 members, both local and international, from industry, government and academia.
About the Newton Fund
The Newton Fund is now a £735 million fund which, through science and innovation partnerships, promotes the economic development and social welfare of partnering countries. It aims to strengthen science and innovation capacity and unlock further funding through which the UK and partner countries will build strong, sustainable and systemic relationships.