Have you reached the stage in your business where you feel you need to take on staff or are you a new employer?
About this event
We are here to help and guide you on your journey towards being a successful employer.
Employment law is complex and many employers worry about the consequences of getting things wrong … after all, employees have so many rights, don't they?
If your business is at the stage where you need or want to grow and growth means employees, that is great news, so let's start as you mean to go on and help you manage the process with confidence.
Employees do have 'rights' but so do employers so understanding what you need to do and getting the basics right will put you and your business in a great place.
GetSet for Dorset is partnering with Olyvetree HR & Training to offer local businesses help to understand their legal obligations when employing people as well as just general good business practice resulting in rewarding employee relationships.
This session will cover:
1. Employment status – what is the difference between employee, worker and contractor?
2. Types of employees – including Apprentices, Kickstarters and Company Directors
3. Type of Contracts – Zero hours vs other options
4. IR35 – do I need to worry and what is it all about?
5. General Q & A so feel free to bring your 'employee challenge' with you.
The event will start with a presentation covering the above topics with the opportunity to ask questions afterwards.
________________________________________________________________________________________________
 About Yvonne Devereux:
Yvonne Devereux has over 25 years' of experience in HR (The People Profession). She is a Chartered Fellow of the Institute of Personnel & Development (FCIPD) and also holds a Post Graduate Degree in Employment Law. She has worked in senior HR roles within trusted corporate organisations and is the founder and owner of Olyvetree HR Ltd who offer trusted advice, support and training to SMEs in all aspects of employing and managing people. Contact information:
Website: www.olyvetree.com
Email: yvonne@olyvtree.com
______________________________________________________________________________________
Are you eligible to attend?
You must be based in Dorset and fill in your full name and address details during the Eventbrite registration process. If we do not have your full address or you do not have a Dorset postcode your ticket may be cancelled.
You must have filled in the electronic registration paperwork via Docusign prior to the workshop or meeting. If we do not receive it in good time it may mean we cannot send you the Zoom link to access the workshop or meeting. Please check your junk mail folder.
________________________________________________________________________________________________
GetSet for Growth focuses on helping businesses overcome the two biggest barriers to growth - generating sufficient profitable customers and accessing finance. We aim to increase your knowledge and skills, giving you the clarity and confidence to achieve your growth potential.
The GetSet for Growth, Dorset programme is free to access as we are funded by the European Regional Development Fund. We offer business support via 1:1 meetings, mentoring, workshops and events. This is all currently online via Zoom.
Contact Details:
Email: eastdorset@getsetforgrowth.com Tel: 0800 7560811
________________________________________________________________________________________________
Booking is essential as places are limited to ensure maximum learning and benefit for each participant. Please ensure that if you are unable to attend the session, that you let us know so that we can move this place to another participant.
We also recommend that you set up a rule in your email to ensure that all emails from eastdorset@getsetforgrowth.com go to your inbox rather than your junk folder.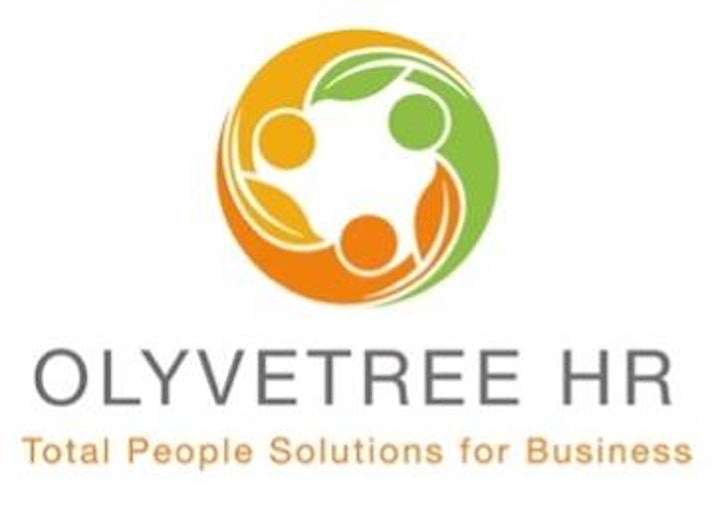 Organiser of Ask The Expert: Becoming an Employer - What You Need To Know
GetSet for Growth is a specialist service supporting businesses with the potential and ambition to grow, focusing on helping businesses in East Dorset to overcome the two biggest barriers to growth – generating sufficient profitable customers and accessing finance.
We help you strengthen your business and marketing strategies in order to generate more money from more customers, and work with you to secure finance to invest in your growth. Our range of highly rated workshops, masterclasses and 1:1 support will increase your knowledge and skills, and give you the clarity, focus and confidence to achieve your growth potential.
This GetSet service is available to you in East Dorset, thanks to funding from the European Regional Development Fund and partners. Support and training is available to people in Bournemouth, Poole and Christchurch.
The GetSet service is part of the Dorset Growth Partnership funded by the European Regional Development Fund, is led by WSX Enterprise and the Dorset Growth Hub with a range of support partners including WSX (Lead partner, Recreate Dorset, YTKO through Outset & GetSet for Growth and Bournemouth, Christchurch & Poole Council (Accountable Body).