Description
When looking at financing your small business it can be hard to know where to turn.
We're giving you the opportunity to meet and question a range of funders to learn more about the type of funding offered and the requirements to access it.
Meet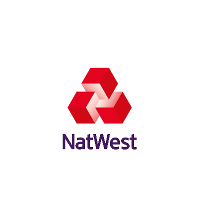 At NatWest we're committed to helping British businesses grow. We give you access to the latest insights and analysis from industry experts. We provide a full portfolio of products and services that were developed with a focus on businesses, helping you to achieve your ambitions and save time and money. NatWest is committed to supporting entrepreneurial communities across the uk.

NatWest Invoice Finance
When your cash is tied up – in unpaid invoices, inventory, plant and machinery or property – growing your business can be difficult. But with invoice finance and asset based lending, you could raise funds against your assets and unpaid invoices. It's an ongoing credit facility that could grow with your business.

Crowdcube is a leading equity crowdfunding platform for entrepreneurs of start-ups and growing businesses to connect with potential investors. Dedicated to helping UK-based entrepreneurs raise finance to start or grow their business, Crowdcube gives investors real equity in the companies they fund. Crowdcube uses the web-based notion of 'crowdfunding' where a community of like minded people pool their money and knowledge together to back an idea, business or person.

Catax can help claim more money back into your business or property. With ten years in business, they're the experts in Capital Allowances and Research and Development (R&D) and the Patent Box tax relief so you'll get the optimum benefit. In fact, our average client benefit for Capital Allowances is £46,000 and £44,000 for R&D. We understand that tax law can be confusing and requires specialist knowledge, so we take great care to keep things simple for you.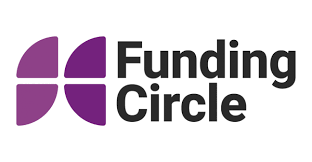 Funding Circle is the world's leading peer to peer lending platform for small businesses. We match investors with money to lend with businesses looking to fund their next step. So whether you're a business owner who aspires to more, or an investor who wants your money to go further, we believe in you. You're the ones we built Funding Circle for. By lending directly to businesses through Funding Circle, investors can now earn attractive returns to better provide for their future. Businesses get fast, easy access to funding to grow, create jobs, support local communities and drive the economy forward. We believe it's better for everyone.
Raj Dhonota is a Digital Angel INvestor and Entrepreneur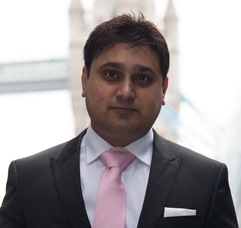 Over the years, I've founded many businesses and learnt as much from the failures as the successes.
My focus now is in using my experience to help start-ups and established businesses alike maximise their digital presence through Raj Dhonota Investments (rdinvestments.co) and Igniva Digital (ignivadigital.com).
I have an investment portfolio that now extends to over 100 companies, but investment isn't just about funding. This dual role as investor and CEO enables me to be a digital advisor to businesses of all sizes, as well as simply an investor.
---
You will also have the opportunity to meet and connect with local entrepreneurs and business owners.
So bring plenty of business cards!!
We look forward to seeing you there!!
Transport
The closest station is Bank Underground, please use Exit 1 for Princes Street. (Central / Northern / Waterloo & City Lines - Links to Monument Underground for Circle / District Lines)
---

All information used in this presentation you are registering for is produced by the speaker(s) for information purposes only and is for the sole use of the attendees at the presentation.
Whilst we feel this topic is beneficial to business owners, the views and information have not been issued by NatWest. Any views expressed in the presentation are not necessarily those of NatWest and should not be viewed as individual advice or as a recommendation. You should seek independent advice in respect of issues that are of concern to you.
To the maximum extent permitted by law we expressly disclaim all representations, warranties, or assurance of any kind, expressed or implied, that are made to the accuracy or completeness of the information contained in this presentation and no member of NatWest accepts any obligation to update or correct any information contained herein.