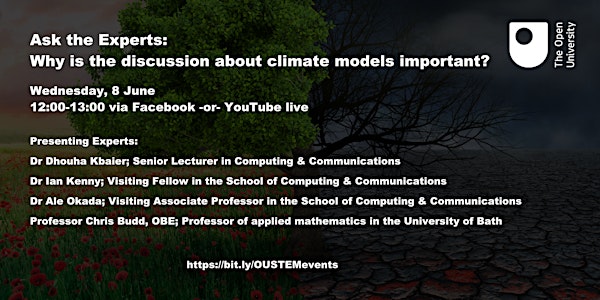 Ask the Experts: Why is the discussion about climate models important?
This Ask the Experts event will look at collaborative work on climate change modelling and why it is so important.
About this event
Join three Open University experts and a Professor from University of Bath for this topical "Ask the Expert" event:
The event will discuss how climate models are derived and introduce the principles through which new climate models are being developed to reflect how the climate is changing away from historical records. It will consider moves to develop models which allow more localised, in time and locality, modelling of the climate. In particular, recent modelling has revealed that the effects of extreme climates are becoming more localised than those represented by the official figures for a given region. The modelling efforts being undertaken are intended to enable these local differences to be visualised
The aim is to provide more informative information for local policy decision-making so that local authorities can make decisions based on the effect that the localised climate will have in the 5-to-10-year period from now. This is important not only for forward planning but also for health and utility service planning.
The event offers an opportunity to foster inclusive open schooling with future-oriented science. The CONNECT collaborative platform will be introduced. This platform connects science professionals and facilitates partnership interactions.
We encourage engagement with our live events, please use the chatbox to post comments and questions. You can also submit questions ahead of time by emailing them to: STEM-News@open.ac.uk
Dr Alexandra Okada, a senior researcher at the Faculty of Wellbeing, Education and Language Studies, visiting Associate Professor in Brazil and Portugal. Her research focuses on Responsible Research and Innovation, Open Science, Living Labs and Education for sustainability. She is the principal investigator of CONNECT–open schooling with future-oriented science.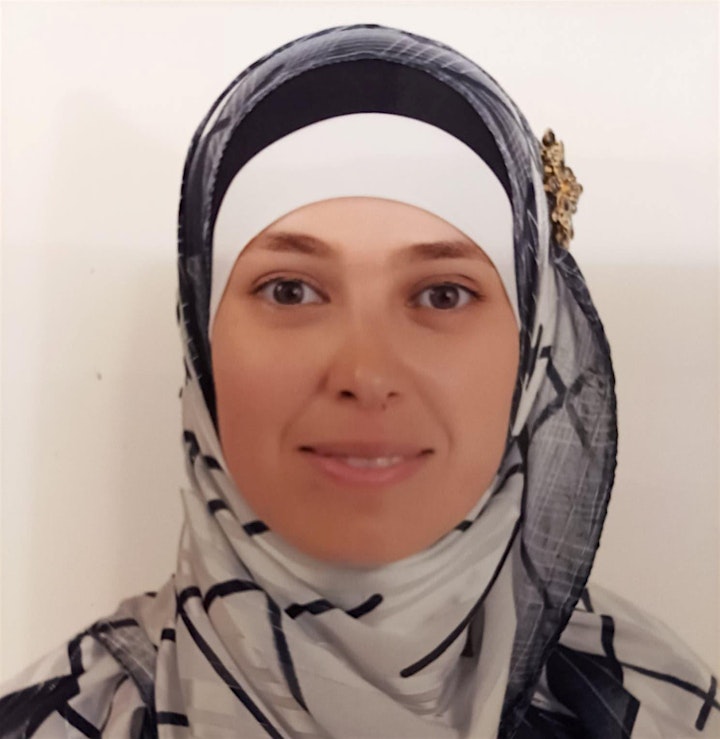 Dr Dhouha Kbaier is a Senior Lecturer in Computing and Communications. She received an MEng and PhD from Telecom Bretagne (Brest, France). Her research interests include signal processing applied to communications and oceanography, channel coding, digital communications and information theory, misinformation and climate change.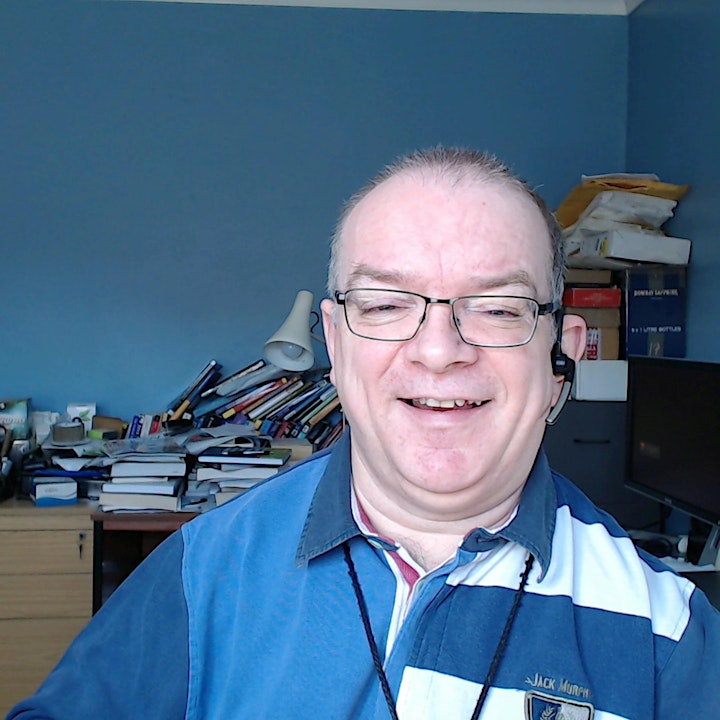 Dr Ian Kenny received a BSc (Hons) in computer science and a PhD in Swarm Computation from The Open University. He is currently a Visiting Fellow at The Open University with research interests in complexity theory, misinformation, climate change modelling and computational theory.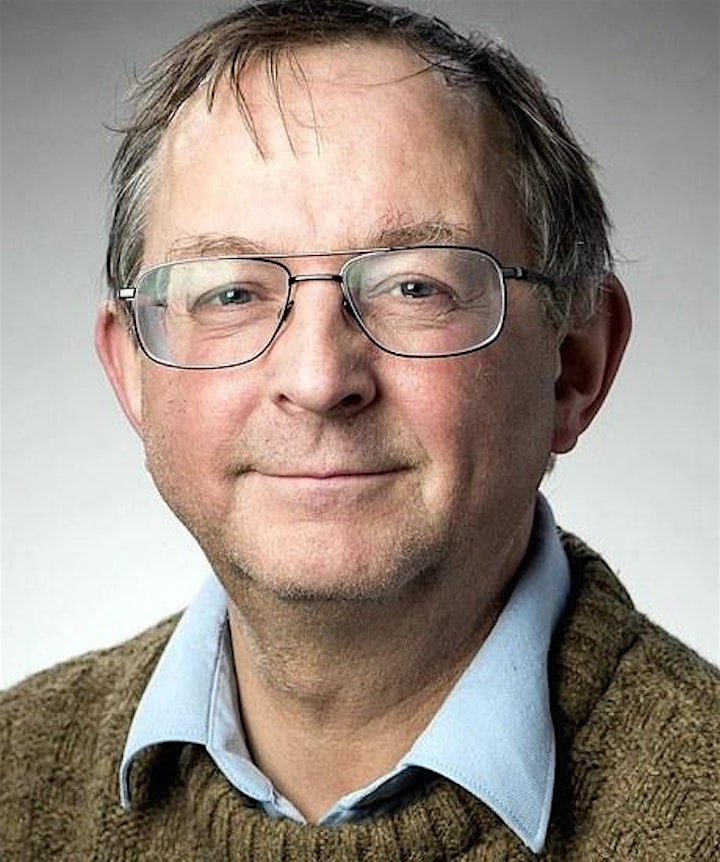 Prof. Chris Budd OBE is a Professor of applied mathematics at the University of Bath. He has worked closely with the Met Office on the development of models for weather and climate forecasting. He received his PhD in applied mathematics and scientific computing from the University of Oxford in 1986. His other research interests include wide aspects of industrial mathematics. Most recently he has been working on the applications of deep learning to environmental problems. He is director of Knowledge Exchange at the Institute for Mathematical Innovation and is a former co-director of the CLIMATHNET network for the mathematics of climate.