Description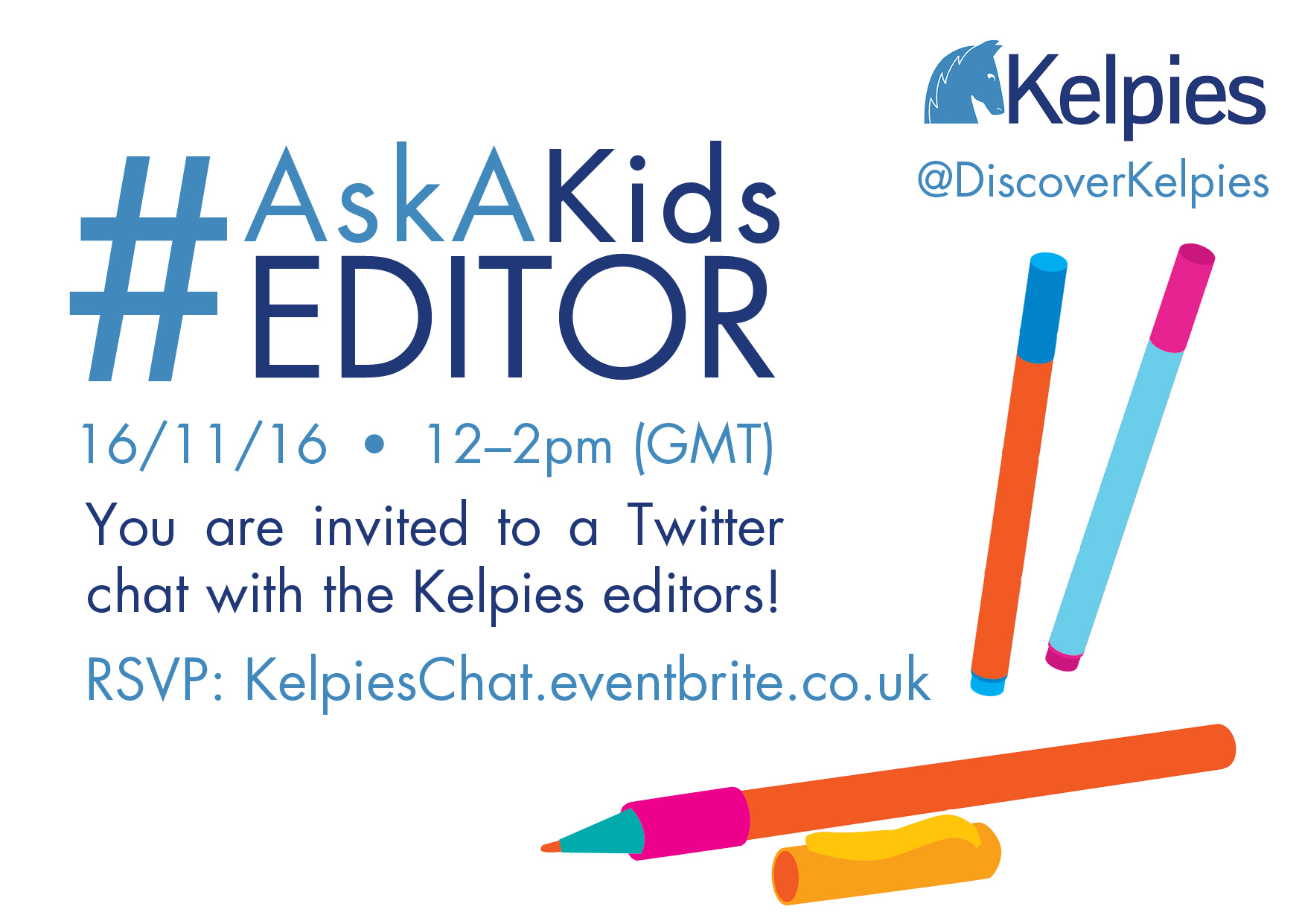 Calling all children's authors! Join us on Twitter (@DiscoverKelpies) on Wednesday 16 November between 12pm and 2pm (GMT) for your chance to ask our editors your questions about writing for children. Follow #AskAKidsEditor to join in!

What's the weirdest submission you've ever received?
How important is setting in children's writing?
Any tips for creating realistic characters from diverse backgrounds?
How long does it take to edit a children's book?
Our team of editorial superheroes will be taking over our Twitter account to answer questions like these, all in 140 characters or less!
So if you're in need of advice or inspiration, RSVP below and send us your questions and comments on 16 November using #AskAKidsEditor
Save
Save
Save
Organiser of #AskAKidsEditor Twitter Chat