Description
This free workshop takes you through how to use YouTube

as a route to grow your business.
Kate Goddard will start by talking about the YouTube fear epidemic that sets so many amazing business owners and entrepreneurs back when it comes to using YouTube as a route to grow their business.
She will be discussing the top three reasons why people don't do it and also cracking the lid on the top reasons why, if you're a serious business owner in any industry or niche, you should be on YouTube.
So grab your notebook and let's dive in!
The 4 Key Pillars:
1 - Research & Development
Who is your audience?
What are they searching for?
Make it about THEM!
Keyword Research, Content Calendar, SEO Brief
Research tools you need to know about.
2 - Action
The best types of videos to create as a beginner
Script formula
Filming your video content
Editing your content
Bells and whistles
Tech
3 - Optimising & Uploading
Optimizing your video
Thumbnails
Transcribing
End screens & Cards
4 - Getting off of YouTube
Email marketing & Social media strategy overview
YouTube Production & Publication schedule

Lastly, a 15 minute Q&A session where you get the opportunity to ask me any YouTube for business-related questions you like!
By the end of this workshop, you will feel confident about getting started on YouTube, the world's second-largest search engine and utilizing its power to increase your impact, influence, and income and in turn and time and with consistency, grow your business from where it is now to where you really want it to be.

---
About Kate Goddard:
✨ I went to Raindance Film School and have done work both in front of and behind the camera
✨ I have experience in multiple areas when it comes to video marketing including Facebook lives and IGTV.
✨ I have 2 years of experience in Social Media Marketing for business covering everything from Facebook Ads to SEO.
✨ I have featured on National and Local Radio & TV including but by no means limited to Channel 4, Hope FM and Starpoint Radio.
✨ I have done voiceover work for multiple radio ad campaigns
✨ In the 6 months leading up to the kick-off of both my own YouTube channel and "Put The YOU In YouTube", I helped grow multiple test client channels by a collective 7,000 highly engaged and super-targeted subscribers.
✨ I have grown my own brand new channel to over 100 subscribers as it stands and I did this in 2 weeks!
✨ It absolutely blew my mind that literally NOBODY is really teaching this stuff and even fewer are utilizing YouTube to expand their reach and revenue and I am on a personal mission to put all of this experience and knowledge together to teach creative entrepreneurs in multiple industries and niches how to increase their impact, influence and income using the power of YouTube so that they can get the best out of this phenomenal platform.
You can find me on YouTube here (new videos out on Fridays):
https://www.youtube.com/channel/UCSDrHcJSm27ySESxFvzhANQ/featured
Connect with me on social:
LinkedIn: https://www.linkedin.com/in/kateegoddard/
Twitter: https://twitter.com/iamkategoddard

---
PLEASE READ:
If you are registered as a sole trader, please could you bring a letter from HMRC (with your UTR number on), if you have not provided this already.
---
Outset is a uniquely versatile programme that helps people start up and supports them through the first year in Bournemouth, Christchurch and Poole. At Outset, we know how inspiring the idea of working for yourself can be, but also that managing your own business can sometimes be daunting – that's why we're here! We've helped over 5000 people just like you to make their dreams come true, by giving them the confidence, knowledge and skills to create thriving businesses. So why not join our flexible, and totally free programme – we can help you every step of the way, from developing the first stages of your idea through to planning and launching your business and beyond.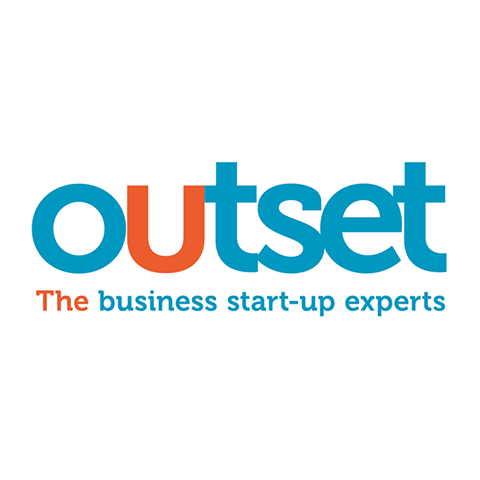 These workshops are available to businesses based in Dorset.
---
DORSET BUSINESS GROWTH PROGRAMME
The Dorset Business Growth Partnership is designed to help any Dorset county-based SME become more competitive. Dedicated strands of activity will include pre-start and start-up support, improving companies' digital capabilities, management and leadership skills and scope for internationalisation. Access to finance will be delivered through grants and loans alongside advice, mentoring, training and events.
The three-year SME Competitiveness programme to be run until March 2020, funded by the European Regional Development Fund, is led by WSX Enterprise and the Dorset Growth Hub with a range of support partners.
The main consortium partners are as follows:
WSX (Lead partner)

The Arts Development Company

Dormen

Silicon South

YTKO (incl. Outset & GetSet for Growth)
The Partnership includes the following Local Authorities: North Dorset, Christchurch and East Dorset, Weymouth & Portland, West Dorset, Bournemouth Borough Council (Accountable Body), Borough of Poole, and Dorset County Council.
The beneficiaries of the project are SMEs in the Dorset LEP geographical area from eligible ERDF sectors. The delivery plan has been developed in close consultation with all partners, links to and supports the Dorset LEP ESIF strategy and also addresses the issues identified by the Dorset business community as part of the Dorset LEP ESIF consultation process.