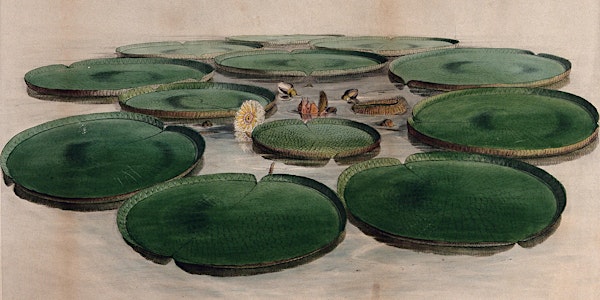 ASLE-UKI online seminar: Victorian Ecologies
An afternoon of talks on ecocritical approaches to Victorians and their relationship to the world around them.
About this event
Confirmed speakers:
Mary Bowden (University of Delaware), 'Vegetable Villains: Popular Science and Social Critique'
Megan Kuster (University College Dublin), 'The Assemblage of Avian Extinctions: Indigenous Contributions to Victorian Scientific Discourse'
Francesca Mackenney (University of Leeds), 'The Psychology of Pain in Man and Beast: a Reading of Thomas Hardy's "The Blinded Bird"'
Joan Passey (University of Bristol), 'Shipwrecks, Seabeds and Ecological Thinking in the Victorian Novel'
Convened by Sophia Jochem.
Image credit: Giant water lily (Victoria amazonica): entire flowering plant with floating leaves. Coloured lithograph by W. Fitch, c. 1845, after himself. Wellcome Collection.