Description


'Assemblage: art that is made by assembling disparate elements – often everyday objects.'
Named an assemblage to reflect the gathering of many different speakers, participants and formats taking place during the day, this event will launch the new season at Walmer Yard and will take the form of a series of encounters and events held across the homes and centred around the theme of the Lesser Senses.
Following a key note presentation in Walmer Yard's 'coats-on lecture theatre' by neuroscientist Danny Ball, a series of workshops, smaller talks, performances and film screenings will take place across the four houses, exploring how our senses affect our perception of architecture.
Guests will be encouraged to explore the homes throughout the afternoon while the interventions happen in tandem across the spaces. These include screenings of a new short film by Jim Stephenson on the sensory experience of Walmer Yard, a sound piece by Simon James, and spatial listening workshops led by Alex de Little.
Performances developed by designer and creative technologist Ava Aghakouchak will explore the synesthetic experience of Walmer Yard using an active wearable called 'Sovar'. The tactile-visual amplifier aims to raise the wearer's attention towards the more unnoticeable qualities of a space and help deepen their sense of presence within it.
Across the bedrooms Gonzalo Herrero Delicado, architecture curator at the Royal Academy of Arts, will host a series of conversations with artists, scientists and architects. While in the kitchens, conversations around the dinner tables with architects Alan Dunlop and Niall McLaughlin will discuss how we design for those with different sensory needs.
The day will conclude with a panel discussion and a drinks reception.
Further speakers and participants to be announced.
---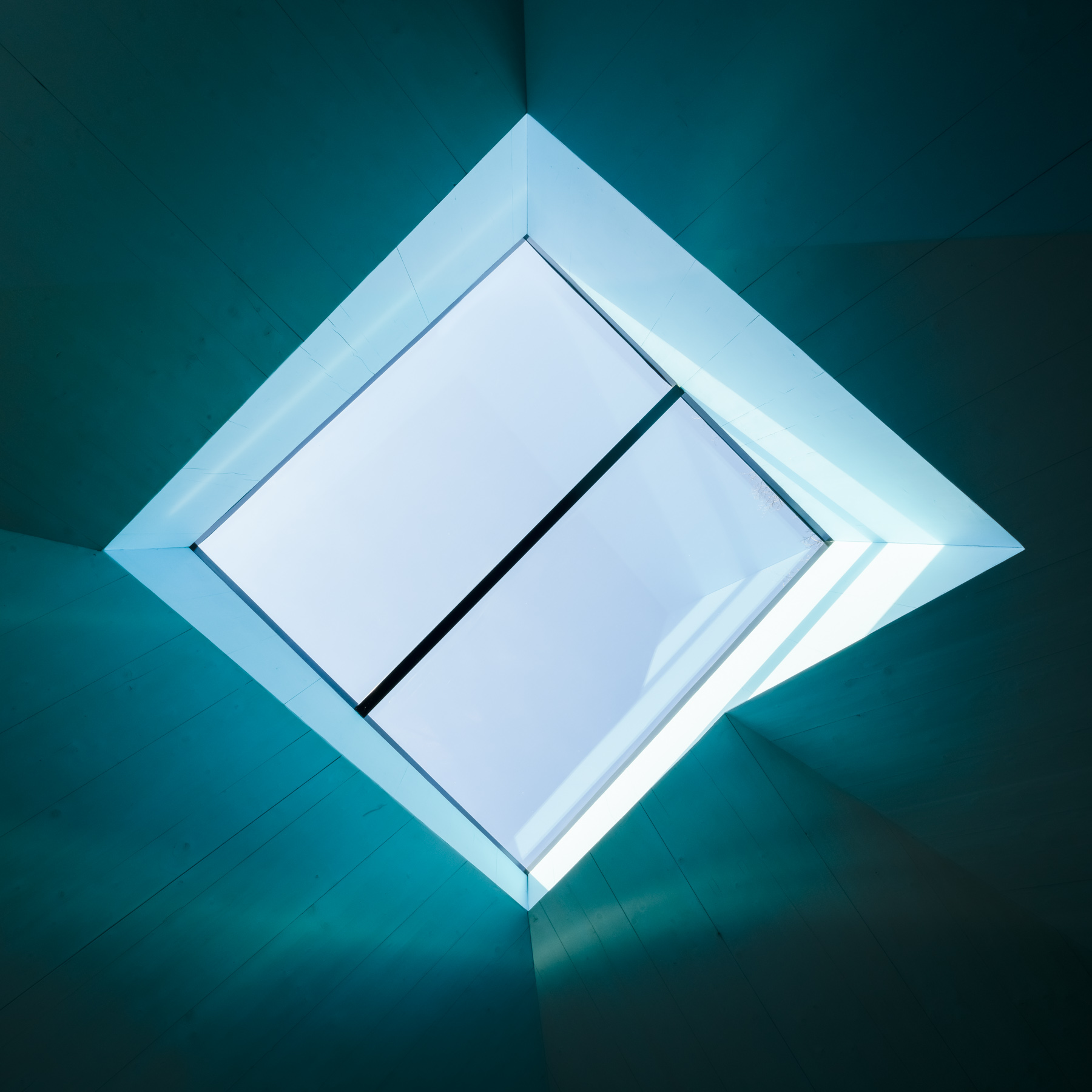 Participants
Danny Ball
Danny is a neuroscientist and Phd candidate at University College London. He is the founder of Blind, Mind, and Urban Space, which is a project that aims to investigate how blind people navigate their environment without the use of sight.
Ava Aghakouchak
Ava Aghakouchak is an architectural designer, creative technologist and educator based in London. Ava is currently a PhD candidate at the Bartlett School of Architecture, UCL, where her research on methods of enhancing cross-modal perception aims to promote more immersive, adaptive and responsive methods of designing users' experience within a space. Ava designs wearables, which aim to amplify certain sensorial and perceptual states and she uses performing arts as a method of highlighting the wearer's internal somatic experience in result of using her devices. Ava has been a member of the Interactive Architecture Lab, UCL, since her graduate studies in 2015, and now acts as a thesis supervisor on the course of Design for Performance and Interaction, UCL. Her graduate project at the IALab titled Sarotis has been highlighted by Domus as one of the top design projects of 2016 and awarded the Silver medal during the New York Design Awards 2018. Ava's work has appeared in the ARS Electronica (Linz), Resonate Media Arts Festival (Belgrade), Museum of Contemporary Arts (Shanghai), King's College (London), BodyHack Con (Texas) and Onassis Cultural Center (Athens).
Alex de Little
Alex De Little is a sonic artist and researcher with bases in Leeds and London, UK. His practice encompasses installation, composition, performance and workshops; it is concerned with the interrogation of listening as a way to understand environment, self, and social relations. Alex's work and collaborations have been featured at the Venice Architecture Biennale, the Tate Modern, Somerset House, Palais de Tokyo (Paris), Health Museum (Houston, TX), Den Frie Centre for Contemporary Art (Copenhagen), The National Science and Media Museum, London Contemporary Music Festival, Huddersfield Contemporary Music Festival, and the Hepworth Wakefield. Alex recently completed a practice-based PhD with Scott McLaughlin and Martin Iddon at the University of Leeds, and is currently a postdoctoral research fellow at the Arts and Humanities Research Institute. He is a member of CAVE (Centre for Audio-Visual Experimentation), and lectures in composition at the University of Leeds and Leeds Beckett University.
Simon James
Simon James is a musician and sound artist whose focus on creating soundscapes for imaginary spaces has shifted to the exploration of real physical spaces, through electronic compositions and field recordings using a variety of recording techniques, including contact microphones that uncover the vibrations and hidden sounds of physical objects.
Niall McLaughlin
Niall McLaughlin is an architect. He was born in Geneva in 1962. He was educated in Dublin and his practice is in London. He teaches at University College London. Niall's projects have won numerous awards and was shortlisted for the RIBA Stirling Prize in 2018, 2015, and 2013. In 2016, Niall was responsible for Ireland's contribution to the Venice Architecture Biennale which looked at exploring dementia, architectural representation and the contrast between the architect's intention for a building and its subsequent inhabitation.
Alan Dunlop
Alan Dunlop is an architect with over thirty years experience as a respected educator. He has completed a period as the Distinguished Victor L. Regnier Visiting Chair in Architecture at Kansas State University and as the Mahlum Lecturer at the University of Washington. A Fellow of the Royal Incorporation of Architects in Scotland and the Royal Society of Arts, he was educated in London and at the Mackintosh School of Architecture in Glasgow. He has written extensively on architecture and urban design in a number of professional journals and had papers on architecture published in peer reviewed journals and internationally. His studio has completed many award winning architecture and urban design projects and has won over sixty national and international awards.
Fenella Collingridge
Fenella Collingridge graduated with Honours at the Architectural Association and has a first class degree in Painting from Camberwell School of Art. She has taught architecture at the University of East London , the Royal College of Art, the Architectural Association and the Bartlett School of Architecture. For the past nine years Fenella has collaborated with Peter Salter in developing the design and construction of his houses at Walmer Yard. In parallel she has run a research project, Saturated Space, with the painter Antoni Malinowski, to explore the relationship between colour, tone, texture and form in architecture.

Gonzalo Herrero Delicado
Gonzalo Herrero Delicado is a curator, writer and architect based in London. He is Curator of the Architecture Department at the Royal Academy of Arts in London where he has curated a number of public programmes, projects and exhibitions including Invisible Landscapes (2018-2019), Futures Found (2017) and the upcoming Eco-Visionaries (2019-2020). He is a tutor on the Curating Contemporary Design programme at Kingston University.
Jim Stephenson
Jim Stephenson is a photographer and film-maker concerned with the documentation of architecture, interiors and the built environment. In the past few years, Jim's work has taken on a documentary-style edge as he studies and depicts how people interact with buildings and spaces. Working across the UK and around the world, Jim has had his images have featured in a number of publications including The Sunday Times; The Guardian; The Observer; The Evening Standard; The New York Times; The Financial Times; Icon; Architecture Today; A+U (Japan); A+W (Germany); Revista AU (Brazil); The Architect's Journal; Building Design; Blueprint and Dezeen amongst others.
Laura Mark
Laura Mark is an award-winning architecture critic, curator and designer based in London. She is the Keeper of Walmer Yard and runs the Baylight Foundation, where she curates a number of cultural programmes and projects.
---
All proceeds from ticket sales directly go towards the work of the Baylight Foundation at Walmer Yard. Architecture schools will be offered two free tickets for their students and further student tickets are available at a reduced rate.
All photography by Jim Stephenson