Description
It is getting harder to stand out from your competition?
Your personal brand is your reputation. Research suggests that assertive and confident staff projecting personal and business brand are likely to improve customer experience and productivity.
This workshop will deepen your knowledge of the importance of personal branding, how it impacts productivity and helps improve relationships.
Takeaways:
• Insight into how personal branding impacts sales and productivity
• Recognition of personal effectiveness/ professional capacity
• Growth in, confidence, personal presence and power
• An inventory of assertiveness skills, self-management tools and techniques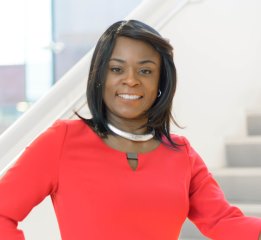 Alexis heads the Business Training Consultancy eETal, and brings with her over 10 years in business enterprise development, designing innovative industry -led workshops and delivering tailored training to industry. Some achievements include:
London Probation Trust skills training and new initiative with Peter Jones (Dragon's Den Entrepreneur) Enterprise Academy to launch the first East London Centre which mentored a number of start-up businesses and motivated young people in entrepreneurship through the delivery of business-led training in partnership with companies and entrepreneurs.

Collaborative working with a range of organisations and business patrons such as His Royal Highness Duke of York's Office, Grant Thornton, NatWest Bank, SMEs and entrepreneurs such as David Gold.

Guest Speaker for a number of organisations and London Southbank University