Description
Are you a Sports or massage student or graduate? Are you interested in the assessment and treatment of posture? If you answered yes to any of the above questions then Massage.Physio.co.uk may have a course for you.
Therapists and clinicians come into contact with patients with poor posture on a daily basis. The modern lifestyle including sedentary living, desk based jobs and technology have lead to the increase in poor posture within the population. There are many different types of poor posture such as sway back, upper crossed syndrome, thoracic kyphosis and scoliosis which if left treated can lead to pain and disability. Common injuries associated with poor posture include lower back pain, slipped discs, arthritis in the hip knees and neck and collapsed foot arches.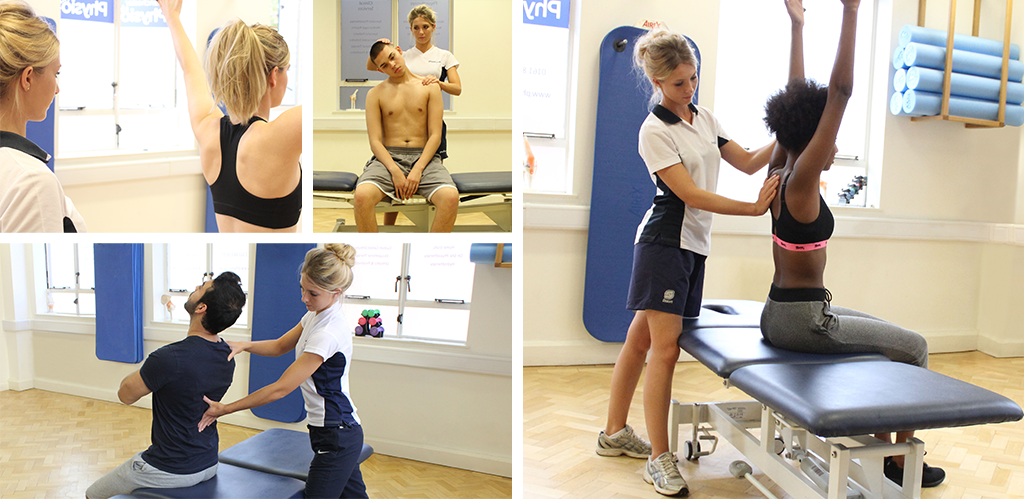 The ability to assess and treat postural deficits is a desirable skill that can help to maximise your patient's recovery and rehabilitation. A full assessment of posture includes a range of processes including observations, movement analysis, strength analysis and palpation. The treatment of posture can encompass a range of therapeutic techniques and modalities ranging from passive techniques such as taping, stretching and massage to active techniques such as postural education and exercise programmes.
Massage.Physio.co.uk are providing a high quality workshop focused on assessing and treating posture. The therapist's at Massage.Physio.co.uk are passionate about continual professional development and have experience in delivering workshop to a range of audiences. The workshop will include a detailed presentation on the theory and assessment of posture followed by a practical session where you can practice assessing and treating postural abnormalities with the guidance of our therapists.
Please note this workshop is CPD only and therefore will not achieve a qualification to practice following your attendance. You should always check your scope to practice and insurance when learning new skills.
The assessing and treating posture workshop will take place at our St John Street clinic on 3rd November. The course will start at 10:00am and will finish at 15:00pm. Lunch will be provided.
All tickets purchased for this course will be non-refundable