Assessment on the go. A webinar with Rachel Smith

Tuesday, 19 May 2015 from 19:30 to 21:00 (BST)
Event Details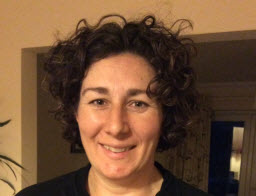 ALL London organises webinars open to all teachers.  We hope that you will like us and want to join!
Rachel Smith is well known for her enthusiastic contribution to the Twittersphere, and her hands-on session at the ICT and Languages Conference 2015 #ililc5 organised by Languages South East in February 2015 was a great success.  We asked if she could repeat it so that more could benefit from the great ideas she shared about assessing pupils in a fun and interactive way.  Here is her description fo the session:
Assessment on the go.
"In this hands-on, interactive session we will look at some of the online formative assessment tools that are available for use in classrooms today.  Tools such as, nearpod, kahoot, socrative, educanon and padlet.  Not only do these tools enhance the teaching and learning in your classroom but they can be a lot of fun too. You can sit back and watch ... but you may have even more fun if you have a go at using the tools on your devices (iPads, laptops, smartphones, tablets etc.) while I talk about them.  We're going to enjoy ourselves!"
ADVICE FOR THE FULLEST INTERACTIVE EXPERINECE!
1. If you have a second device, (mobile phone / tablet / PC) you will be able to follow the webinar AND take part in the tasks without having to switch / sort windows
2. To speed things up,  please create your login accoints for these tools:
About Rachel ....
Rachel lives and works on the Isle of Man.  She currently works as an MFL teacher at Ramsey Grammar School in the north of the island.  Prior to island life, she worked in a number of schools in South Yorkshire as a classroom teacher and then as a Head of Year. She is an Apple Distinguished Educator and has a passion for using technology in the classroom in order to enhance her teaching and her students' learning.  She regularly blogs here at htttps://musingsfromtheisland.wordpress.com
When she's not in the classroom she can be found at sea in her kayak or on twitter @lancslassrach
Joining a Webinar - Guidelines - Etiquette
Please read the Webinar page of our website for more information about how to join a Webinar.  It is very easy - you just click on a link and you can see and hear!  Please do not pass the link to people who have not signed up and read the etiquette as this can cause problems.
http://www.all-london.org.uk/webinars.htm
We look forward to seeing you!
Do you have questions about Assessment on the go. A webinar with Rachel Smith?
Contact ALL London
Organiser
ALL London
We are the London branch of the national  Association for Language Learning. (ALL)  See our website for full details and join the Yahoo mflresources group which we moderate for on-going discussion and sharing.
We organise regular London-based events throughout the year for local members to encourage close and sustainable networking between  people.  We are inclusive!  Although we strongly encourage people to join ALL which supports work done at a national level,  our events are open to all those who care about language learning, and we love it when people join us from other parts of the country (or the world!)
Our local events  complement events organised at a national level.   An enthusiastic and lively committee plans the  events  as shown by the online diary.  Please  contact us for further information in any way which suits you best.  
Assessment on the go. A webinar with Rachel Smith