Assessment, Selection & Screening - The Recruitment Events Co. June 7th
Description
Today's psychometric assessments are designed to differentiate an employer's brand, provide an engaging candidate experience, improve the efficiency of the selection process and, most importantly, provide robust and objective data about which candidates have the capability, the potential and the 'values fit' to succeed in an organisation.
That's why on June the 7th we'll be bringing a number of experts together, including members of our community (you) to learn, discuss and showcase how businesses across the UK have effectively implemented and managed different assessment tools into their recruitment & resourcing process.


Some of the top line points we'll cover include:
How has assessment evolved over the years?

What do the tools of the future look like?

How can you effectively utilise the tools available?

Why assessment is becoming the foundation of your recruitment process.
Speakers



Lisa Monteith - Global Head - People Opportunities & Shared Growth at Kantar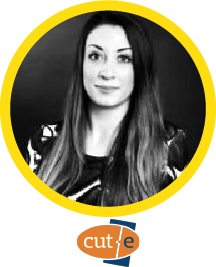 Suzanne Courtney - Managing Director at cut-e an Aon company

"Historically, psychometric assessments have helped employers to identify the most suitable candidates in their applicant pool. This used to be driven by a desire to prevent the 'wrong people' from being hired. But things have changed, thanks to technological innovations. Assessments now enable employers to differentiate themselves, raise their brand awareness, provide an immersive candidate experience – yet still recruit employees who have the capabilities and values to succeed."
Dr Achim Preuss, CTO @ Cut-e Group
---
This event will offer:
Free consultations from marketing leading experts (facilitated meeting format)

Access to a roundtable discussion w/ industry peers + 2 in-house speakers

Breakfast, lunch & some of the best coffee in Farringdon

Post event networking drinks w/ industry peers
Agenda
08:30 Arrival
09:00 Welcome & Introduction
09:15 Facilitated Meetings
12:00 Sit Down Lunch
13:00 Suzanne Courtney
13:45 Roundtable Discussion
14:15 Lisa Monteith
15:00 Roundtable Discussion
15:30 Summary & Takeaways
16:00 Open Networking w/ Drinks
Please note these events are EXCLUSIVE to in-house recruitment, resourcing & HR professionals. Should you wish to partner with The Recruitment Events Co. please contact jamie@recruitmentevents.co