Assoc of Women Art Dealers NYC Fall 2015 Social at Site/109 | Lower East Si...
Description
The Association of Women Art Dealers (NYC Chapter) cordially invites all AWAD Members and Friends (men and women alike!) to our Fall 2015 Social. The event is kindly being hosted by the Cynthia Corbett Gallery. Cynthia is both a Founding Member and Board Member of AWAD.
Enjoy a glass of wine while networking, meeting old friends and viewing Cynthia's multi-level pop-up show featuring LLUIS BARBA | Travellers in Time and YOUNG MASTERS Art Prize | Focus on New Work. (See full details on these concurrent exhibitions below.)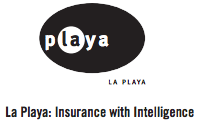 The occasion is being generously sponsored by our newest NYC partner, La Playa Fine Arts: Insurance with Intelligence. Come by, meet the La Playa Team and learn about how they help the businesses of art dealers, from ensuring art is protected to understanding what type of cover is needed for your business model (whether you participate in art fairs or focus on art advisory). They'll give a brief talk on Insurance Essentials for the Art World, and Insurance Expert Charlene Gill will be available for mini 1-2-1s on-site, to answer questions you have about protecting your art business.
This event is free of charge but space is limited. To attend, please RSVP by reserving your place via this Eventbrite page OR email engage@womenartdealers.org.
-------------------------
EXHIBITION DETAILS:
The Cynthia Corbett Gallery proudly presents two exhibitions in New York; a solo presentation of works by renowned Catalan artist Lluis Barba accompanied by a group exhibition of the Gallery's not for profit initiative, Young Masters Art Prize.
Lluis Barba | Travellers in Time
The rereading of masterpieces from the past is a constant in the work of Lluís Barba (Barcelona, 1952). His exercises in reinterpretation, materialised in a body of work reminiscent of collage, blur historical boundaries to interrogate the insubstantiality of our memory. The centrepiece of the exhibition will be Barba's seminal work, a reimagining of Picasso's 'Guernica', this will be the first time the work will be shown in New York, following Barba's major solo museum show 'Travels in Time' at the Fundacio Vila Casas, Barcelona (May 7 – July 20, 2015). The Vila Casas Foundation Museum is dedicated to the display of contemporary Catalan art dating from the 1960's to the present day.
New York has a remarkable affinity with Picasso's 'Guernica' having been made custodians of the work. At Picasso's request the safekeeping of the piece was entrusted to the Museum of Modern Art (MoMA) in New York City. It formed the centrepiece of a Picasso retrospective at MoMA which opened six weeks after the Nazi invasion of Poland in 1939.
Lluis Barba is a contemporary Master of inventive storytelling – weaving the art historical references and old master paintings seamlessly amongst art-world luminaries, celebrities, ordinary people, his friends, his collectors and of course iconic art works that we today value and readily recognise. His skill in marrying contemporary culture and society with the highest art values is unparalleled. --Cynthia Corbett, Director and Owner, The Cynthia Corbett Gallery and Founder, The Young Masters Art Prize
Lluís Barba reworks iconic artworks to comment on contemporary society, introducing modern characters into Hyeronimus Bosch's or Pieter Brueghel's medieval scenes. His work leverages the language of artistic symbolism to critique both modern society and the art world. Utilizing society darlings such as Paris Hilton and Kate Moss, art world players such as Jay Jopling and music icons such as Lady Gaga and Rihanna, Barba expresses his debt to Art History and contemporary culture through a satirical and humorous slant.
Born in Spain and educated at the Escola Massana Centre d'Art, Barcelona, Barba has exhibited in the United States, Europe, Latin America and Canada. His work is held in major public collections and museums, including the Artothèque d'Art Anekdota in Paris, Foundation Daniela Chappard of Caracas, Foundation Lluís Carulla, L'Espluga de Francolí, Tarragona, Instituto Cervantes in Tangier, Morocco, Museo Jacobo Borges Caracas, Museo Marugame Hirai Japan, Museo de Arte Contemporáneo Wifredo Lam, la Habana, Museo Internacional Cairo, Egypt and Museu d'Art Contemporani de Barcelona. Private collections include Jorge M. Pérez of Miami, Stuart & Pamela Rothenberg of New York, Rick & Kathy Hilton of Los Angeles and Wendy Fisher of London.
----------
Young Masters | Focus on New Work presents a diverse range of contemporary works by artists including: Annie Kevans, Bartholomew Beal, Chris Antemann, Derrick Santini, Elisabeth Caren, Fabiano Parisi, Isabelle van Zeijl, Juergen Wolf, Lottie Davies, Oliver Jones, Red Saunders, Steven Rockefeller, Jr. and Yigal Ozeri. This selection includes young and emerging artists, alongside renowned mid-career artists.
Through a range of media including painting, photography and ceramics, these artists make the art of the past contemporary. Commanding great skill, each artist takes an aspect of art history, such as genre, technique, subject matter, reinvented for today's world.
All works are available for sale, and profits are reinvested into the initiative to allow us to continue to support young and emerging artists.
Above painting is courtesy of Cynthia Corbett Gallery, Lluis Barba